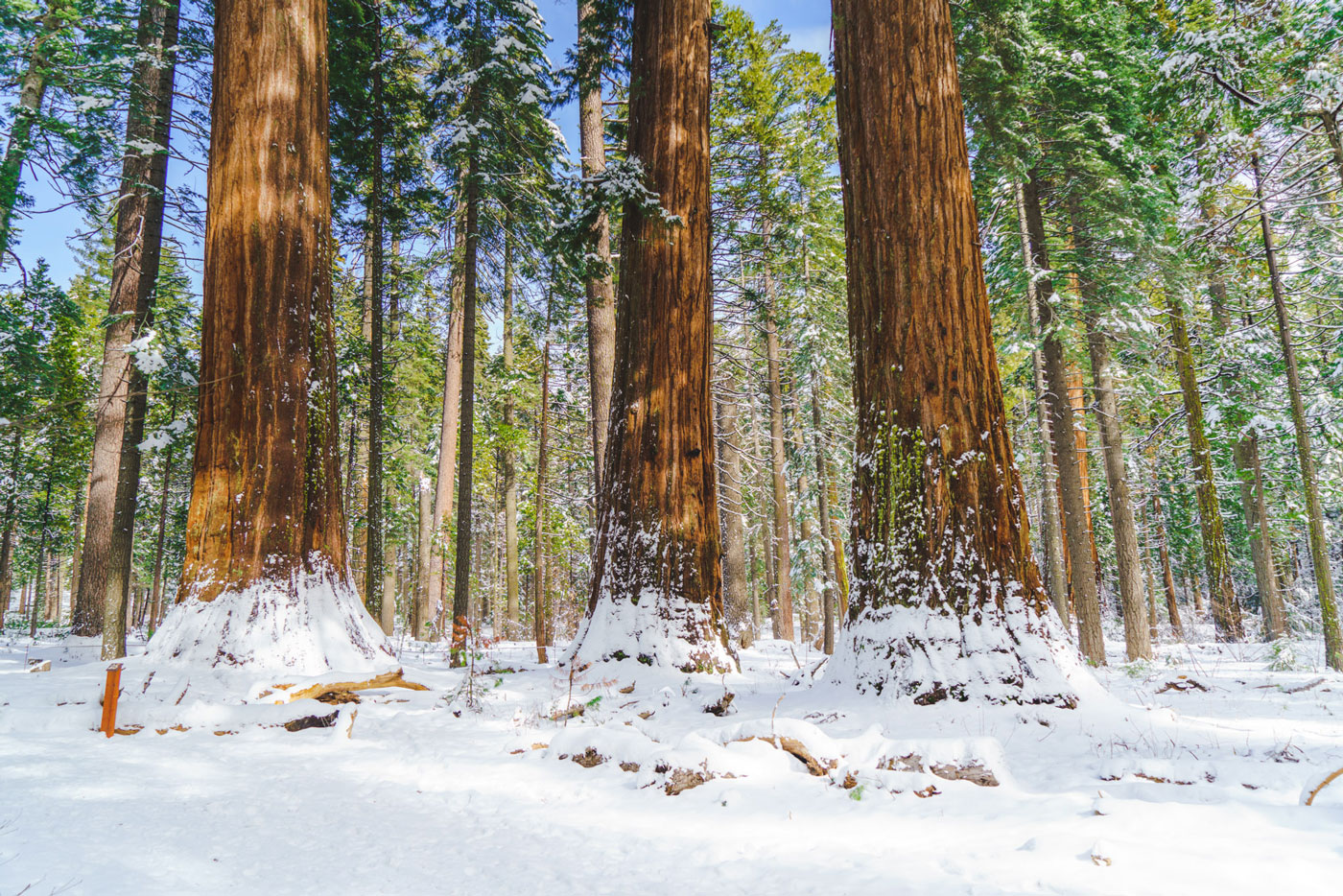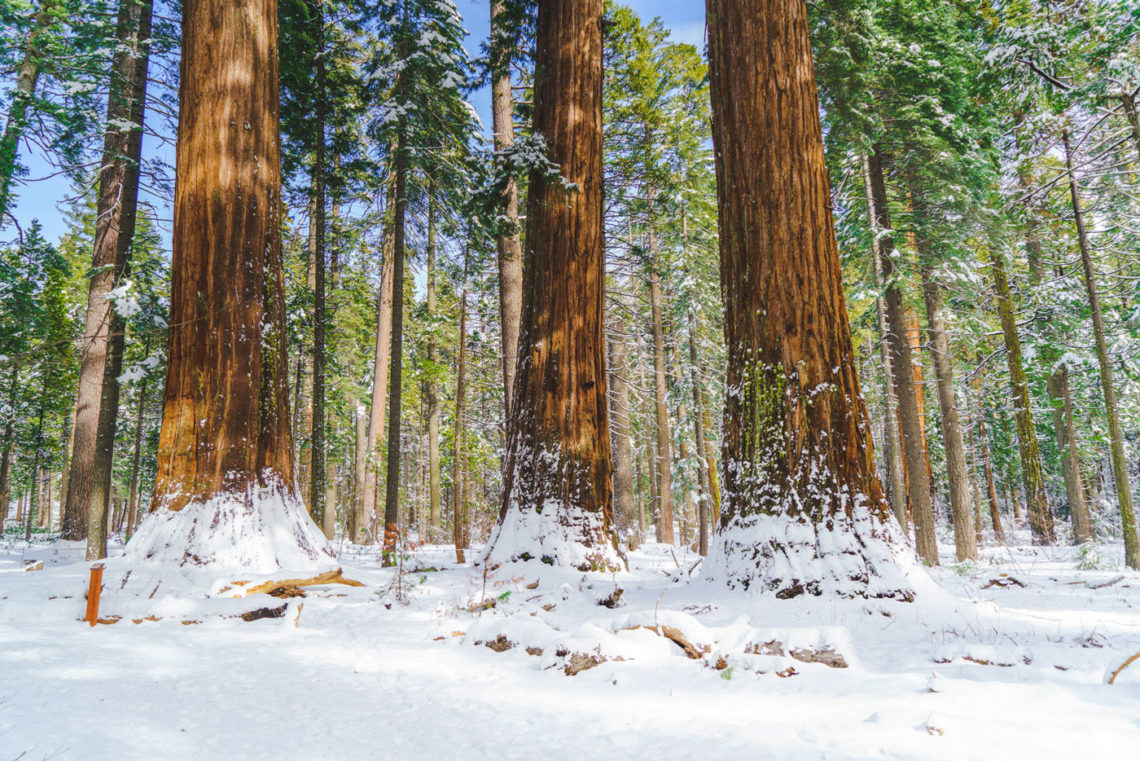 Everyone should have a chance to experience the magic of snow-draped sequoias, and this year, conditions are great. There's plenty of snow and plenty of ways to get out and enjoy it. So if you're craving a day in the forest, here are some ideas for where to go and what to do when the snow falls.
Since 1931, Calaveras has been a California State Park dedicated to protecting and connecting people to the magnificent giant sequoia that can be found along the trails. There is nothing like the unique experience of seeing these giant trees in the quiet and beautiful winter season.
Snowshoeing: Bring your gear, or join a guided snowshoe walk. Guided walks are every Saturday at 1 p.m., and snowshoes are provided when conditions are snowy. Guided snowshoe walks meet at the Warming Hut.
Cross-country skiing: Bring skis and grab a map at the entrance station or visitor center.
Walk among snow-covered giant sequoia: The North Grove is open. Take in the majesty around you.
While this famous park is packed with nature lovers during the warmer seasons, wintertime is a chance to enjoy it without the crowds. There's a winter activity for everyone at Yosemite National Park, from snowshoeing on the trails to curling up with a mug of hot cocoa.
Mariposa Grove of Giant Sequoias: This famous grove is popular area for cross-country skiers and snowshoers. The grove is accessible by Washburn Trail, which winds from the Mariposa Grove Welcome Plaza through the forest up to the Mariposa Grove Arrival Area. While ideal for snowshoers, it could be challenging for inexperienced skiers.
Skiing: Yosemite Ski & Snowboard Area (formerly Badger Pass) is open for tubing, snowshoeing, and downhill and cross-country skiing.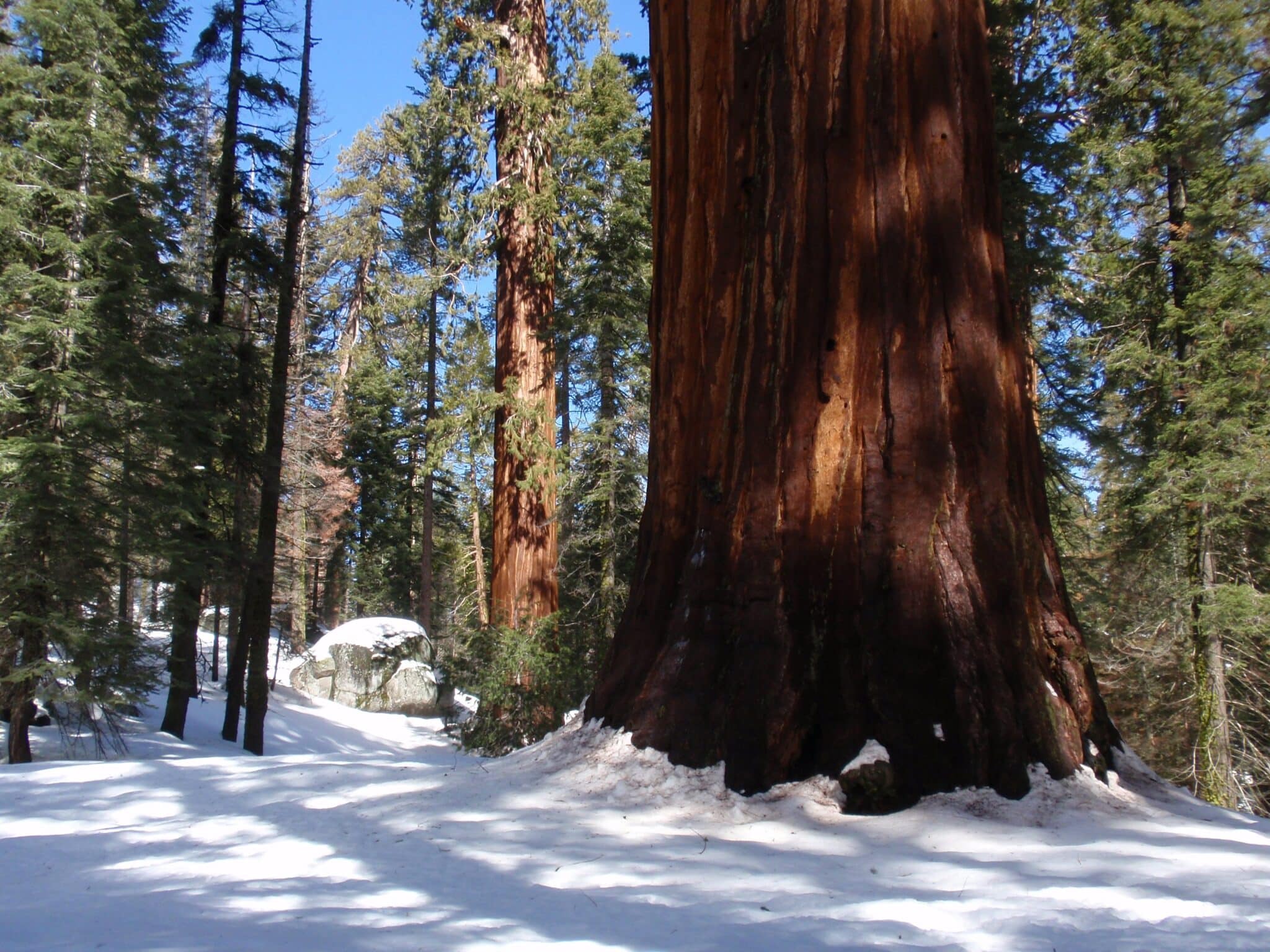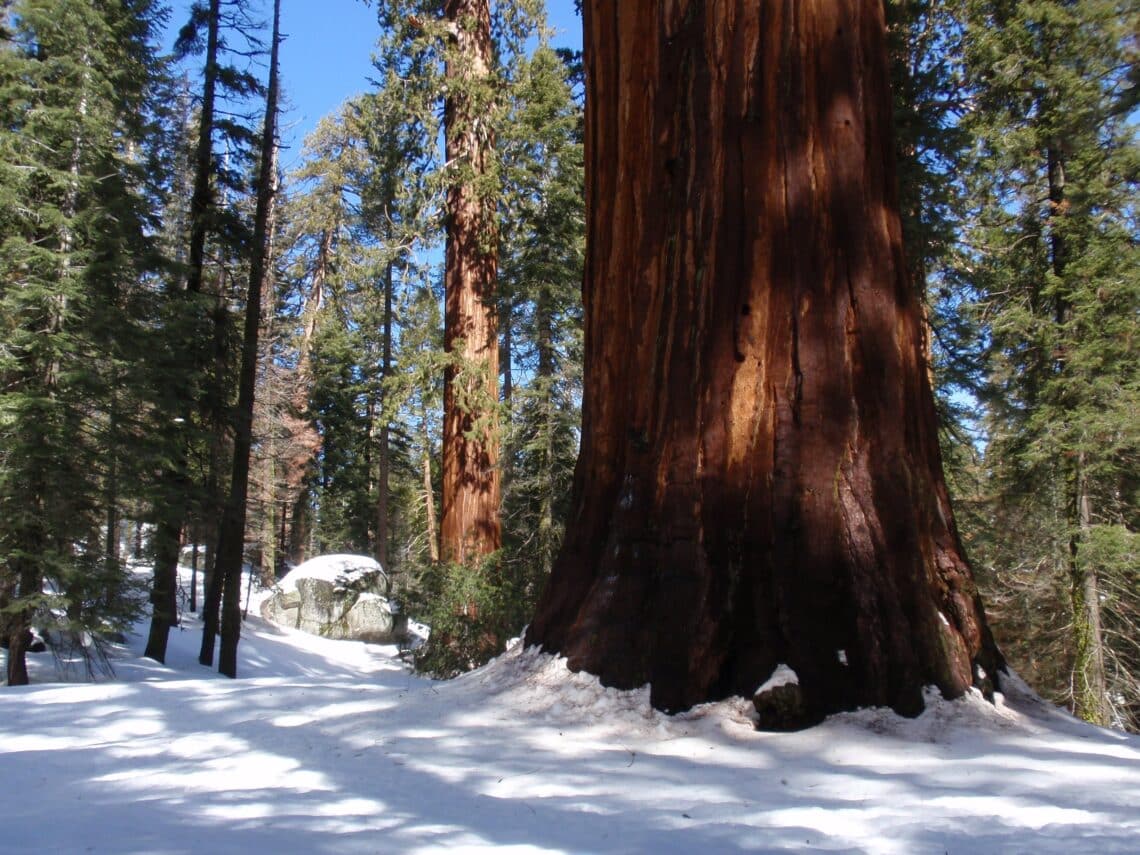 As the snow falls, watch the amazing and diverse landscape of Kings Canyon National Park transform into a winter wonderland.
Hiking, cross country skiing, and snowshoeing: To experience giant sequoias in the snow, visit Grant Grove via Highway 180. There is no access to the Giant Forest or the Sherman Tree now because of winter storm impacts.
Guided snowshoeing: Rangers offer snowshoe walks around Grant Grove. No experience is necessary, and snowshoes are provided. Sign up at the Kings Canyon Visitor Center in person or by calling the Visitor Center at 559-565-4307.
Remember: Keep warm and safe in winter conditions! Make sure to have chains for your tires – they may be required on park roads. Always bring warm winter layers and plenty of food and water. Check weather forecasts before you depart.