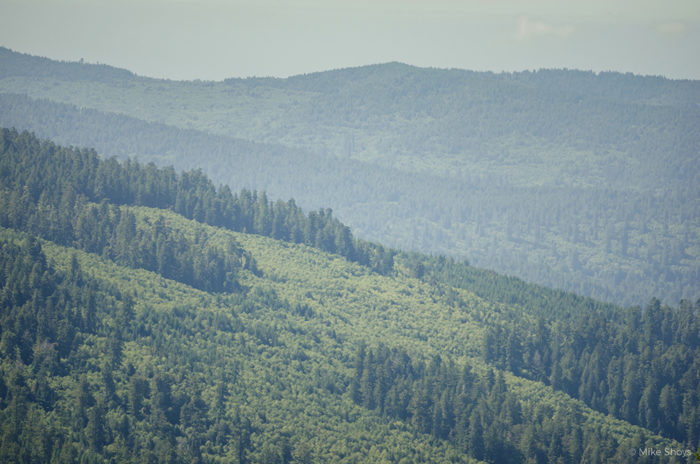 Our majestic coast redwood parks are remarkable for their old-growth forests with towering trees and primeval qualities. A majority of these parks, however, also contain vast stretches of historically logged redwood forest, a legacy of the timber industry that cut more than 2 million acres of coast redwood forest since the Gold Rush in California.
The survival of fragmented old-growth groves depends on the health of the forests that surround them, therefore conservation and restoration of these younger second-growth forests has become an increased priority.
Today, we proudly announced a bold commitment to invest in the health of logged redwood landscapes, so that the cutover forests can heal from the damage of the past and redwood giants can rise once again. The League's newly released State of Redwoods Conservation Report and Centennial Vision for Redwoods Conservation demand continued action because what we have protected is not fully saved until we restore the lands surrounding the last remaining stands of old-growth redwoods.
In a collaborative called Redwoods Rising, Save the Redwoods League has teamed up with California State Parks and the National Park Service to do more redwood restoration together than we could individually within Redwood National and State Parks.
By combining our resources and expertise, we will restore 10,000 acres of forest in the next five years and steward these lands toward a brighter future. Our public-private effort will use a science-based approach to set restoration priorities and design treatments to heal the logged forests within the parks that surround the tallest trees on Earth. Together with our parks partners, we are fulfilling our commitment to the stewardship of these magnificent forests that we have all worked to protect.
I invite you to learn more about Redwoods Rising initiative and to go out and explore our incredible redwood parks.