February is African-American History Month, and we'd like to acknowledge a few men and women, past and present, who advocated for our environment, promoted environmental and social justice, and paved the way for all people to connect with nature.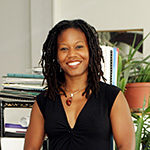 Majora Carter
Carter is at the forefront of a growing trend — environmentalism through urban revitalization. Her work benefits inner city environments while improving the health and well-being of those who live in impoverished neighborhoods. A native of the South Bronx, she initiated two non-profit organizations, Sustainable South Bronx (external link) and Green for All (external link), which focus on the "greening" of infrastructure. She emphasizes improving urban policies that affect the environment and finding economic possibilities in underprivileged communities. Learn more about Majora Carter. (external link)




Dr. Beverly Wright
Dr. Wright is the founding director of the Deep South Center for Environmental Justice (external link), which strives to improve environmental equality in less fortunate urban areas. This organization was founded in 1992 with the purpose of developing action plans that protect the rights of others from environmental harm through minority leadership in environmental, social, and economic justice. Learn more about Dr. Wright. (external link)

Lisa P. Jackson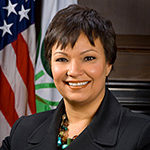 Jackson was the
first black woman
to be appointed to the prestigious position of
Administrator of the United States Environmental Protection Agency
(external link)
. After many years in the public sector, she stepped down from the EPA position to avoid having to compromise her conscience regarding the
Keystone Pipeline
(external link)
issue. She now holds the position of
Apple's Vice President
of Environment, Policy, and Social Initiatives.
Learn more about Lisa Jackson.
(external link)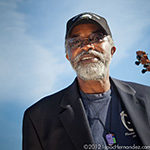 John Francis
Multi-degreed John Francis spent much of his adult life walking as a silent protestation to the state of the environment. He shunned the use of motorized vehicles that contribute so heavily environmental disasters after witnessing the 1971 San Francisco Bay oil spill. This earned him the name of "Planetwalker," which he embraced and used when writing his book, Planetwalker: 22 Years of Walking. 17 Years of Silence. Learn more about John Francis. (external link)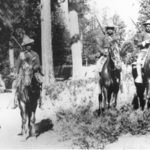 Yosemite and Sequoia's Buffalo Soldiers
African-American troops of the 24th Infantry and 9th Cavalry protected both Yosemite and Sequoia National Parks in 1899, 1903, and 1904. Despite having to battle against racial prejudice, this group of 500 soldiers completed critical infrastructure projects that helped the public connect with these rugged landscapes. Notable projects included building the first usable road into Giant Forest and the first trail to the top of Mt. Whitney in Sequoia National Park. Learn more about this important legacy. (external link)