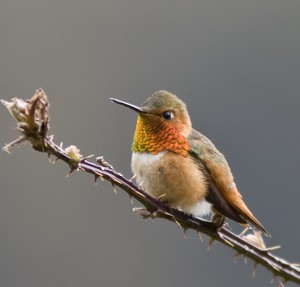 Today is World Migratory Bird Day, when we celebrate our beautiful feathered friends for everything they contribute to our environment and for the long journeys they take across the globe every year.
Birds play a hugely important role in the environment, from insect control by barn swallows and yellow warblers, to pollinating hummingbirds and seed dispersers like the American robin.
Additionally, birds such as the Peregrine falcon can be important indicators of environmental change: the impacts of things like pesticide use, for example, can often be seen in their populations. (The Peregrine falcon population decreased dramatically from the 1950s-70s due to the high use of DDT and other toxic pesticides, and now that those chemicals are no longer used, their population has recovered.)
World Migratory Bird Day (WMBD) was founded in 1993 by visionaries at the Smithsonian Migratory Bird Center and the Cornell Laboratory of Ornithology. Every year since, on the second Saturday in May, this event has been used as an educational tool to remind the public of the importance of healthy bird populations and of protecting the critical habitat these birds need as they migrate across continents.
So this year, grab your binoculars and bird book, and head outside to one of the many events happening internationally. A list of Bay Area events is below, but wherever you are, you can find an event near you at migratorybirdday.org.
Send us your pictures and let us know what you've spotted, because here at the League we love the birds!
Bay Area IMBD Events on Saturday, May 11: