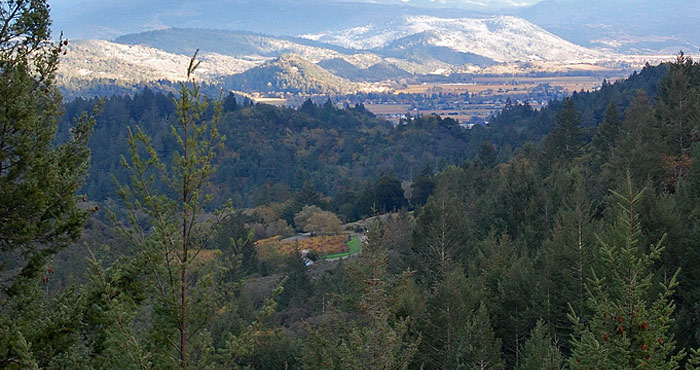 Bothe-Napa Valley State Park lies near Calistoga in the heart of Northern California's wine country, farther inland than any other park with coast redwoods in California.
ACTIVITIES: Wine and cheese picnic, anyone? Or perhaps you prefer hiking or horseback riding. There's also a swimming pool and a junior ranger program.
MUST-SEE: Beside the visitor center, a Native American garden showcases the botanical knowledge of the Wappo, the first people to inhabit the area. A printed guide is available by mail or at the visitor center.
PITCH IN: Earth Day Celebration, Native American Garden 10 a.m. April 19, 2014. The park celebrates every Earth Day with a spring cleaning in the garden. Volunteers weed and gently rake around the fragile native plants important to the first people of the area. Bring your gloves. For more information, call (707) 942-4575.
TIP FROM OUR STAFF: Keep your eye out for the six different woodpeckers in the park.
Earth Day, Arbor Day Redwoods Gifts
You can mark Earth Day (April 22) and Arbor Day (April 25) by making a donation of $10 or more in honor of your loved ones and sending them a beautiful redwoods ecard. For just $25 you can give the gift of a League membership, and for $75 you can have a seedling planted. With these unique gifts, you will honor your loved ones and help us restore and protect redwood forests.