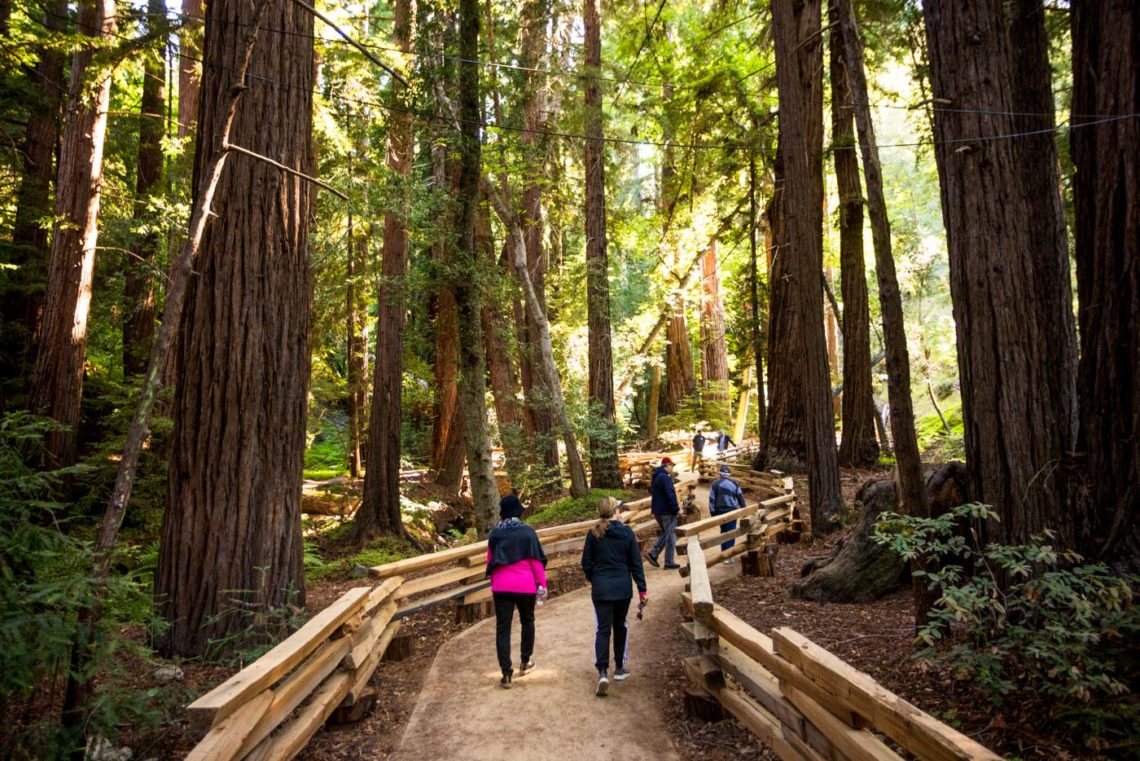 Dear Save the Redwoods League Friends,
As I write this, wildfires are burning again in giant sequoia forests, almost a year to the day after the Castle Fire reached our Alder Creek property. While I am holding on to hope that the groves withstand the blazes after recent treatment with prescribed burns, I am also painfully aware that we will likely lose more ancient trees. This past summer, a survey found that roughly 10% to 15% of all large, ancient giant sequoia died in last year's fires. Many of them had been alive during the time of the Roman Empire or Ancient Greece, thriving through much of the history of human civilization, only to be killed en masse in a matter of days in 2020. It's hard to put words to such a tragic loss, and harder still to move ahead with a sense of hope.
The League has always leaned into optimism. To have a vision for the future is to believe that there is a future, and that a better one is possible. As difficult as these times are—and have been for what feels like an eternity—we must find ways to heal and to learn; to draw lessons from all that we and our forests have endured.
The theme for this edition of Redwoods is Returning. We were hopeful that by now we'd be returning to some form of normalcy. We knew that would likely be a new normal, with the challenges we faced embedded in our hearts. With a prolonged pandemic, another devastating California fire season, the accelerating impacts of climate change, and racial and cultural tensions weighing heavily on our communities, we have a long road ahead. But we can take our cues from the redwood forests, and find fertile ground where hope can take root.
I hope this issue brings you a sense of purpose, moments of reflection and much needed joy, and inspiration to take actions that will help us protect the redwoods. In the final months of our Forever Forest Campaign to raise $120 million, League staff members share their perspectives on key projects they lead, including landscape-scale protection and restoration, fire resilience, reimagining redwoods experiences for all, and returning to traditional knowledge by elevating California tribes as conservation leaders and partners. I invite you to plan your return or first visit to some of the world's oldest and tallest coast redwoods in Redwood National and State Parks, and relish breathtaking images of the forests that keep us inspired and sustain our well-being. We also demystify the processes and the challenges of using prescribed fires to return desperately needed fire resilience to the California landscape.
Now is our time to catalyze a better future for the redwoods and have agency over the world to which we will ultimately return. Let us channel our losses, our regrets, our fears, and our grief into an ever-stronger resolve to protect the redwoods. In turn, we will save ourselves and future generations.
Thank you, friends. I hope you enjoy this issue.