New program connects underrepresented communities to their local forests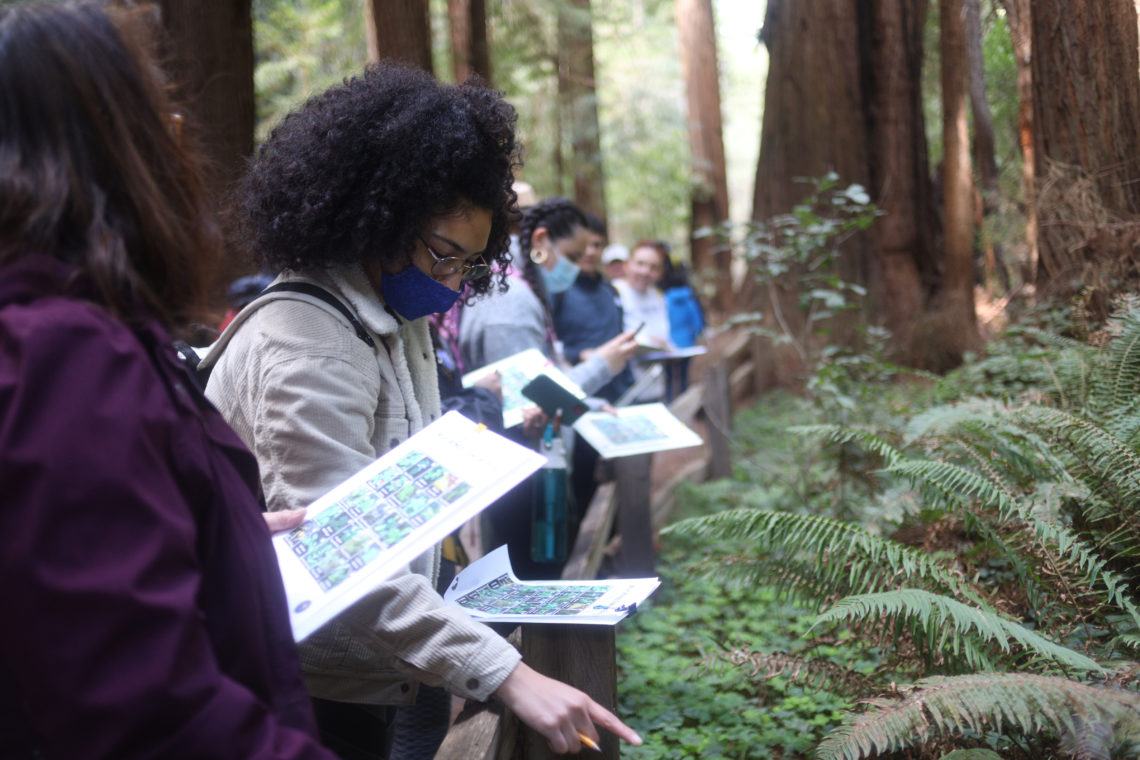 A new Save the Redwoods League program is coordinating free bus rides to redwood parks for organizations serving Black, Indigenous, and people of color as well as low-income communities. Redwood Rides removes the largest barrier preventing underrepresented communities from visiting their local redwood parks: lack of transportation.
Many redwood parks aren't reachable by public transit or without a car. Working with San Francisco Bay Area community-based organizations and redwood park agencies, we're bringing to the redwoods the communities that have historically been excluded by transportation and other barriers. We're also focused on ensuring that the activities when they get to the forest are community-driven and, thus, meaningful.
One of our partners is Yoots, which provides low-cost transportation to outdoor experiences for schools and nonprofits that serve low-income youth. Other partners so far include San Francisco State University, Muir Woods National Monument, Latino Outdoors, Golden Gate National Parks Conservancy, Samuel P. Taylor State Park, and Henry Cowell State Park.
A class from San Francisco State University took the inaugural ride in early March 2022 to Muir Woods National Monument. They learned how to gather data about the forest that will aid conservation, an effort that is part of a community science volunteer program they can join. Students also learned about the park's wildlife as well as academic and historic preservation internships.
As we emerge from the pandemic, we hope that Redwood Rides brings joy and supports the well-being of communities on these day trips.
For more information about Redwood Rides, contact me, Leslie Parra, at [email protected].