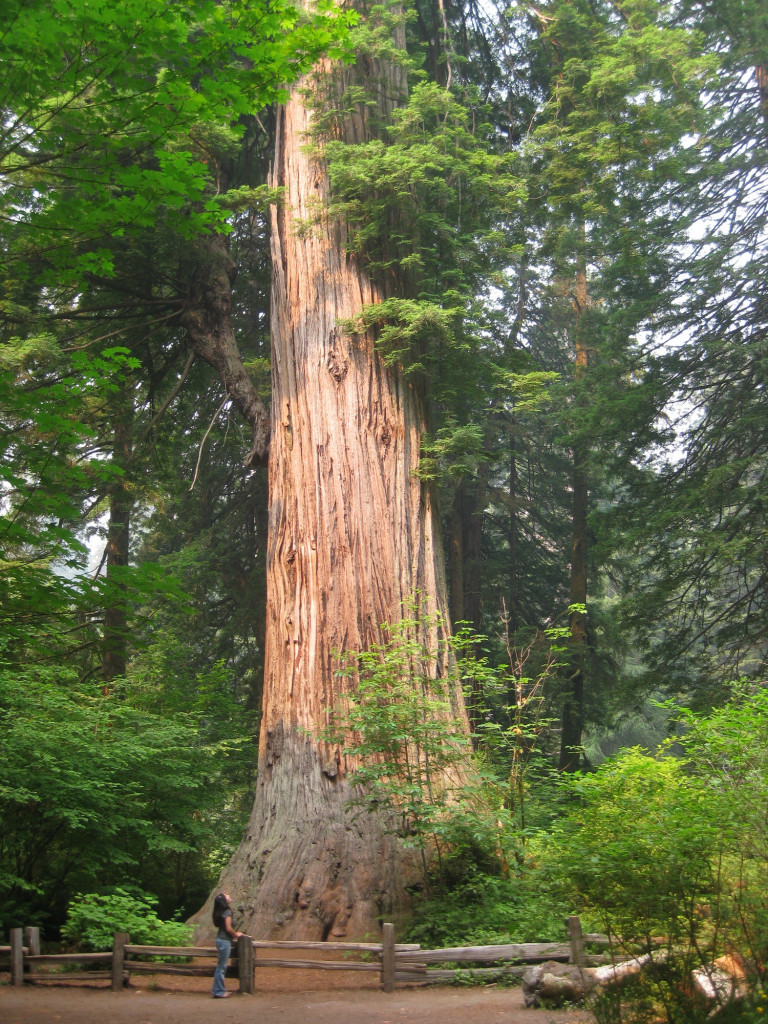 Today marks the anniversary of the adoption of the coast redwood as California's state tree. In my opinion, no tree could better represent the golden state.
For a little history on state symbols you have to go back to the 1893 Chicago World's Fair. A "National Garland of Flowers" was created for the fair which contained a representative flower for each state. This was the inspiration to adopt official state flowers, birds and trees to represent the natural and cultural heritage of each state.
In California, the conversation about selecting a state tree began in the 1930s. Since redwoods grow bigger and taller than any other tree on the planet, these awe-inspiring giants really didn't have much competition for the title! Redwoods' massive size and undeniable beauty enthralled and inspired, and their special stature in California was clear to see. The redwood was officially named the state tree on April 3, 1937 with Senate Bill No. 112 which took effect on August 27, 1937.
Interestingly enough, the senate bill did not name a particular species but simply stated "the California redwood." The use of that general term left room for people to wonder which redwood, exactly, was the state tree? There were actually two species that would qualify, the coast redwood, Sequoia sempervirens, and the giant sequoia, Sequoia gigantea (now called Sequoiadendron giganteum). To answer this question, California's attorney general stated that both species of redwood would be the state tree. So, in 1953, the original law was amended to officially recognize both the coast redwood and the giant sequoia as the state trees. It seems only fitting that the tallest and largest trees in the world both equally represent the spectacular and varied natural landscape of California.
For more information on our state trees, visit our Coast Redwood and Giant Sequoia pages.