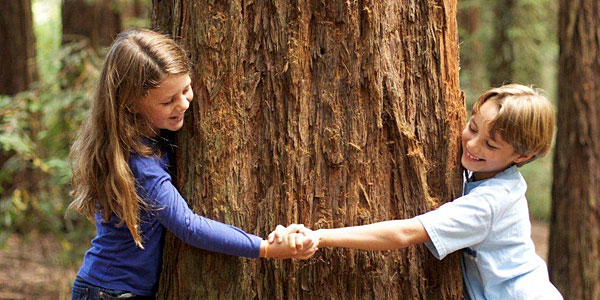 You, our members, can be proud of all Save the Redwoods League has achieved in fiscal year 2010 thanks to your generosity: The League protected almost 6,000 acres of redwood forest and supporting landscapes and accelerated restoration of logged forests, planting more than 15,000 trees and removing 3 miles of logging roads. We also awarded nine research grants to advance understanding of redwoods and climate change and secure the species' health for the future.
To sustain our work in the future, we inspired redwoods supporters by awarding 40 grants that helped more than 80,000 children and adults visit redwoods. These achievements would not have been possible without the essential support of our members and partners.
Thank you for making a difference. Your gifts are crucial for protecting more
of Earth's giants from various threats, including unsustainable logging and poorly planned development.
More than 1 million acres of coast redwood forests are unprotected, and immediate opportunities remain to purchase thousands of acres to buffer giant sequoias.
With your support, we can build on our more than nine decades of conservation success. Thanks to generations of our members, we have protected more than 189,000 acres and helped develop 63 redwood parks and reserves for everybody to enjoy.
Learn more about these achievements in our 2010 annual report.
December 31, 2010, is the last day to make a 2010 donation to the League.