A Legacy of Giant Sequoia Protection
Giant sequoias are legends in the Sierra forests both for their enormity and centuries of endurance. In the conservation community, they are legendary as well: The effort to protect these extraordinary trees laid the foundation for many bedrock tenets of the modern conservation movement. This is why the iconic sequoia tree is on the National Park Service logo and its cone graces the hat of every NPS uniform.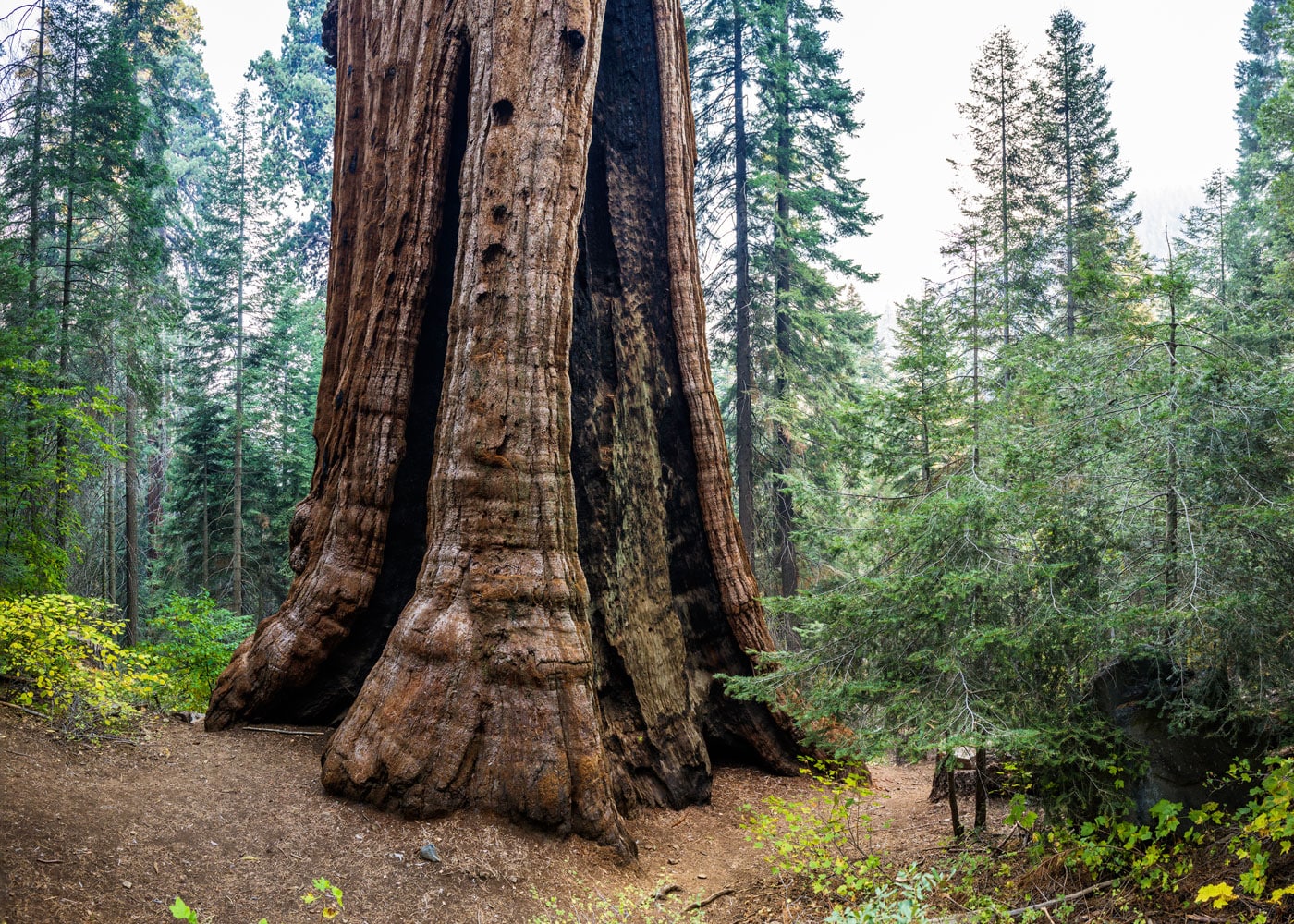 History of Alder Creek
In 1864, President Abraham Lincoln protected Yosemite Valley and the Mariposa Grove of Big Trees. That act, in the depths of the Civil War, was the beginning of land conservation in this country. As John Muir and others later sounded the alarm about the aggressive harvest of the southern Sierra forests, Secretary of the Interior Carl Schurz in 1879 called for special attention to the treatment of both giant sequoias and coast redwoods in California. In 1890, Congress voted to establish General Grant (now part of Kings Canyon), Sequoia, and Yosemite National Parks.
By this time, the rapid population growth and agricultural economies of Tulare and Fresno counties depended on clean and reliable water coming from the sequoia-covered mountains above. So in 1893, President Benjamin Harrison established the Sierra Forest Reserve of over 4 million acres. In 1908, President Theodore Roosevelt reorganized this protected landscape, forming several national forests including Sequoia National Forest.
By 1940, the vast majority of the world's remaining giant sequoias were publicly protected in parks, reserves, and other lands. But there were still key acquisitions remaining. Among these was the South Grove of Calaveras Big Trees State Park, which Save the Redwoods League helped protect in 1954.
By the 1980s, it became increasingly clear to the League that protection was not enough, that the groves were threatened by the aggressive harvesting of other tree species around them. While it was against federal policy to cut down ancient sequoia trees, all the other species in the forest like pine, fir, and cedar, were fair game—and this undercut the overall health of the forests. Timber leases led to clear-cutting of all or part of at least nine groves on National Forest land before public outcry and lawsuits put an end to the leases.
By 1987, aggressive harvesting had denuded much of the forest in and around ancient giant sequoia trees. The League responded by partnering with local community and national conservation groups to draft a new management plan to be adopted by the USDA Forest Service.
To ensure that these protections remained in place, President George H. W. Bush signed an order in 1992 withdrawing giant sequoia groves from mining and mineral exploitation, declaring that the groves would be maintained as natural areas and not for timber production. The League helped update this plan in 2012.
In April of 2000, President Bill Clinton designated the Giant Sequoia National Monument.
"This is not about locking lands up; it is about freeing them up for all Americans for all time," Clinton said. "We're here because we recognize that these trees, though they live to be very old and grow very large, like life itself are still fragile."
The Giant Sequoia National Monument and Sequoia National Forest shelter nearly half of our planet's remaining giant sequoia.
---
Tags: Alder Creek, alder creek grove, history