How to visit Alder Creek
Save the Redwoods League connects people with the peace and beauty of the California redwoods and giant sequoias. Alder Creek is a natural treasure that will provide unparalleled opportunities to foster inspirational visitor experiences in the Giant Sequoia National Monument. It also gives visitors from Southern California a spectacular giant sequoia experience less than four hours away by car.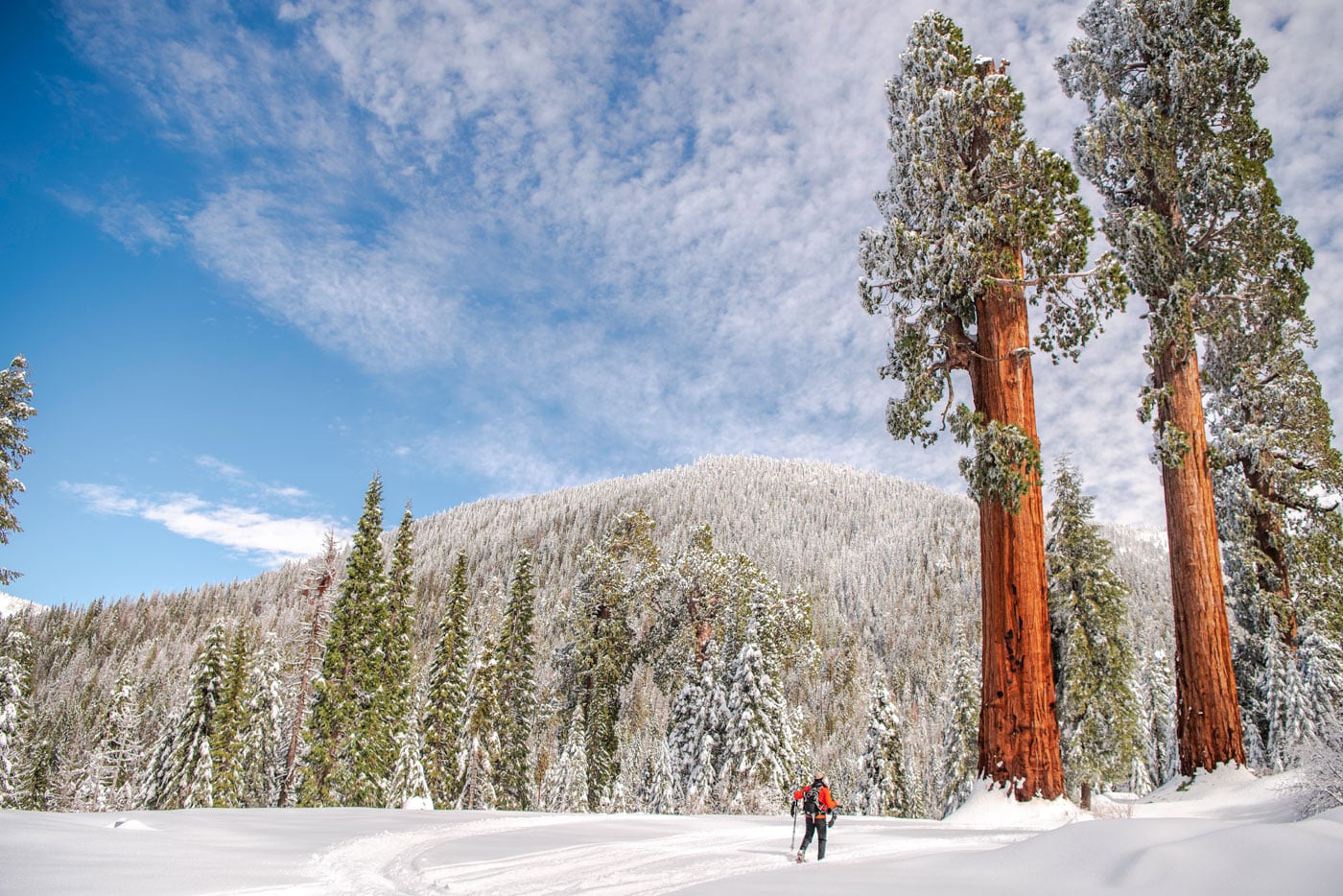 In the short-term, the League will be exploring ways to improve security around the Stagg Tree, as well as some wayfinding signage upgrades. We'll also start the early assessment and planning phases before moving forward with design and engineering in the coming years. We'll be engaging with our focus communities as we move through this preliminary planning work.
In the long-term, the League envisions many public access upgrades, such as new and improved trails, bridges, and other access infrastructure, as well as thorough interpretative storytelling about the trees and history of the land. We'll also continue to build relationships and partnerships with our focus communities, ensuring that everyone who wants access to this beautiful place has the opportunity to experience it.
Although we look forward to developing infrastructure that will allow us to share Alder Creek with a larger and more diverse range of visitors, the current visitor infrastructure is limited and primitive.
Most visitors to Alder Creek come to see the Stagg Tree, the fifth largest tree on the planet by volume and estimated to be over 3,000 years old. Save the Redwoods League continues to offer public access to the Stagg Tree.
---
Important things to note about visiting Alder Creek:
Alder Creek is open during daylight hours, 365 days a year.
Roads, trails, and visitation infrastructure are limited and primitive. All visitors assume responsibility for their own safety.
Access to the parking area may be difficult for low-clearance vehicles. These vehicles should consider parking at the end of the asphalt road and walking the short dirt access road.
There is no parking available for vehicles over 15 feet long.
There are no public water or bathroom facilities on site.
There is no public camping or overnight parking on site.
Use of the property by off-highway vehicles is prohibited.
Visitors may encounter snow and ice covering the roads, trails, and parking area at any time. Roads and trails are not cleared of snow.
Winter visitation may require parking along the asphalt roadway at the entrance to the property, adding 0.25 mile each way to the Stagg Tree.
Hunting or any discharge of firearms is prohibited.
Forest restoration or other infrastructure projects may temporarily limit access to Alder Creek.
---
Directions to Alder Creek:
From all points: Head east on Highway 190 from Porterville into the mountains. Expect a slow, winding road the entire drive from Springville to Alder Creek. Eighteen miles after leaving Springville, turn left on Redwood Drive. In 6.5 miles you'll enter the community of Sequoia Crest. Continue on Redwood Drive through the community. Please respect the privacy of the community and yield to pedestrians on the road. After 1 mile, Redwood Drive turns sharply to the left and connects with Alder Dr. At this turn, there is a dirt road that will lead you to a locked gate welcoming you to Alder Creek. That is the parking area. Please keep the road and gate clear of vehicles. Access to the parking area is at the end of a short dirt road with potholes. Low clearance vehicles may have difficulty accessing the last 0.25 mile to the parking area and should park at the end of the asphalt roadway.
Please check this website for updates on public access to Alder Creek.
---