Few trees exemplify strength and perseverance more than the 1,640-year-old McApin Tree on the League's Harold Richardson Redwoods Reserve.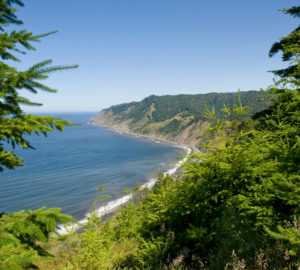 The Lost Coast lends itself to adventure like nowhere else in California. As you explore this stunningly beautiful, remote expanse of coastal bluffs and forests, a true sense of discovery takes hold – it feels wonderfully wild and unchanged. With 100 miles of almost completely roadless beauty, this is the longest stretch of undeveloped coastline left in California. Small wonder that the spectacular trail that winds along the Lost Coast is a top-tier, bucket-list adventure for all who love to get into the wild. And now that trail is even better!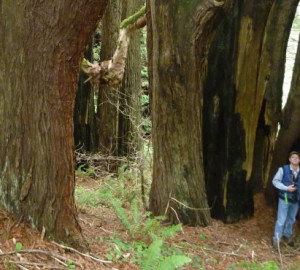 Remote forest at southern border of Sinkyone Wilderness State Park. Ancient candelabra-shaped redwoods. Access limited to trail.