From Big Sur to Mount Tam to the north coast, it's time to go chasing waterfalls
When it rains, it pours, and that's good news for nature. California's drought years have taught us that rainy days are not to be taken for granted. Even though almost every song ever written about precipitation makes it sound like a mood killer, or sometimes a downright tragedy, there's a lot to love about it. Like waterfalls. Read on for 3 lovely waterfall hikes in the redwoods.
Cataract Falls
Where: Mount Tamalpais
Length: Less than 1 or 5 miles round trip
Mount Tam is one of the wettest places in the Bay Area, and its waterfalls are worthy of a trek across the Golden Gate or Richmond–San Rafael Bridges and up the mountain. The popular Cataract Falls consist of multiple waterfalls along Cataract Creek, emptying into Alpine Lake — with some nice redwoods along the way. The shorter route to the falls starts at the Cataract Trailhead on Fairfax-Bolinas Road. However, the road is sometimes closed because of storms and road repairs. The more reliable access is the Rock Spring Trail, about a 5-mile out-and-back hike to the falls. On the latter hike, expect to do a little boulder hopping to bypass or cross shallow creeks. Bonus: Leashed dogs are allowed.
Trillium Falls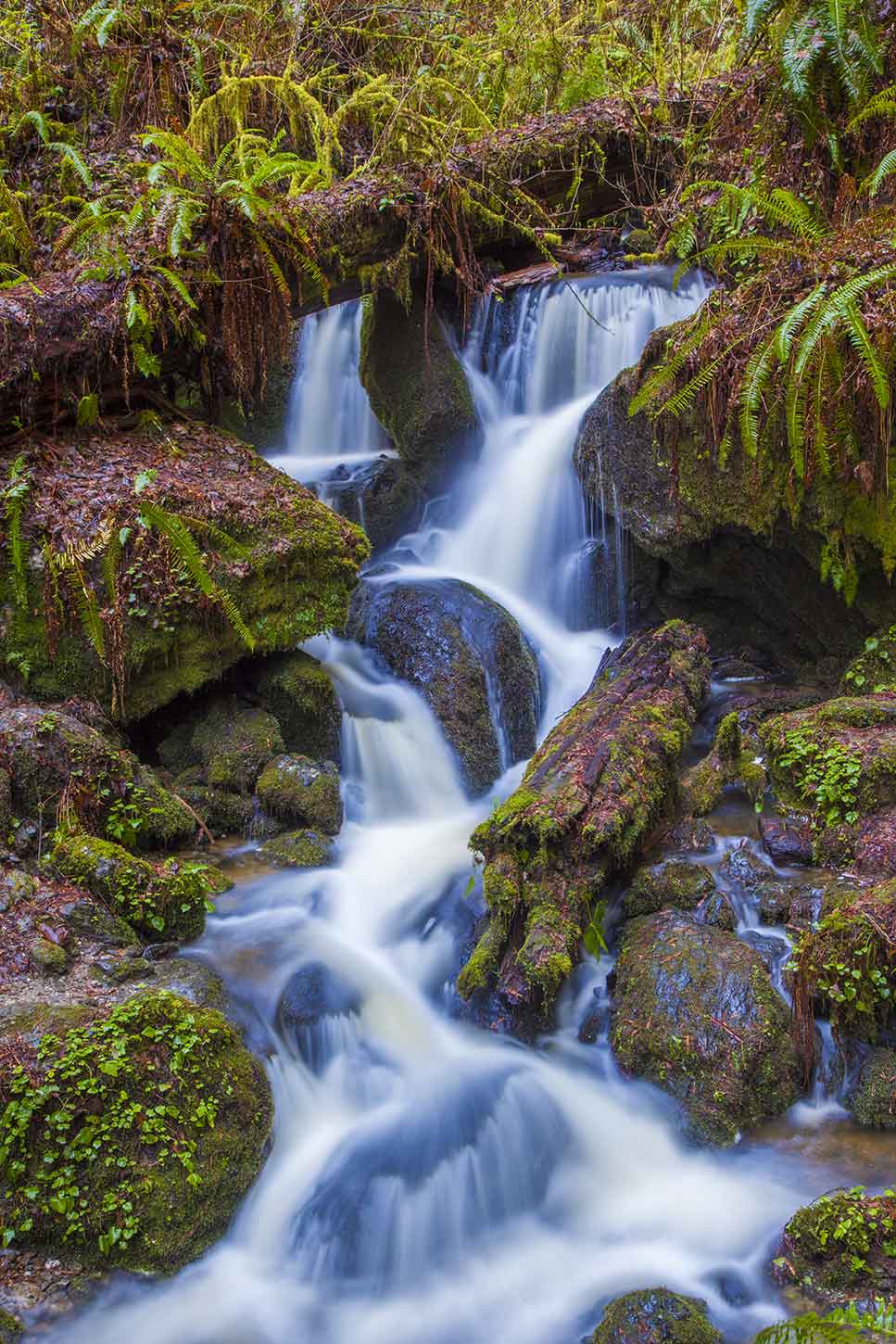 Where: Redwood National and State Parks
Length: 1 to 3 miles round trip
Hike among old-growth redwoods, majestic maples, and, as the name suggests, trillium flowers to see this lovely little waterfall. The trail starts at Elk Meadow, where you just might spot some resident Roosevelt elk; the Davison trail leads to the Trillium Falls trail on the right. The hike to the fall is only ½ mile but with a 200-foot elevation gain. From there, you can turn back or continue on the full 3-mile loop hike to see more redwoods.
Pfeiffer Falls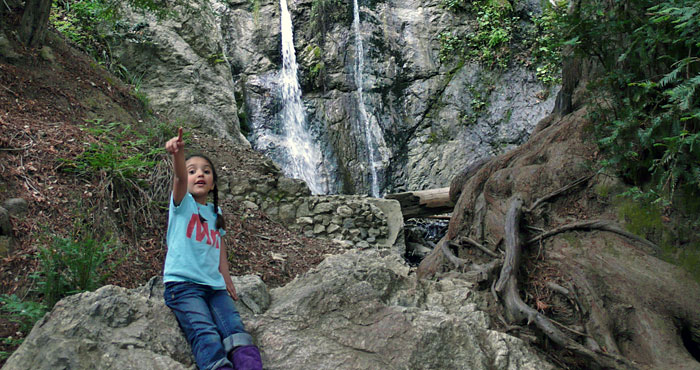 Where: Pfeiffer Big Sur State Park
Length: 1.5 miles round trip
Pfeiffer Falls is not only a favorite destination in Big Sur, but also an important habitat within the Big Sur watershed. In partnership with California State Parks, the League helped to renovate the Pfeiffer Falls trail with long-term protection of the ecosystem in mind. The 0.75-mile Pfeiffer Falls trail runs through a gorge and under redwoods, and a 70-foot pedestrian expansion bridge above the canyon provides visitors with a safe and scenic way to cross the creek. Visitors can climb through the redwood canyon to see the mid-sized falls' white ribbons of water streaming from 60 feet above over exposed rocks into a serene pool. The Pfeiffer Falls trail completes a 1.5-mile loop with the Valley View trail.