Project to restore formerly logged timberland marks big milestones, looks to the future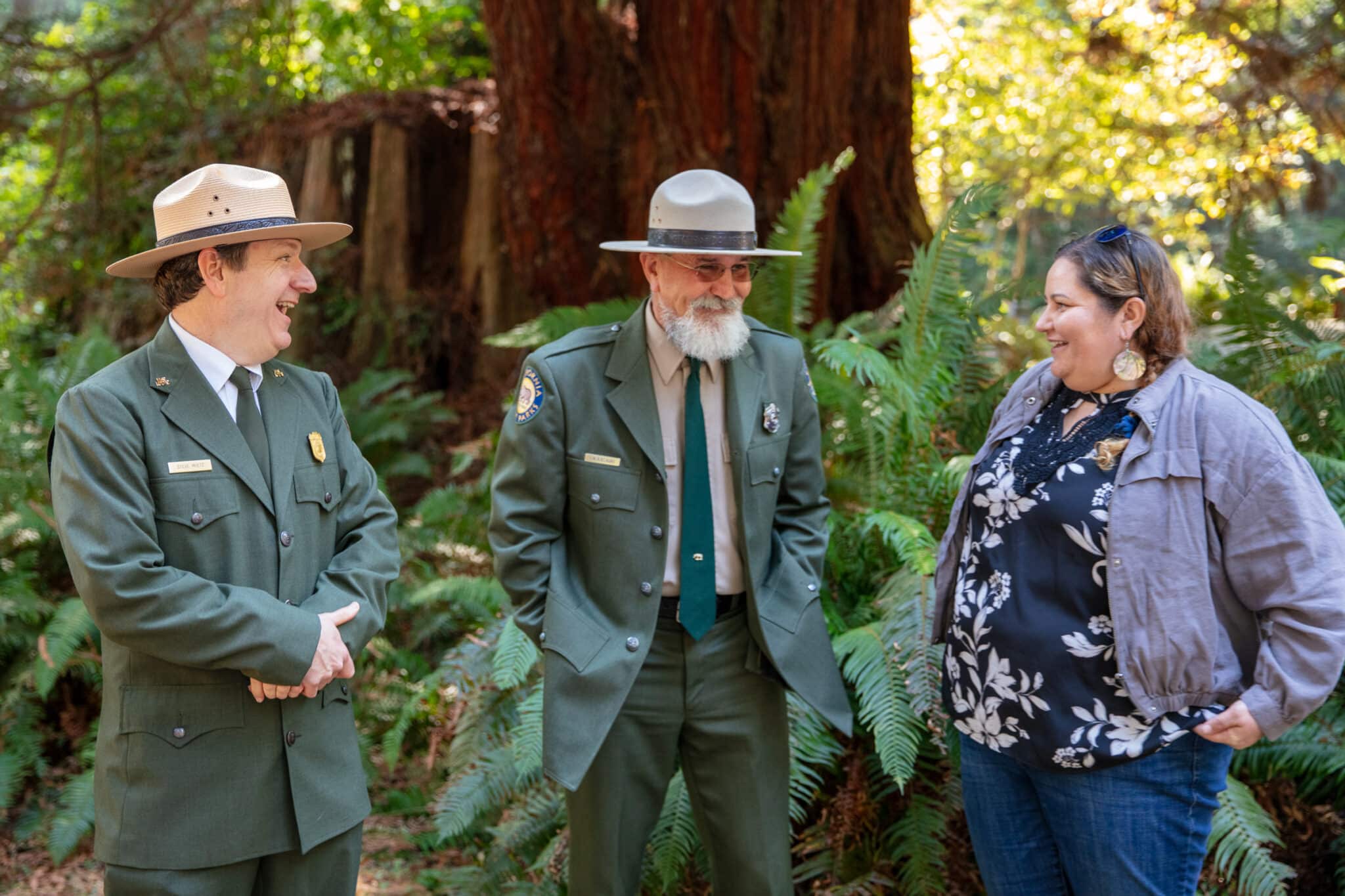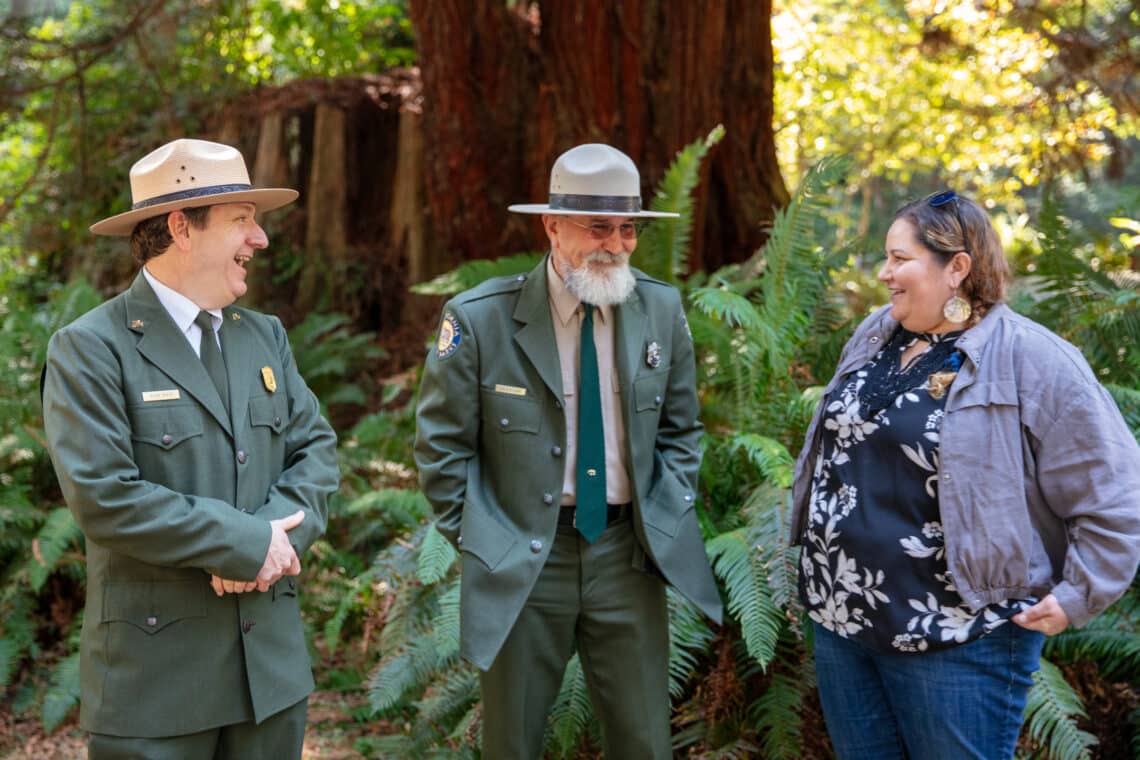 With a project as big and bold as Redwoods Rising—an endeavor that will take decades to complete—it's all about celebrating big milestones along the way. So on a sunny Thursday afternoon in September, project partners Save the Redwoods League, California State Parks, and the National Park Service gathered with other partner organizations and supporters to mark five incredible years of collaboration and hard work in restoring formerly logged forests within Redwood National and State Parks.
Only five years in, the results are tangible: The Redwoods Rising team has already restored more than 3,200 acres of young, recovering redwoods and reforested 25 miles of former commercial logging roads. Crews have also restored more than 3 miles of stream beds, with salmon already returning to streams where they haven't been seen in over 60 years.
Redwoods Rising has also created more than 100 restoration and conservation jobs, including a robust apprenticeship program for college students. "We're building a restoration economy and training future leaders in restoration," said Ben Blom, director of stewardship and restoration for Save the Redwoods League. "Together with our Redwoods Rising partners, we are healing this landscape and forging an ambitious path to recovery."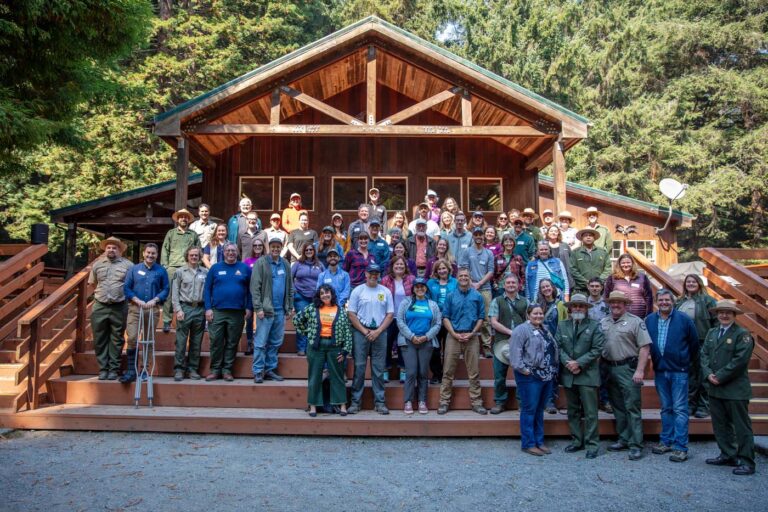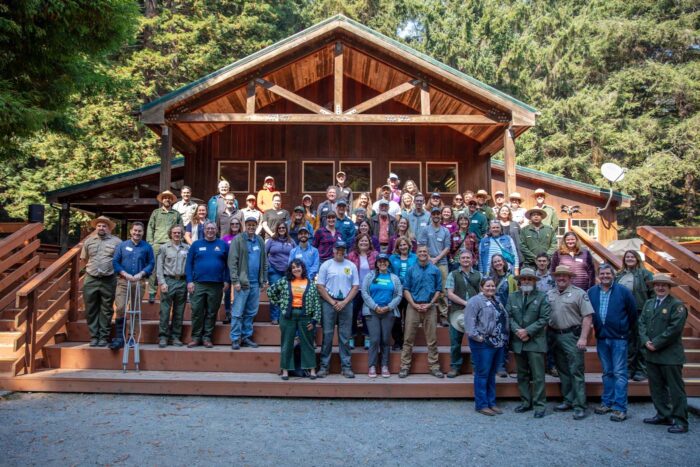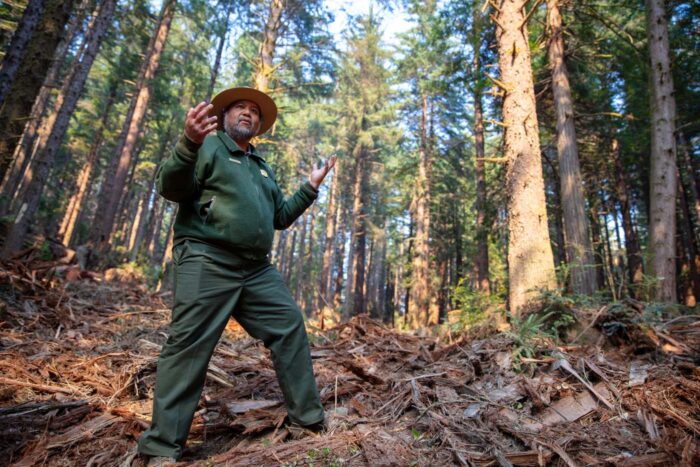 About Redwoods Rising
Redwoods Rising is an ambitious, landscape-scale project to restore areas damaged by historical logging in the globally significant forests of Redwood National and State Parks. These parks are home to almost half of the world's remaining protected old-growth redwood forests, which store more carbon per acre than any other forests on Earth. They also safeguard imperiled salmon and trout, and rare creatures such marbled murrelets and the endangered western lily.
However, despite their ecological riches and stunning beauty, these forests are far from pristine. Approximately two-thirds of the parks' 120,000 acres of redwoods bear the scars of industrial-scale commercial logging—some of which took place as recently as the 1990s. Logging not only took away huge, old trees, it also left behind heavily damaged streams and hundreds of miles of old, failing roads and stream crossings.
Redwoods Rising unites Save the Redwoods League, California State Parks, and the National Park Service to restore these previously logged forests, protect the parks' remaining old growth, and ensure the long-term health of these magnificent trees and all the plants, animals, and people who depend on them.