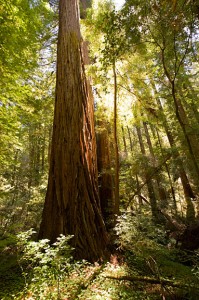 There was a bit of good conservation news coming from Washington, DC, last week.
President Obama's budget includes a substantial increase for Land and Water Conservation Fund (LWCF) funding. The LWCF program has had a huge impact on land conservation since its creation by Congress in 1965.  Monies from the Fund have supported public land protection and outdoor recreation at the federal, state and local levels.  As we know, these investments protect conservation resources while connecting people to the land and boosting tourism, jobs and local economies.
The LWCF is based on the simple idea that a portion of government revenue from offshore oil and gas drilling should be used to support the conservation of other precious resources:  our land and water.  Every year $900 million in royalties is paid by energy companies drilling for oil and gas on the Outer Continental Shelf.  This sum is put into the LWCF. But, Congress has consistently diverted much of this money to other uses.
President Obama's 2014 budget proposes to stop the diversion.  This year's budget includes $600 million in 2014 and also includes a proposal to authorize permanent, mandatory and full funding ($900 million annually) for LWCF programs beginning in 2015.
Save the Redwoods League is working on acquisitions that would benefit from LWCF funds.  We will continue to work with program staff to secure the funds for those acquisitions from what may be a larger pot of money for similar land conservation acquisitions.
We will follow the President's LWCF proposal closely and keep you posted on its progress. You can also learn more about how we protect redwood lands.