"From the majestic Smith River to the ancient redwoods and old-growth forests, and the rugged mountains in between, our public lands are worth protecting and restoring for future generations to enjoy," said Congressman Jared Huffman from California's 2nd Congressional District.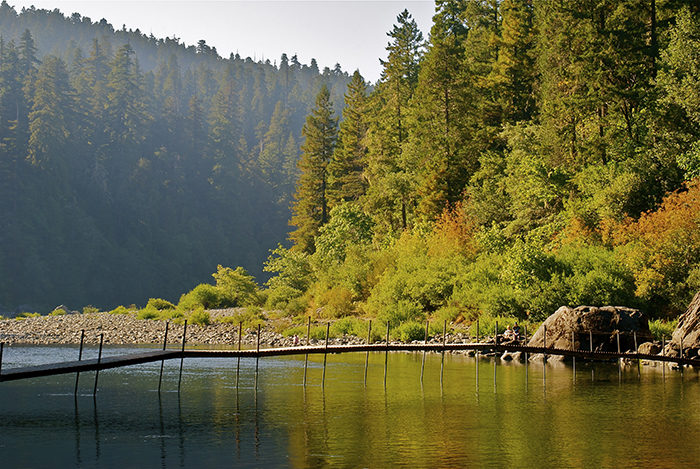 Congressman Huffman — whose district oversees more ancient coast redwoods than any other — introduced his vision for California's northwestern forests and wilderness areas, a vision that Save the Redwoods League sees as an incredible opportunity for Congress to help northwestern Californians restore and revitalize our forests and watersheds, protect ecologically significant areas, expand recreational opportunities, and reduce the risk of high-intensity wildfires.
Our public lands, working forests, and wilderness areas across the west face numerous threats today — from unprecedented wildfires and drought conditions to the denial of climate change impacts (external link) at the highest levels of government. At a time when our national monuments — created to protect our most exceptional scientific, cultural, and natural resources — have undergone historic boundary reductions and face increased threats from oil, gas, and mining interests, it can seem like our only option to protect our natural resources and open spaces is playing defense. Congressman Huffman's vision is a chance for us to be more proactive and hopeful as we work to ensure that future generations will be able to enjoy northwestern California's incredible public lands.
The Northwest California Wilderness, Recreation, and Working Forests Act of 2018 (external link) is an ambitious proposal that will stimulate local economies, support recreational tourism by expanding those opportunities, restore forests damaged by unregulated cannabis cultivation and climate change impacts, and protect vast areas of California's northern wilderness and pristine rivers. Congressman Huffman sought significant public and stakeholder input in developing this legislation. This collaboration is reflected in the bill, which will help protect ecologically significant habitat while also creating outstanding new recreational opportunities, including hiking, biking, fishing, and hunting. Additional benefits to local communities include the reduced risk of wildfire and the increase in restoration forestry and recreation industry jobs.
In order to increase climate and fire resilience, support California's booming recreational economy, and enhance stewardship of our public lands, the bill proposes the following:

Requires cross-agency coordination in managing forestlands for fire safety.
Promotes old-growth redwood forest restoration in Redwood National and State Parks. This section of the bill supports the National Park Service, California State Parks, and Save the Redwoods League collaborative project, Redwoods Rising, to conduct ancient redwood forest restoration to increase carbon sequestration potential of these forests, while caring for these globally significant, highly visited public forestlands.
Designates the 730,000-acre South Fork Trinity-Mad River Restoration Area in the South Fork Trinity River, Mad River, and North Fork Eel watersheds in Trinity and Humboldt counties. The designation of this restoration area will facilitate forest restoration to heal previously logged watersheds, increasing fire resilience and supporting efficient federal, state, and local stewardship coordination.
Establishes eight new wilderness areas, expands nine existing wilderness areas, designates 379 miles of new "wild and scenic rivers," and mandates the creation of management plans for more than 100 miles of existing wild and scenic rivers.
Directs federal agencies to conduct trail assessments and community plans to increase public access to public lands, and also requires federal agencies to study the possibility of establishing the "Bigfoot National Recreation Trail" that will run from southern Trinity County to Crescent City.
Directs federal agencies to conduct feasibility studies to support additional mountain biking trails in Del Norte County, and allows for the establishment of several new and significant trail routes and the Horse Mountain Special Management Area, all while protecting wildlife habitat values.
As historically devastating wildfires ravage the West, Congressman Huffman's proposal drives critical forest management actions that must be undertaken in order to protect communities, preserve forested habitat, and help California meet its climate change goals.
Moreover, in a region considered a biodiversity hotspot of global significance, forward-thinking proposals like this support a balanced approach to stewardship, recreational access, and sustainable economic growth.
The challenges facing California's coast redwoods today, be it wildfire, politics, or a growing recreational cannabis industry, can be met through a science-based, collaborative approach to forest management. We are grateful to Congressman Huffman for mapping out such an effort through the introduction of this legislation.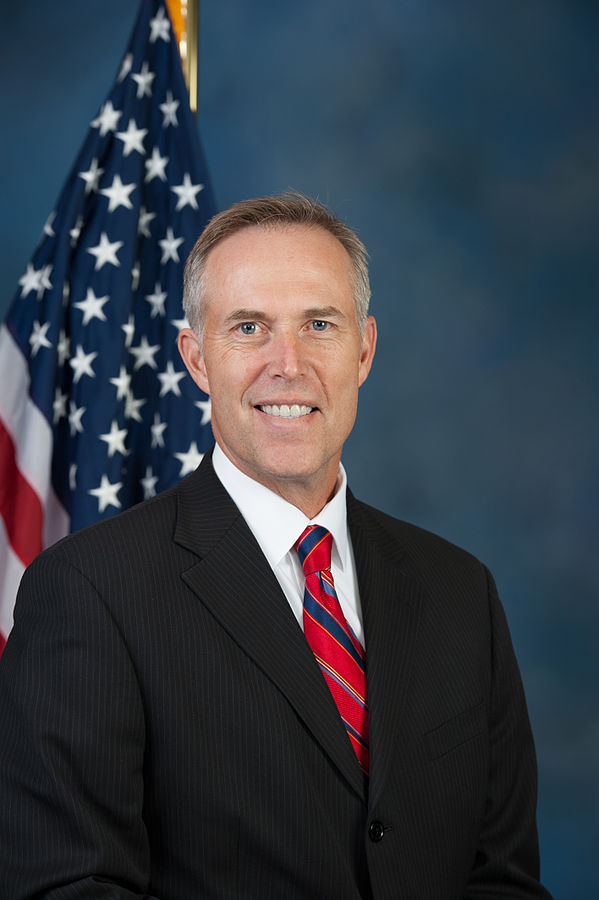 Please join us in thanking Congressman Huffman for his support:
Tweet or post on Facebook. Here is a sample post: Thank you @RepHuffman for introducing the Northwest CA Act to protect and restore #CA02's #MountainsandRivers!
Even better, call the Congressman's office at 202-225-5161. Here are some talking points:

Hello, I live in [your city and zip code], and I am calling to thank Congressman Huffman for prioritizing strong stewardship and supporting recreational access in California's stunning North Coast forests.
I support the Northwest California Wilderness, Recreation, and Working Forests Act.
As a supporter of Save the Redwoods League, it is important to me that our publicly accessible ancient redwood forests are managed to their highest potential, and that this landscape is protected for future generations to enjoy.
Thank you!
To read the full legislation and view an interactive map that describes how the bill will benefit Mendocino, Humboldt, Del Norte, and Trinity Counties, visit Congressman Huffman's website (external link).
Learn more about the political issues that affect coast redwood and giant sequoia forests, and be sure to speak up for the Land and Water Conservation Fund before it expires in September 2018.