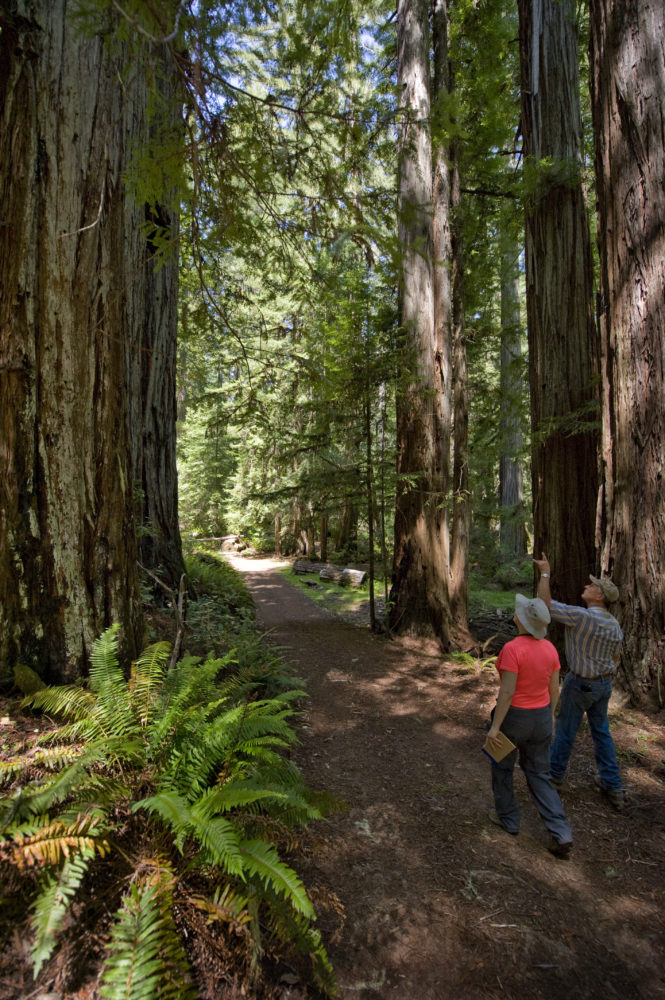 Congress Boosts LWCF
Good news about America's most important conservation program: Save the Redwoods League and our conservation partners are celebrating recent bipartisan federal legislation that increases spending for the Land and Water Conservation Fund (LWCF). Congress' strong endorsement of the LWCF ensures that many critical, on-the-ground conservation and recreational access projects will receive funding this year. The LWCF has protected iconic places such as Muir Woods National Monument and has connected people to the outdoors at the federal, state, and local levels.
The legislation increases funding by $25 million to $425 million total for the federal fiscal year 2018.
For more than 50 years, the LWCF has served as the engine of America's conservation and outdoor recreation movement. Without using a single taxpayer dollar, LWCF invests in our quality of life, a booming recreation economy, and our history and culture by using revenue from offshore oil drilling to conserve land and build parks.
In May 2017, the Trump administration proposed a nearly 85 percent reduction to this successful program. This unprecedented proposal would have destroyed the LWCF — a program that has strong bipartisan support and a more than 50-year track record of protecting the outdoor places, natural resources, and parks that make this country beautiful.
However, Congressional appropriators fought the administration's proposal hard, and the funding increase became law with the passage of the 2018 Omnibus Appropriations Act in late March.
Save the Redwoods League is very grateful to Congressional appropriators for the increase.
Call Your Member of Congress
Even as we celebrate this important victory for conservation, we must keep the drumbeat of support going for the LWCF. The current authorization for the program will expire in September 2018, and it will be up to Congress to renew the LWCF. Save the Redwoods League and a national coalition of conservation and recreation organizations are reaching out to our members of Congress to let them know that access to public lands is an American value that must be protected. Will you join us?
Call your Member of Congress today (external link), and ask that LWCF be permanently reauthorized and fully funded. Our work to protect Mailliard Ranch, Westfall Ranch and other redwood forests is made possible with private donations from generous supporters like you and funding from programs including the LWCF. We can't protect and restore the redwoods without LWCF, or without you!