Use your vote and voice to speak up for California's iconic coast redwood and giant sequoia forests. Save the Redwoods League needs you to join our campaigns and stand for the redwoods: Learn the latest on three crucial funding sources and one bill that would protect our national monuments. And celebrate a conservation success in Oregon!
America's Most Successful Conservation Program Expires This Year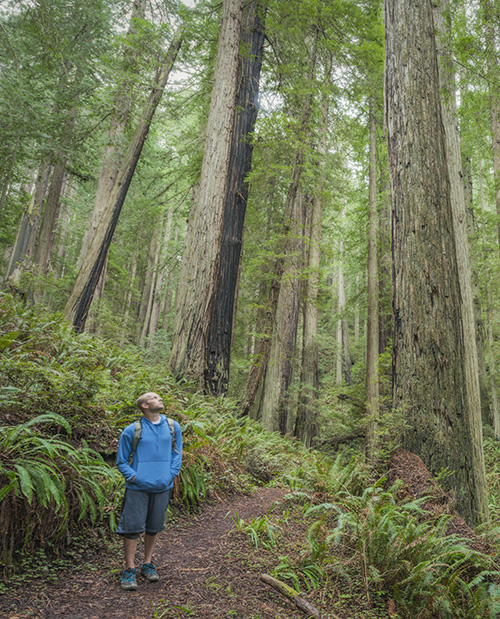 The Land and Water Conservation Fund (LWCF) is our nation's most important conservation and recreation tool. Without using a single taxpayer dollar, LWCF invests in our quality of life, a booming recreation economy, and our history and culture. The LWCF will expire in September 2018, and it is up to each of us to let our members of Congress know that access to public lands is an American value that must be protected.
For Save the Redwoods League, the LWCF plays a critical role in the protection of old-growth redwoods and helps connect people to our incredible giant sequoia and coast redwood forests. LWCF will support the development of a brand new visitor center at the southern gateway to Redwood National and State Parks. Also with LWCF funds, the League plans to permanently protect the 15,000-acre Mailliard Ranch in Mendocino County, preserving more than 900 acres of old-growth coast redwoods, and to transfer Westfall Ranch to the Headwaters Forest Reserve, expanding access to this iconic old-growth redwood park on California's North Coast.
Despite strong bipartisan support for this program, there are efforts in play to undermine this incredibly successful conservation program. HR 5170, recently introduced by Rep. Bruce Westerman (R-AR), would roll back 50 years of successful community conservation by gutting the Land and Water Conservation Fund, sending funds intended by law to offset oil and gas drilling back to that industry, rather than investing those dollars in the future of our parks, wildlife, drinking water, and open spaces.
At the same time, Senate Democrats recently unveiled an infrastructure proposal, the Jobs and Infrastructure Plan for America's Workers, which would provide $4 billion in funding for the LWCF. The proposal recognizes that our national parks, protected open spaces, and public lands are an important part of our nation's infrastructure. This forward-looking proposal invests in our forests, wildlands, and public parks because they are strong economic drivers. Hunting, fishing, camping, hiking, paddling, and other outdoor recreation activities contribute more than $1 trillion annually to the U.S. economy, supporting 9.4 million jobs.
Other bipartisan proposals seeking to permanently reauthorize LWCF are also in play, even as the Trump administration's fiscal year 2019 budget proposal suggests cutting the LWCF budget by more than 90 percent.
Join the League and the national coalition of conservation and recreation organizations working to protect this critical federal program. Call your member of Congress today (external link), and ask that LWCF be permanently reauthorized and fully funded.
---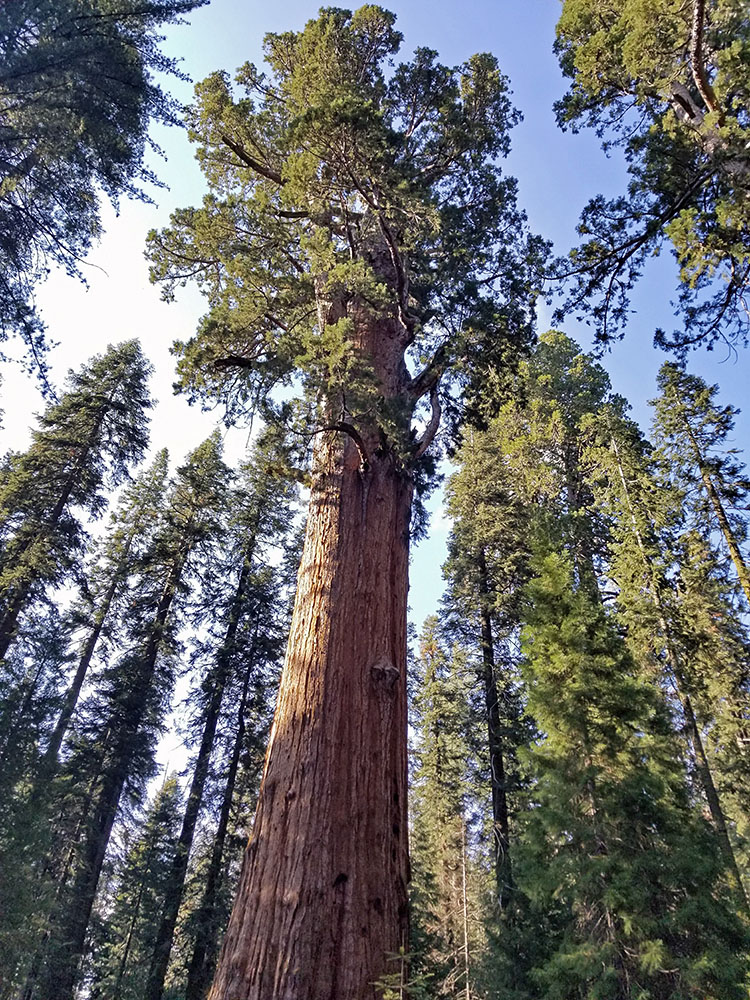 The Fate of Our National Monuments Remains Uncertain
Following the review of 27 national monuments last year, new legislation such as the Antiquities Act of 2018 reinforces existing laws that protect the status of our designated monuments, including Giant Sequoia National Monument. The measure was recently introduced by Senator Tom Udall (D-NM) and cosponsored by numerous lawmakers, including California Senators Dianne Feinstein and Kamala Harris. It follows the largest reduction in public land protections in U.S. history: The Trump administration oversaw reducing the Bears Ears and Grand Staircase Escalante National Monuments by more than 2 million acres. The lands that lost their protective designation include tens of thousands of archeological sites of cultural significance to local tribes, and a treasure trove of Triassic period fossils. In addition, these lands provide critical habitat for sensitive species and many recreational opportunities for visitors. March 1 marked the one-year anniversary for Secretary Ryan Zinke, who leads the Department of the Interior. In his next year, Save the Redwoods League and conservation partners across the country anticipate more policies that will undermine our national monuments, public lands, water, and wildlife given Secretary Zinke's commitment to "American energy dominance" through the exploration of oil, gas, and mining extraction on our public lands.
As we await news on potential additional boundary reductions for existing monuments or changes to management plans, the League will continue to push for the protection of all our national monuments, including Giant Sequoia National Monument.
Let your members of Congress know that you support the Antiquities Act of 2018 (external link), and that you stand with the League to keep our monuments intact!
---
Join Our Campaign to Pass the Clean Water and Safe Parks Act
As the California campaign to support the passage of the state's Clean Water and Safe Parks Act, or Proposition 68, kicks into high gear, Save the Redwoods League is excited to share just how this bond measure will protect and restore redwoods, and enhance our beloved parks.
The Clean Water and Safe Parks Act is a $4 billion funding measure authored by Kevin de León (D-Los Angeles), President Pro Tempore of the California State Senate, and it will appear on the June 5, 2018, ballot as Proposition 68. The bond measure will help address some of California's most pressing water, parks, and natural resource needs. Since a dedicated funding source of this kind has been many years in the making, many of California's forests, rivers, parks, and playgrounds have been on a lifeline without the critical investments needed to make them resilient to a changing climate and ready for a growing population.
If approved by voters, Proposition 68 would enable the League to invest further in protecting redwood forests, caring for our existing redwood parks while improving access to them, and restoring forests so that they capture and store more carbon and improve water resources. Proposition 68 includes $20 million in funding that would directly support the protection and restoration of old-growth and second-growth coast redwood forests. This is a new source of funding prioritized by the California Legislature through discussions with the League. In addition, the funding measure includes investments supporting our work to enhance the visitor experience at the 100 redwood parks in California, including improved interpretive elements, enhanced access, and better trail networks.
Proposition 68 celebrates what is best about California, including our beautiful redwood forests. Stand with the League and join our campaign to support Proposition 68 today and learn how you can take action!
---
Funding Measure for Oakland's Redwood Parks on November Ballot
A measure that is crucial for protecting the popular redwood and other parks of East Bay Regional Park District in the San Francisco Bay Area is set to expire soon, and its extension will be on the November 2018 ballot.
Voters in Oakland, Berkeley, Richmond, Alameda, San Pablo, El Cerrito, Albany, Emeryville, and Piedmont originally passed Measure CC in 2004. The measure, which had 68 percent support, is a $12 per year parcel tax, which provides local funding for park infrastructure, maintenance, safety, and services. Each year, the Park District spends over $1.6 million on fire hazard reduction, much of it thanks to Measure CC.
The Park District's redwood parks, mere minutes from the San Francisco Bay Area's most densely populated cities, include Redwood Regional Park, Roberts Regional Recreation Area and Anthony Chabot Regional Park. (You can plan your trip to these magical places using our new trip planner, ExploreRedwoods.org).
The Measure CC renewal includes significant funding for potential joint projects with Save the Redwoods League, including forest restoration, trail and park access enhancement, and interpretation projects in the Park District's redwood parks.
Stay tuned to learn more about this important local funding measure that would support the League's partnership with the primary urban redwood park agency in California!
---
Thank You, Oregon Supporters!
We are happy to share a success story, made possible with the support of the League's members in Oregon. Starting in 2016, Oregon lawmakers and voters fought to protect more than 100,000 acres of forestland, including redwoods, from mineral mining. Due to an outpouring of support, the Trump administration has recently decided not to overturn the Southwest Oregon Mineral Withdrawal that protected the North Fork Smith and other watersheds. According to Senator Ron Wyden (D-OR), the public's participation in this effort allowed the protections to remain in place, preserving significant natural resources, including drinking water supplies and fisheries. Thank you, Oregon, for standing for the redwoods!
Paid for by Save the Redwoods League.