Photos by Max Forster
Capturing the grandeur of our coast redwood and giant sequoia forests is no easy task. Many of the League's most epic shots are courtesy of Max Forster, who, by our standards, is the ultimate redwoods enthusiast. Forster has been shooting nature photography for 10 years. His favorite subject: the coast redwood.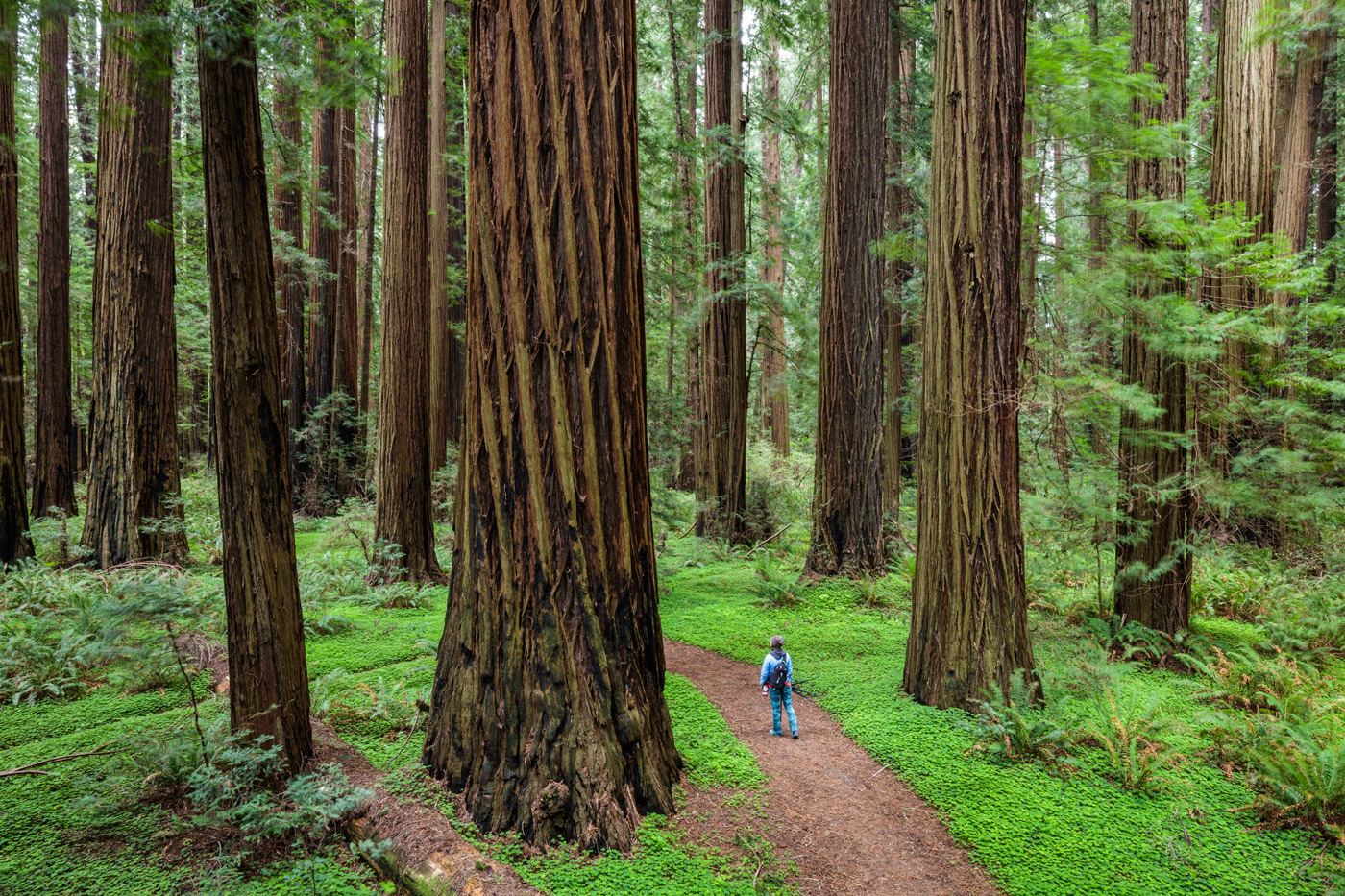 Forster's love for the forest started when he was a young boy growing up in a rural part of Rhode Island. "Backyards and front yards were completely forested," he says. These woods were his refuge. "Honestly, I had a pretty rough upbringing. My parents got divorced by the time I was five. My father passed away due to alcoholism by the time I was nine. As you can imagine, the home life was a little bit tough. There was a lot going on in the house, which, for a five-year-old, six-year-old, didn't make a whole lot of sense. So, I would spend a lot of time just escaping into the woods, into the forest, where the world did make sense for me."
His first encounter with California's giant forests happened at the age of 11 when his family took a trip to Sequoia National Park. "I think that's where my interest in big trees was sparked." Eventually, the giants beckoned him to relocate to California at the age of 21. He landed in the San Francisco Bay Area, where he realized he needed to find respite again in the forest.
"I very much subscribe to that Japanese concept of Shinrin-yoku, which means forest bathing," he says. "Living in a city-type of environment, technology drives most of our life. There's a need there for people to get away, disconnect, and reset and recharge by going into the forest. I was going up to the North Coast redwoods from the Bay Area almost every other weekend."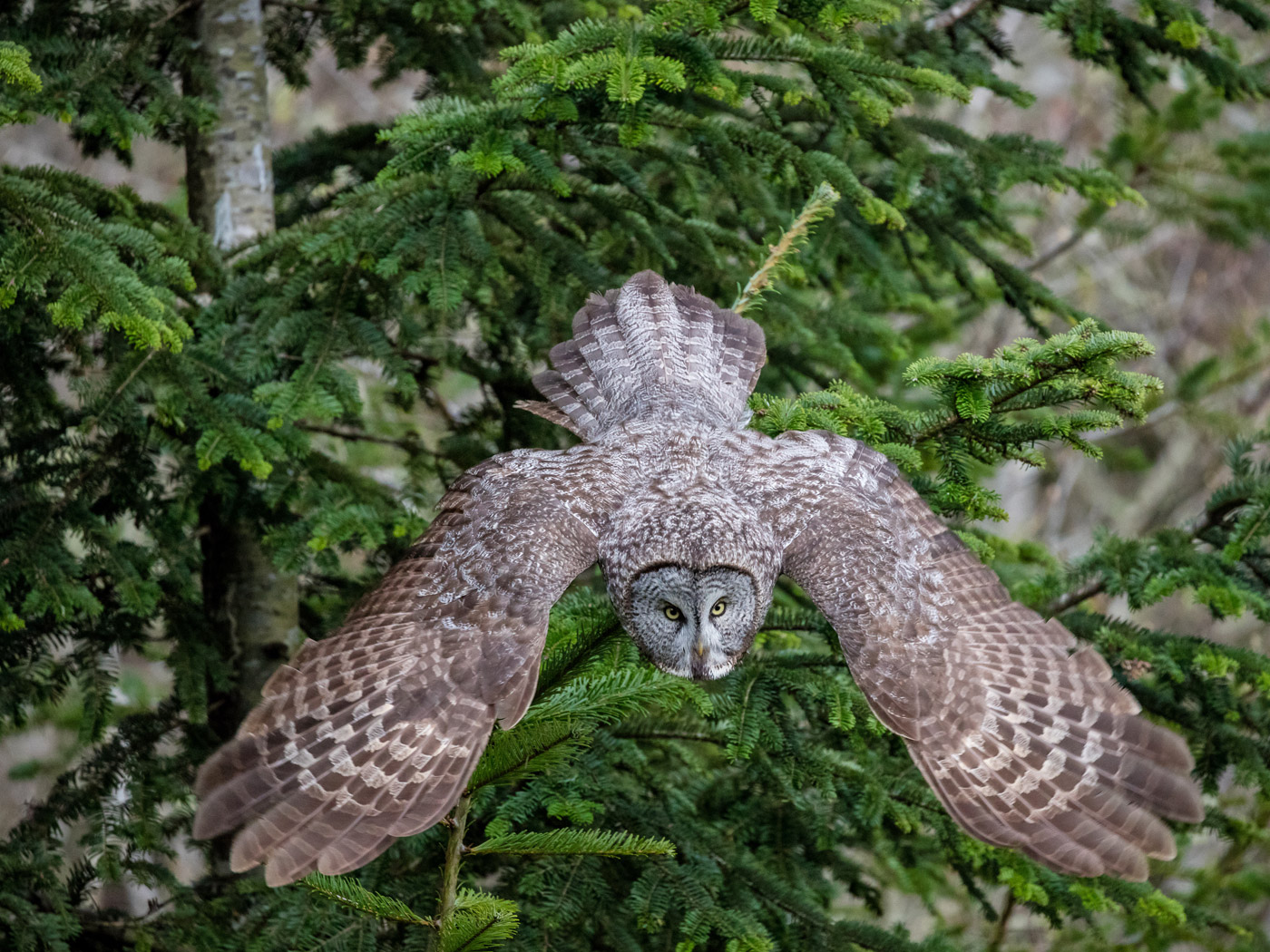 During these trips, he honed his photography skills, capturing the primeval beauty of the coast redwood forest, spending the most time shooting in Prairie Creek Redwoods State Park. "There's such diversity there, between being able to photograph down toward the coast, or all around Fern Canyon, where there are elks. You can get up on ridge tops and hilltops. There's a wide variety of environments to shoot in, with subtle changes and subtle differences."
After amassing a collection of images of the ancient forest, he decided to offer usage of them to Save the Redwoods League—a gift that has proven invaluable to the League's work. League president Sam Hodder says, "Max's images are unreal. The way he captures the scale and the beauty of the coast redwoods and giant sequoia elevates our mission and plays such a big role in how we inspire people to engage with our work in protecting these California treasures. We are deeply appreciative of his contributions to both Save the Redwoods League and our iconic forests."
For Forster, this was the least he could do for his beloved forest, which carried him through some tough times—an emotional breakup, and the passing of his mother in 2014. "After that, I decided to move up to [the North Coast] and be as close as possible to the redwoods. It was kind of existential crisis time. I wondered, 'Am I really living where I want to? Am I doing what I want to in life?' And the trees answered the call for me."
Recently, Forster has volunteered his time shooting for some of our biggest campaigns, including Alder Creek, where he captured the giant sequoia through the seasons. "The fact that the fifth-largest tree in the world is on that property sparked my interest, for sure, being a big tree enthusiast," Forster says. "There are a lot of other really superlative trees on that property as well. Because there's so much openness in the forest, you can really study, appreciate, and photograph the giant sequoia pretty easily there. So, I think this could end up being a pretty attractive property for other nature and landscape photographers to visit."
Forster's style is to capture immersive images that give the viewer a sense of being right there in the forest. "It's not just about the tree, it's also about the environment that surrounds the tree. When I can, I like to place a human in the photograph. I think it gives a sense of scale of the redwood trees, and a sense of being there."
Forster feels fortunate to be able to memorialize through photography the places that have been his sanctuaries. "It's been said a million times before, but it's like being in nature's cathedral in some of these groves. Being able to spend as much time as I have in these forests has been so restorative for my soul, my psyche, my emotional state; it got me to a much better place of peace."