Campaign exceeds goal, protecting incredible places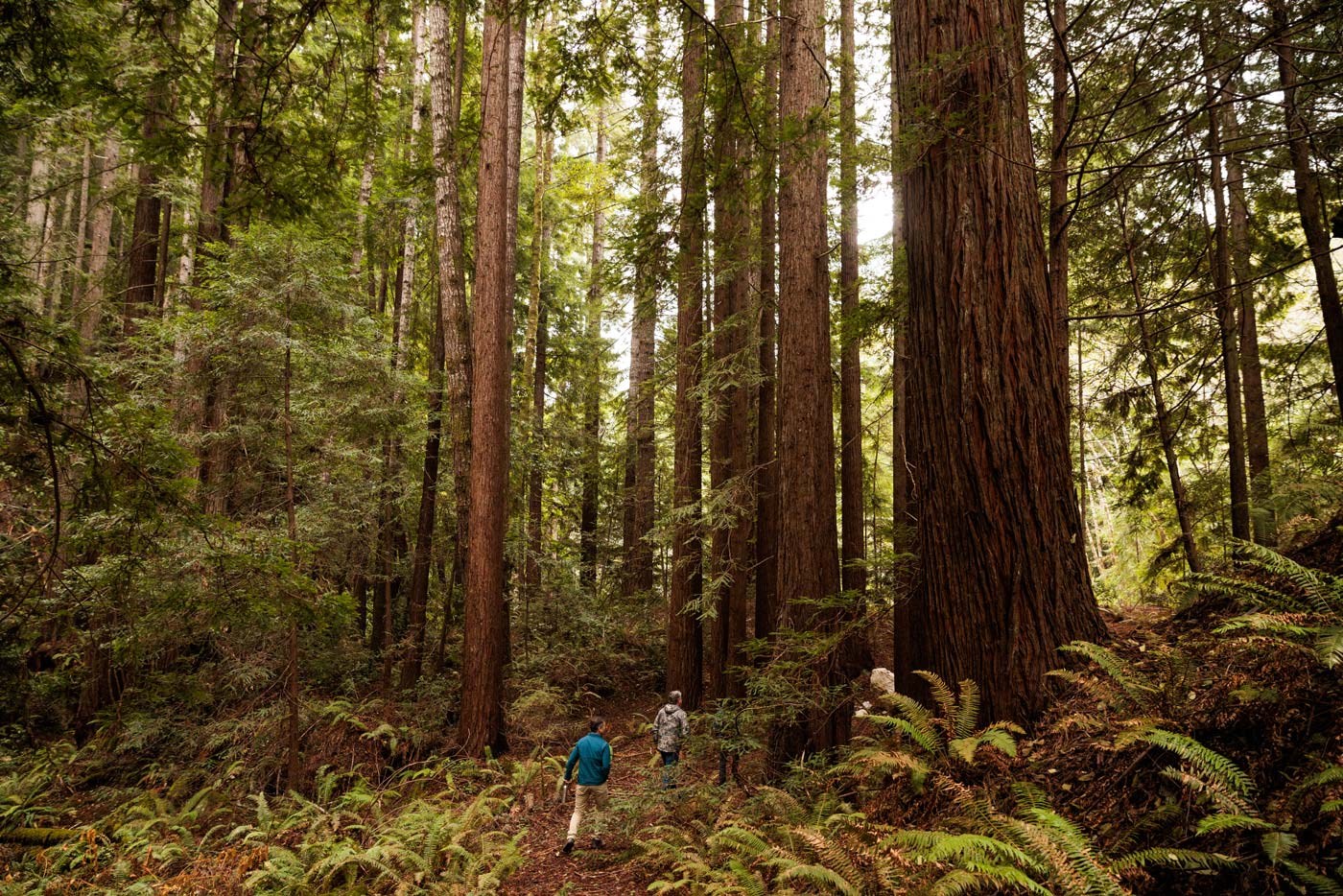 Save the Redwoods League back in 2017 announced an ambitious vision to not only protect the remaining prime coast redwood and giant sequoia forests, but also begin growing back what we have lost in the last century. Now, as we conclude Forever Forest: The Campaign for the Redwoods, we have two things to say to you, our supporters.
First: Wow!

And second: Thank you.
We set a goal of $120 million for this campaign to fund key initiatives that would lay the foundation for a new era of redwoods conservation. Even in the face of an unexpected global pandemic, unprecedented wildfires and climate change impacts, and some of the most divisive social and political times in America's history, we as a community drew strength, inspiration, and resilience from the redwoods we all love. Donors responded generously, ultimately giving more than $139 million!
With your support, we have truly changed the fate of the redwood forests. We protected incredible landscapes like Lost Coast Redwoods, Alder Creek, and Harold Richardson Redwoods Reserve. We launched Redwoods Rising, the most ambitious redwoods restoration project ever. We have also begun to address and mitigate years of fire suppression in the giant sequoia groves. And we've started creating new redwoods experiences for current and future generations, laying the groundwork for redwoods education that will inspire connection and a sense of stewardship in all who call California home. And so much more.
Our supporters treasure California's iconic redwoods, and they answered the call over and over to protect and restore threatened forests and make our parks accessible to all. It's through their unwavering commitment and generosity that the League has been going strong for 100 years‒and will do so for 100 more.
I encourage you to visit the Forever Forest section of our website to learn more.
While this is the end of our campaign, it is just the beginning of the next phase of redwoods conservation, where together we envision California's iconic coast redwood and giant sequoia forests restored to their former glory, welcoming all people to experience the beauty and power of the redwoods—forever.
This journey is off to a great start, and we hope you'll continue to walk with us.
This feature appears in the beautiful printed edition of Redwoods magazine, a showcase of redwoods conservation stories by leading scientists and writers, as well as breathtaking photos, and ways you can help the forest. Only a selection of these stories are available online.
Join our thousands of members today for only $25, and you'll get future editions of our Redwoods magazine.