Securing a bright future for one of Sonoma County's tallest redwoods—and its up-and-coming kin—at Russian River Redwoods
My mother always taught me that it was impolite to stare. So when I first come face to face with the Clar Tree on the Russian River Redwoods property, I'm at a loss. My every instinct says to gape in wide-eyed amazement at this gargantuan coast redwood, its massive trunk rising toward some distant vanishing point high above my head. Who could help but gawk at the bristly offshoots surrounding its base like an old-timer's bushy beard? Who wouldn't stare in wonderment at a tree that was likely alive back when Tiberius ruled the Roman Empire?
Meeting this ancient behemoth feels a bit like glimpsing a reclusive celebrity. Partly because the Clar Tree has been hidden away on privately owned timberland for decades, but also due to its status as the sole surviving member of the Silver Grove—a stand of massive old-growth redwoods that once dominated the Russian River floodplain, in the traditional lands of the Pomo people. Walking the Russian River Redwoods property near Guerneville, I can see the outlines of this original forest, marked by enormous moss-covered stumps that still bear the scars of 19th-century logging crews.
But the Silver Grove's story didn't end with the timber rush. From these ancient roots, the next generation of resilient redwoods sprang to life, restoring a lush forest that stretches from riverbank to ridgeline. These young but mighty redwoods now surround the 278-foot-tall Clar Tree, reaching eagerly skyward. For decades, the stillness in the forest has been the sound of thousands of recovering redwoods, holding their collective breath.
Now Save the Redwoods League has stepped forward to resolve this cliffhanger and begin writing a more hopeful chapter for this healing landscape. Alerted by Sonoma County officials, the League seized upon a narrow window of opportunity to purchase the Russian River Redwoods property, including a mile of scenic river frontage, the historic Clar Tree, and the surrounding forest. It's an acquisition that directly supports the League's centennial vision of restoring vibrancy and resilience to tracts of historically logged redwoods.
"This is a rare chance to put nearly 400 acres of redwood forest on the path to restoration in one of Northern California's most beloved recreation corridors," says Sam Hodder, president and CEO of Save the Redwoods League. "Many of the trees on this property have been growing for nearly a century and already have an impressive head start in their recovery. Within a single human lifetime, this redwood forest will begin to look like magnificent old growth once again."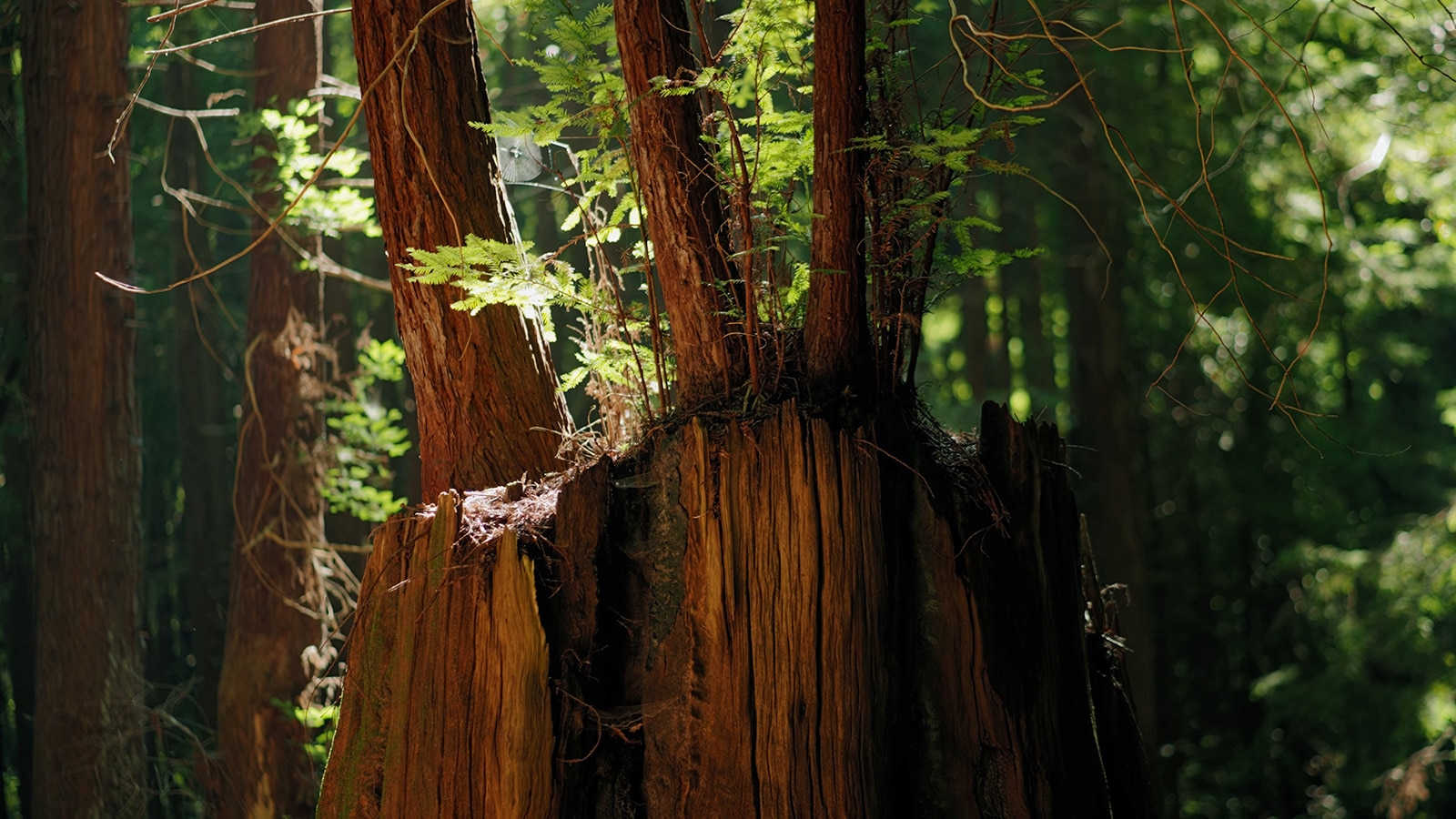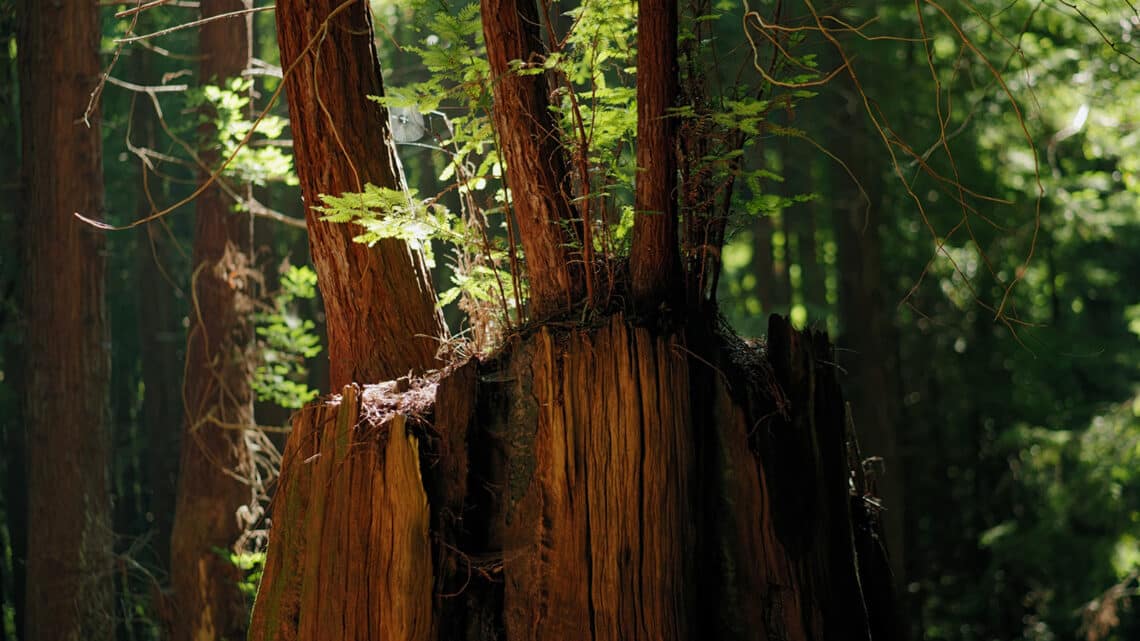 A DREAM COME TRUE
For the local community, permanent protection for the beloved Clar Tree is the realization of a long-held dream. Having advocated fiercely for this living treasure and its kin, many community members joined the League's stalwart supporters in donating to the $6.5 million Russian River Redwoods campaign—a fundraising effort that is ongoing. This heartfelt outpouring included a generous $500,000 challenge match from the Federated Indians of Graton Rancheria, which was met in four weeks. "The Russian River has always been a vital system for tribal people, upstream and downstream," says Greg Sarris, Federated Indians of Graton Rancheria tribal chairman. "As part of our mission of environmental stewardship, we are excited to help return this important habitat and our culturally significant land to uses that allow it to thrive."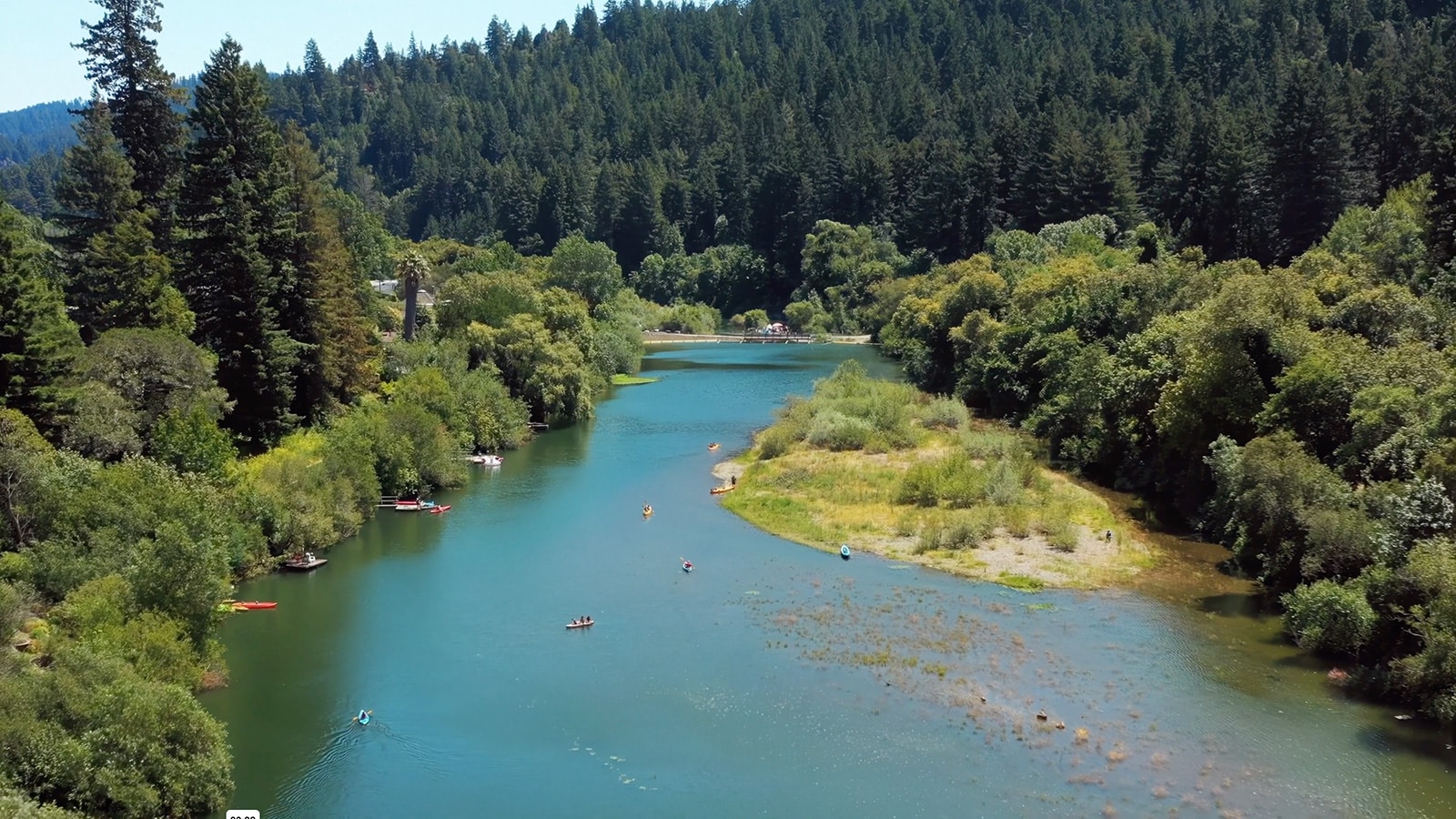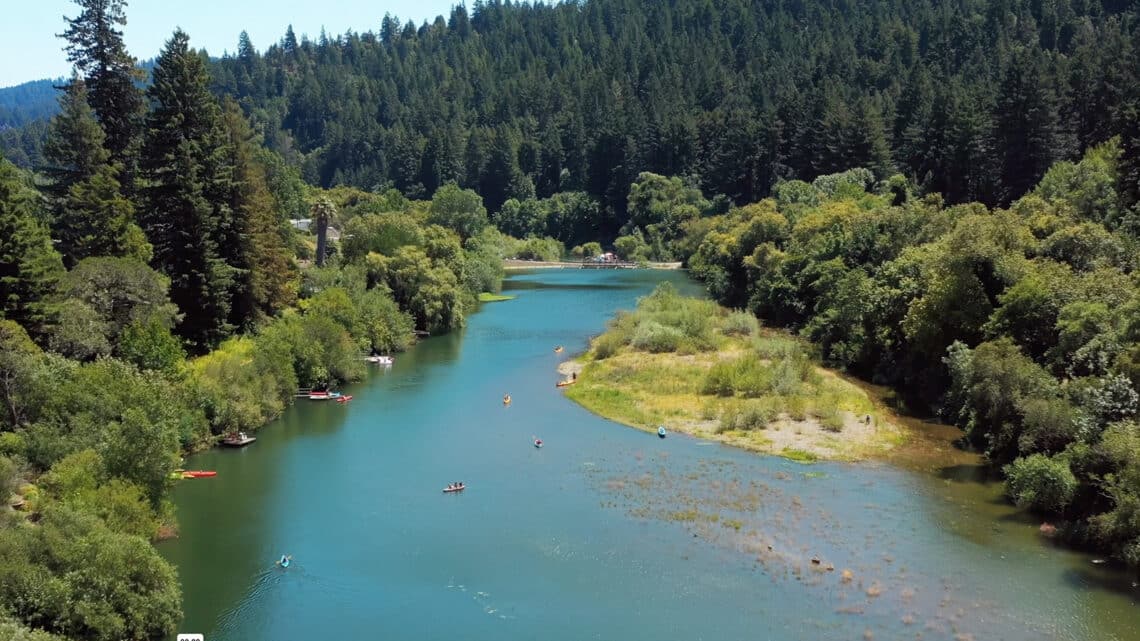 Permanent protection for this redwood ecosystem is indeed great news for wildlife in Sonoma County. The Russian River Redwoods property connects a swath of prime habitat that stretches through the old-growth redwoods of the Bohemian Grove to the Bohemia Ecological Preserve, a large private reserve of coastal prairie and woodlands stewarded by LandPaths. The resulting 4,000-acre wildlife corridor offers a home to bobcats, gray foxes, red tree voles, and imperiled northern spotted owls, which are known to nest near the Clar Tree. The story of these recovering redwoods is also deeply entwined with the revival of the river's coho and Chinook salmon and steelhead trout. With nearly a mile of Russian River frontage safeguarded, these ancient roots will continue to act as bulwarks against erosion and sedimentation, protecting this vital waterway for wildlife and outdoor recreation alike.
Looking ahead to this future, the League plans to transfer the property to Sonoma County for long-term stewardship, in partnership with and with funding from Sonoma County Agricultural Preservation and Open Space District. Future restoration work will focus on bringing back the natural biodiversity and fire resistance of the old-growth redwood forest that grew here for millennia. Restoration treatments will also accelerate tree growth and increase climate resilience. "Mature coast redwoods are capable of packing away aboveground carbon at an astonishing rate," says Hodder. "With proper stewardship, these recovering coast redwoods will reach critical carbon-storage capacity in the very near future."
Shifting Russian River Redwoods to county stewardship also will open up the possibility of public access to this magical riverside forest. Standing at the foot of the Clar Tree, I can envision kayakers pulling up at the riverbank or hikers strolling through the sun-dappled groves. I picture them reaching the base of this epic redwood and craning their necks upward for a glimpse of ancient history, alive and well. No matter what my mother might say, I hope they stare in slack-jawed wonder for as long as they wish. After everything the Clar Tree has overcome, this majestic colossus deserves to finally be seen.
This feature appears in the beautiful printed edition of Redwoods magazine, a showcase of redwoods conservation stories by leading scientists and writers, as well as breathtaking photos, and ways you can help the forest. Only a selection of these stories are available online.
Join our thousands of members today for only $25, and you'll get future editions of our Redwoods magazine.