Project to remove Klamath dams will revive fish, support tribes, and nourish the forest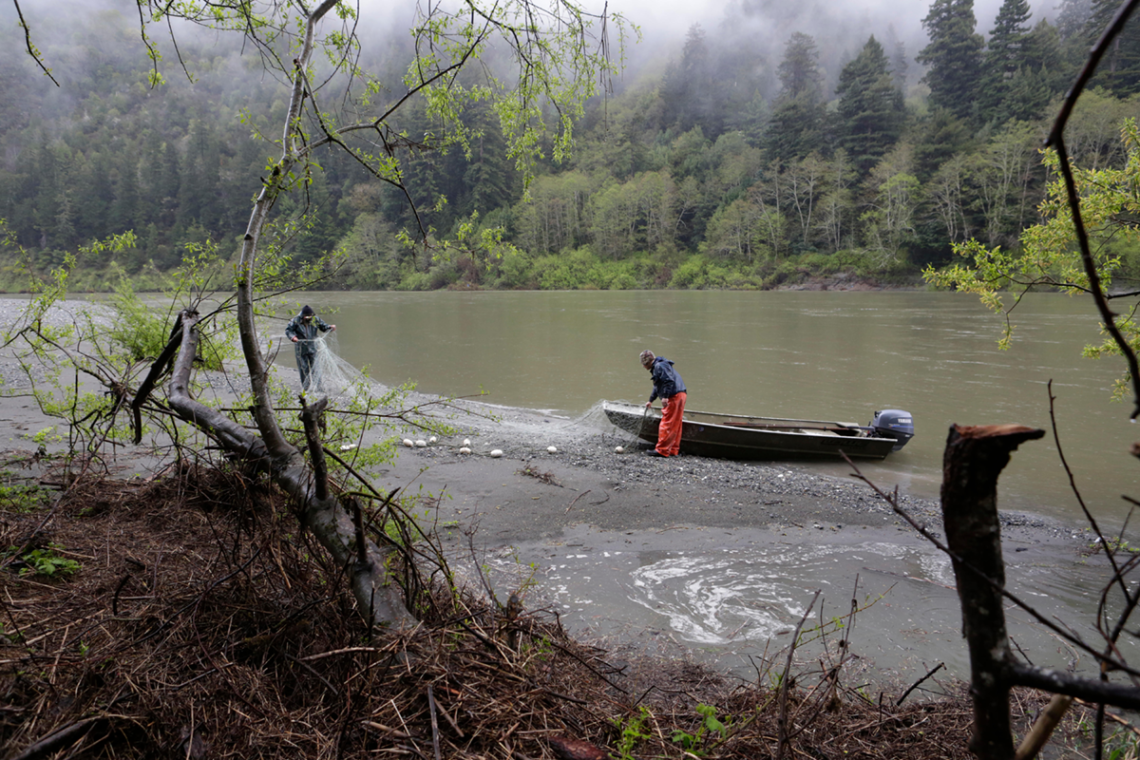 The Klamath is the second largest river in California, flowing 257 miles through Oregon and Northern California and emptying into the Pacific Ocean. There, it bisects the Yurok Reservation and Redwood National and State Parks, a World Heritage site that contains 45% of the planet's protected ancient coast redwood forests.
For thousands of years, the Klamath hosted an abundance of anadromous fish, including spring and fall Chinook salmon, coho salmon, steelhead, Pacific lamprey, and green sturgeon. Forest ecosystems and Indigenous tribes, including the Yurok, Karuk, Hoopa, and Klamath, have depended on this bounty for millennia.
But for decades, four dams on the river's main stem have barred fish and compromised water quality, threatening the survival of native fish, and the tribal culture and livelihood built around them. Now, the effort to remove the dams has reached a major milestone: The dam removal plan won final approval on Nov. 17, 2022, from the Federal Energy Regulatory Commission.
The order paves the way for enactment of a settlement agreement nearly 15 years in the making by California, Oregon, the Yurok and Karuk tribes, Berkshire Hathaway Energy-owned utility company PacifiCorp, fishing groups, and other stakeholders to carry out the ambitious plan to remove dams, and address fish populations, river health, and tribal communities and cultures. Dam removal is not only expected to improve fish runs above and below the dam sites, but also benefit redwood forests with the nutrients provided by salmon carcasses that animals have scattered on the ground.
Dam removal and river restoration is to start in summer 2023.
"Today's victory was well earned by the thousands of people who fought for clean water, healthy fisheries, and environmental justice for Klamath River communities," said Karuk Chairman Russell "Buster" Attebery.
"The Klamath salmon are coming home," said Yurok Chairman Joseph James. "The people have earned this victory and with it, we carry on our sacred duty to the fish that have sustained our people since the beginning of time."
Learn more about the project from the story in our Spring-Summer 2021 Redwoods magazine.