The Grand Canyon. Half Dome. Yellowstone. Niagara Falls. Carlsbad Caverns.
These are natural treasures that we as Americans have chosen to protect, steward, and share with all. Now we have the opportunity to add another one to the list, and we should embrace it.
Alder Creek Grove
High in California's Sierra Nevada, not far from Bakersfield, is Alder Creek Grove, a crown jewel of giant sequoia forests. The vast majority of this extraordinary grove is unprotected on private land. In fact, there is a 530-acre private property in the heart of the grove that contains hundreds of ancient giant sequoia, nearly 500 of which have diameters of six feet or larger including one that is thought to be the fifth-largest tree in the world. Alder Creek is the largest unprotected giant sequoia grove in the world. Save the Redwoods League has negotiated an opportunity to save it.
I've had the good fortune to explore the high mountain ridges, lush alpine gardens, and cold sierra streams of this incomparable landscape on several occasions, and I still don't quite believe it. Wandering through the forest along the winding mountain trails, looking up the cinnamon-colored walls of bark and trunk that stretched beyond my sight into the sky, I felt like I had walked through a wardrobe into another world – where time and physics operate on a different scale, where nature has been untethered to achieve its original balance and its most extreme grandeur.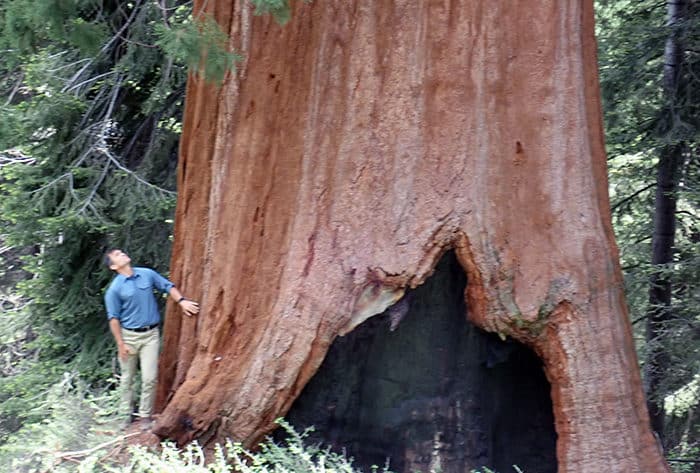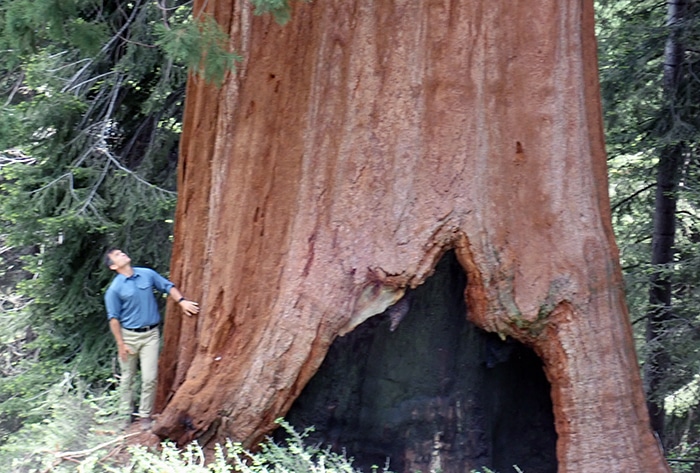 The beauty of this place is beyond words. Alder Creek Grove is a suspended, mountain bowl of lush, surreal vibrancy of deep greens, of flowers of all colors, of that deep blue sierra sky that makes monstrous silhouettes of the sequoia that surround you at every turn. But beyond the beauty and the sheer massive scale of the forest, there is a spiritual timelessness, a sacred power that is inescapable. To call it humbling and awe-inspiring is almost silly. Walking among these trees that have been growing since the earliest human civilizations changes your understanding of the world and your place in it. We have to save this place.
So now, Save the Redwoods League is rallying support to do exactly that. After years of discussions with the current owners, the Rouch family, we've signed an agreement to purchase this property and set it on a course toward inclusion in the surrounding Giant Sequoia National Monument. To make this happen, we need to raise the acquisition cost of $15.65 million by Dec. 31, 2019.
The need is urgent. If we don't buy this property, we don't know who will, or what they'll do with it.
Giant sequoia forests are one of the rarest forest ecosystems on the planet, encompassing merely 48,000 acres – an area smaller than Brooklyn. The trees are at great risk because their entire native population exists only in small, scattered groves in the Sierra. While known for their superior resistance to fire, disease, and insects, the changes we have introduced to their forest ecosystem in the past 150 years have introduced threats that the Giant Sequoia have never faced before. The natural fires that they are so uniquely adapted to have changed. The unnatural fires of today have grown hotter and more destructive, due to past forest management practices and climate change. For the first time, we are now seeing multiple instances of sequoia mortality as a result of catastrophic wildfire. Even without these extraordinary threats, every inch of this unique forest habitat is important. With these threats, it is a global imperative.
It is important to note that the movement to protect natural places we care about began during the Civil War when President Abraham Lincoln signed an act protecting Mariposa Grove of Giant Sequoias in Yosemite National Park.
In other words, the modern conservation movement began with the giant sequoia.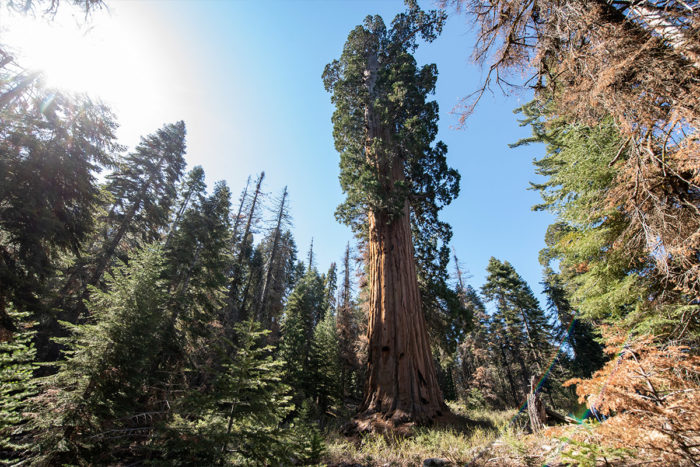 The staff, donors, and supporters of Save the Redwoods League share this reverence for these magnificent forests and have worked for 101 years to protect giant sequoia and coast redwoods. In pursuit of this goal, the League purchases private giant sequoia holdings whenever possible. When such acquisitions are complete, we typically transfer the properties to state or federal agencies for management and long-term protection. Most recently, we purchased the Red Hill property, a 160-acre tract on the South Fork of the Tule River that contains 110 old-growth giant sequoia, the second-largest unprotected grove.
And this property, the Alder Creek property, is the largest unprotected giant sequoia forest left to protect. It is the prize. In both size and conservation value, it is comparable to Yosemite's famous Mariposa Grove – the one that started it all. When we finalize this deal for Alder Creek, we'll honor that great legacy.
We've taken a big step in negotiating a purchase agreement, and now it is up to you. Help us secure this purchase for future generations to enjoy.
Learn more about the Alder Creek property and how you can help us ensure its permanent protection.