Redwoods — our coast redwoods and giant sequoia — are global treasures of extraordinary scale. Their forests have stood on this Earth for millennia, since long before humans evolved, bearing witness to time everlasting. To walk among them is to look upon the original face of nature and experience the incomparable majesty and beauty of the tallest and largest living things in the world. Yet these stately ancient giants might have been lost forever had it not been for the dedication and passion of Save the Redwoods League, our partners, and community members who over the last century have made efforts to protect these forests.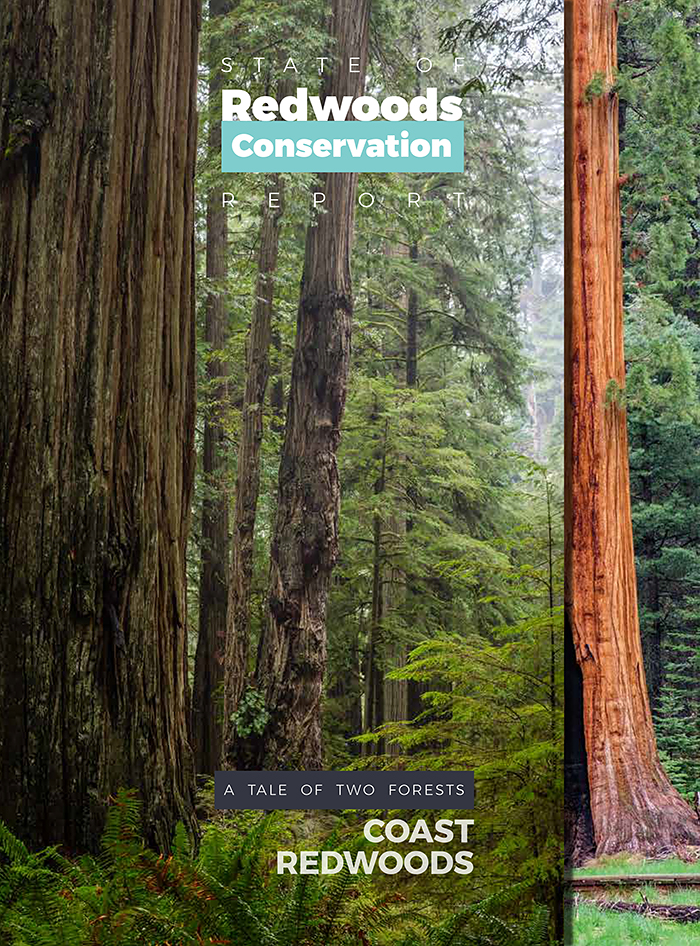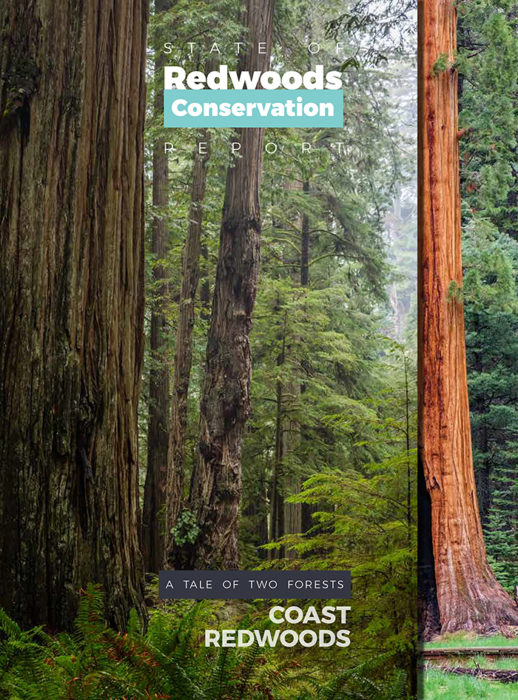 Marking a critical moment in the 100-year history of Save the Redwoods League and the future of redwood forest conservation, we are releasing two defining documents: our State of Redwoods Conservation Report and Centennial Vision for Redwoods Conservation. They are the result of bold, aspirational visioning, robust strategic planning by the Council and Board of Directors of Save the Redwoods League, and extensive scientific research conducted by the League's professional staff and partners.
This first-ever report on redwoods conservation provides a comprehensive and contemporary look at the health of the coast redwood and giant sequoia forests and is the basis from which the League has developed its vision for protecting the redwoods in the 21st century. From this analysis, we learned that our protection of the coast redwood and giant sequoia forests is just beginning.
Looking ahead, we have a story of hope and resilience to tell. Our first chapter, over the course of our first 100 years, recounts how we stopped the destruction of these superlative forests, saving treasured examples of the wild and ancient groves that once dominated California's coast and inland mountains. These hallowed lands of Humboldt Redwoods State Park, Redwood National and State Parks, Calaveras Big Trees State Park, and dozens of other ancient groves exist today because of the League, generous supporters, and dedicated conservationists of the last century.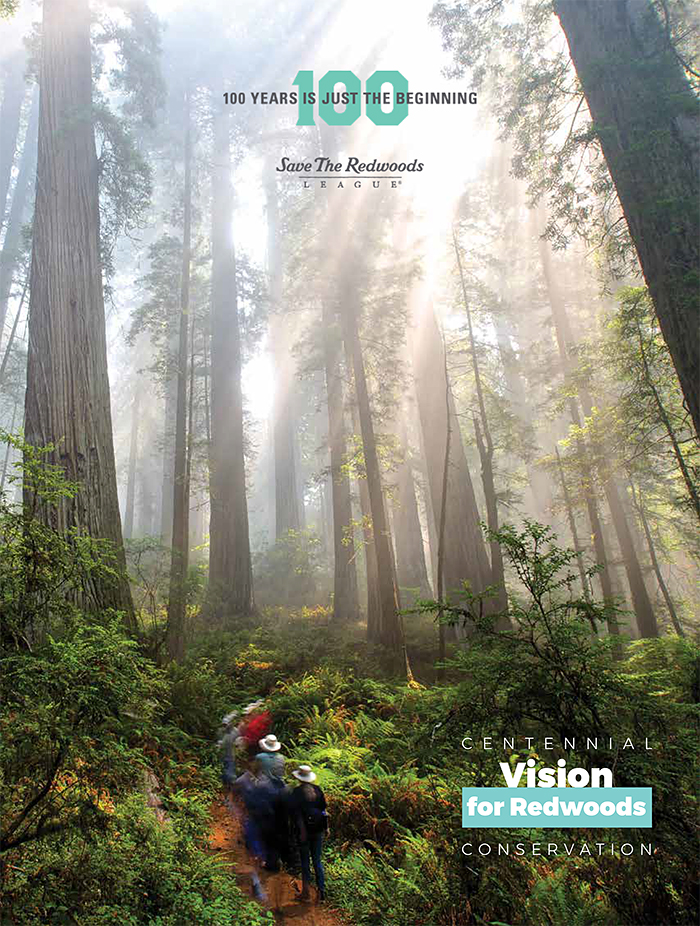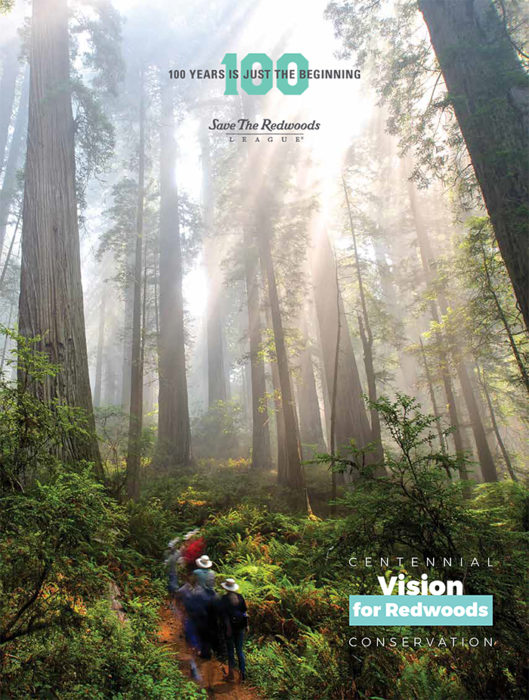 In 2018 — the League's Centennial year — we begin our second chapter, wherein we will safeguard these ancient groves and heal the young, recovering redwood forests that surround and sustain them. This defining moment in the League's history is about regenerating the forest that we have lost, about connecting forest habitats across a sea of healing redwood land, about capturing carbon at a rate up to three times faster than any other forest, and about restoring resilience into California's most iconic ecosystem.
Together with our supporters and partners, we will set in motion the regeneration of the ancient redwood range that will inspire future generations. We will renew our human connection to the natural world through the treasured gateways of our dedicated redwood parks. And with your help, we can take the first essential steps toward creating the ancient forests of tomorrow.
It is my pleasure to share the League's State of Redwoods Conservation Report and our Centennial Vision for Redwoods Conservation with you.
I hope you find these documents both informative and inspiring, and I invite you to join us in the months ahead when we come together for the many Centennial commemoration events throughout 2018. We have a lot to celebrate, from the extraordinary legacy of our past to the transformational opportunities of our future.