Holiday has deep roots around the world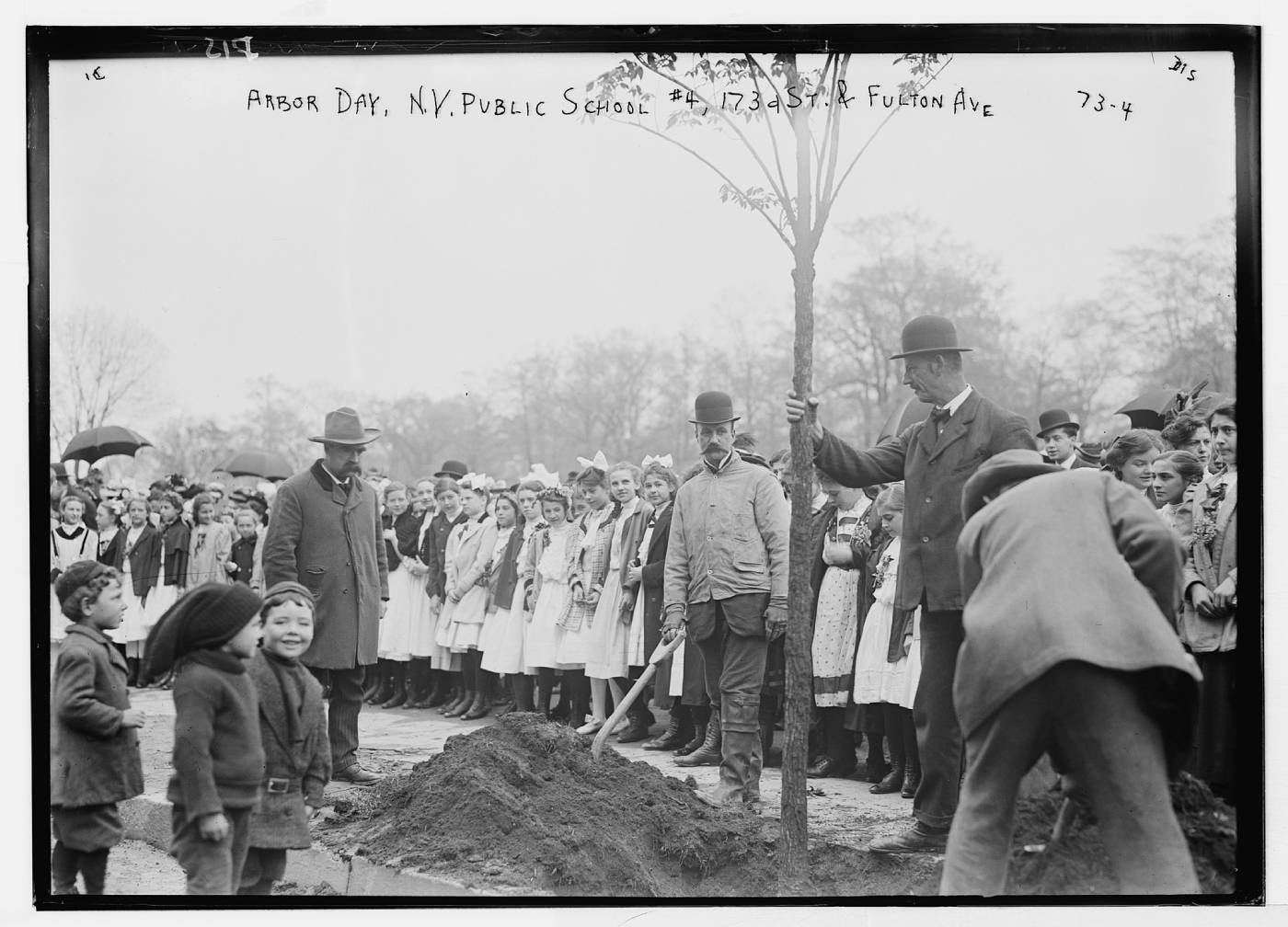 Ask the average person to define Arbor Day, and a likely response is, "It's something to do with trees." While Arbor Day isn't the most popular holiday in America, it's been celebrated in the nation since April 10, 1872, when about 1 million trees were planted in Nebraska. The idea stemmed from J. Sterling Morton, tree enthusiast and Nebraska newspaper editor. As Arbor Day Foundation explains, people moving to the state's plains missed living among trees, which they needed for fuel, lumber, shade, and erosion control. Celebrating the holiday by planting trees is a tradition that sprouted in 45 states and territories by 1920, especially in schools, the foundation says.
Today, tree lovers mark the day in all 50 states after President Richard Nixon issued a proclamation designating the last Friday of April 1970 as National Arbor Day. Dozens of countries celebrate similar holidays. This year in the United States, Arbor Day is on April 28. Arbor Day Foundation lists nearly 200 events nationwide such as tree plantings, tree care workshops, and festivals.
At Save the Redwoods League, we celebrate trees every day. Trees store carbon, clean water, control floods and erosion, support diverse plants and animals, and provide important places for education, recreation, inspiration, and cultural connections.
Planting redwoods
If you want to participate by planting redwoods, keep in mind that these trees need certain climatic conditions to thrive. Mature redwoods require a lot of space (coast redwoods can be up to 24 feet in diameter; giant sequoias up to 30 feet in diameter). Limbs of old redwoods can cause major damage to structures when they fall.
Whether you live within or outside of California, we recommend planting trees that are native to your area. Native plants are always preferable because they are adapted to an area's climatic and soil conditions. Within California, we also recommend choosing a tree that will fit your yard's space limitations as it matures. For more information, visit your local nursery.
If you're not setting down roots this year, you can spread the tree love by sending your loved one a special redwoods Arbor Day e-card and making a tribute gift in their honor.