Drought conditions are a key factor in high-severity wildfire
With California's drought expanding as we move into the hot summer months, the League reviewed maps of the giant sequoia and coast redwood ranges overlayed with the latest maps from the U.S. Drought Monitor. The result shows that the giant sequoia range is almost entirely within the area of Exceptional Drought, the highest category. Drought conditions are one of the key elements contributing to the unprecedented loss of giant sequoia in recent years due to high-severity fire.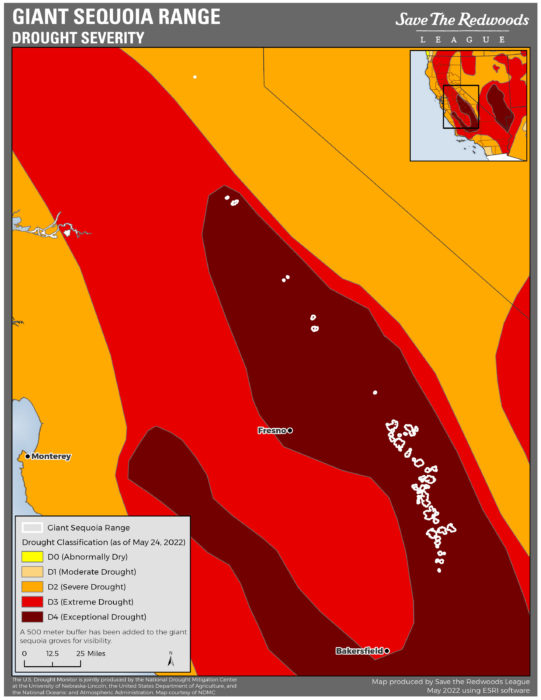 While the coast redwood range is not in the worst category of drought, the vast majority of the range is in Severe Drought.
This data was compiled and mapped by Sonia Morris, the League's GIS manager.