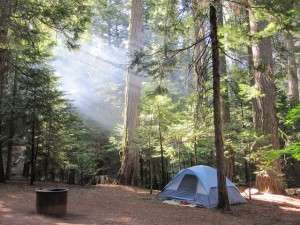 Has the government shutdown stymied your grand plans to visit a national park? While our beloved national parks and monuments are closed indefinitely, lots of other beautiful state parks and reserves are still open! Take this opportunity to explore a new place or return to a favorite local spot.
The League's Redwood Finder interactive map includes 43 magnificent parks, and you can find them by location or name. When you click on a park in the map, you'll get the inside scoop on the park's special features, trails, campgrounds – even the best restaurants nearby!
California State Parks has shared a neat list of parks you can visit, organized by proximity to a national park. For example, if you were planning on a trip to Yosemite, their list will tell you that no fewer than seven nearby parks will still welcome you with their own natural wonders—like Calaveras Big Trees State Park, home to the first giant sequoias beheld by awestruck settlers.
Hopefully the national parks will be open again soon, but in the meantime, you can still enjoy many of our nation's exquisite open spaces and wild places.
Let us know where you end up going!