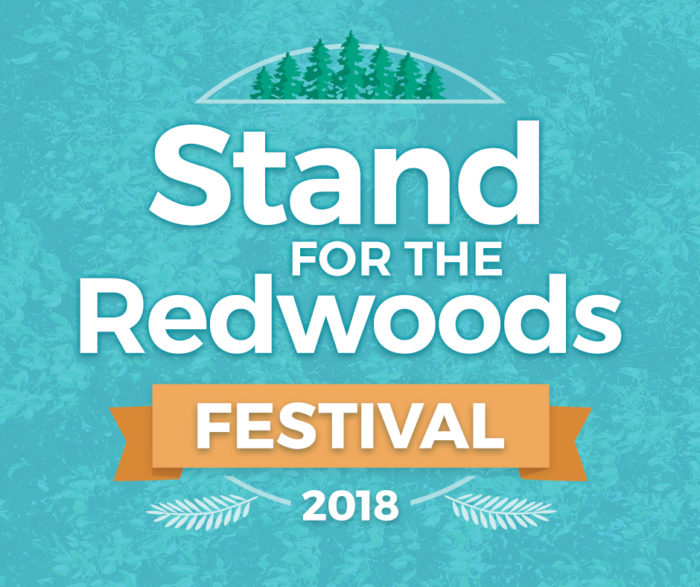 One hundred years may only be a blip on the geologic timeline — and a sliver of tree rings — for an ancient redwood, but for Save the Redwoods League, it's HUGE. This year marks a century of the League's work in not only protecting and restoring California's historic redwood forests (more than 200,000 acres safeguarded, and counting!), but also connecting millions of humans with the awesome beauty and ecological importance of coast redwoods and giant sequoia through enriching educational programs and unforgettable park experiences.
A century of service and wins calls for a year-long celebration of epic proportions. First up, a rollicking week of events for the people who've made all of the wins possible: the League members, the scientists, the volunteers and the parks visitors who've come face to face with giants and walked away inspired. And for those who've just been waiting for their moment to join the movement, now's the time. The League invites all to stand (or dance!) for the redwoods — and have a grand time doing it.
The League's Centennial Celebration Week kicks off on October 7 at the glorious southern gateway to California's Redwood National and State Parks, with the Stand for the Redwoods Festival in Humboldt County. In addition to the 100th anniversary celebration of Save the Redwoods League, this free family-friendly fête honors Redwood National Park's 50th anniversary and the communities who have worked to protect these forests over the years. There will be a vibrant parade of dancing redwoods and other forest creatures, a beer and wine garden, food trucks, booths from many of the League's partners, and live musical performances: retro funk/soul band Monophonics; bluesy rock quartet Marty O'Reilly and the Old Soul Orchestra; conscious roots songstress Saritah. The first 100 people to visit the League's booth at the festival will receive a free commemorative tote bag.
The festivities continue throughout the week in the Bay Area and beyond:
The exclamation point to this eventful week? The Stand for the Redwoods Festival at Yerba Buena Gardens in San Francisco. Gracing the stage: spiritual hip-hop/folk artist Nahko; funky blues/soul act Ron Artis II & The Truth, featuring the Saeeda Wright Gospel Singers; soulful and virtuosic singer Saeeda Wright; eclectic brass band Jazz Mafia's Heaviest Feather.
Rallying together to celebrate and appreciate the redwoods is a truly powerful way to help preserve ancient forests for generations to come. Enjoy these spirited events, and look forward to others to be announced throughout this year and next. It's been a whirlwind hundred years for Save the Redwoods League. Here's to a hundred (thousand) more.