Post your photos on iNaturalist and help track climate change
Redwoods enthusiasts can't take enough photos of the charismatic giants and the plants and creatures that inhabit these forests, from humongous, yellow banana slugs to majestic Columbian black-tailed deer to showy red larkspur flowers, to name a few.
Your photos of the coast redwood and giant sequoia forest and its inhabitants can be more than fond memories – they can provide valuable information to scientists researching biodiversity. All you need is the free iNaturalist app on your mobile device.
iNaturalist helps you identify plants and animals with visually similar suggestions and verification by contributors. The app connects more than a million scientists and naturalists who can help you learn more about nature. By recording and sharing your observations, you'll create research-quality data for scientists working to better understand and protect nature.
Participants helped document more than 100 species of plants and animals at Mount Tamalpais State Park during a June 16, 2023, BioBlitz, a community-science effort to record as many species as possible during a specified time period. The June 16 BioBlitz was the first at the park for California State Parks Week, a new annual event that celebrates the amazing diversity of California's State Park System and the people who visit and help protect these iconic places. Mount Tam, as locals call it, is just north of San Francisco's Golden Gate Bridge, a wonderland of coast redwood forests, deep canyons, oak woodlands, grasslands, and chaparral. The park's varied topography and soils support a whopping 750 plant species.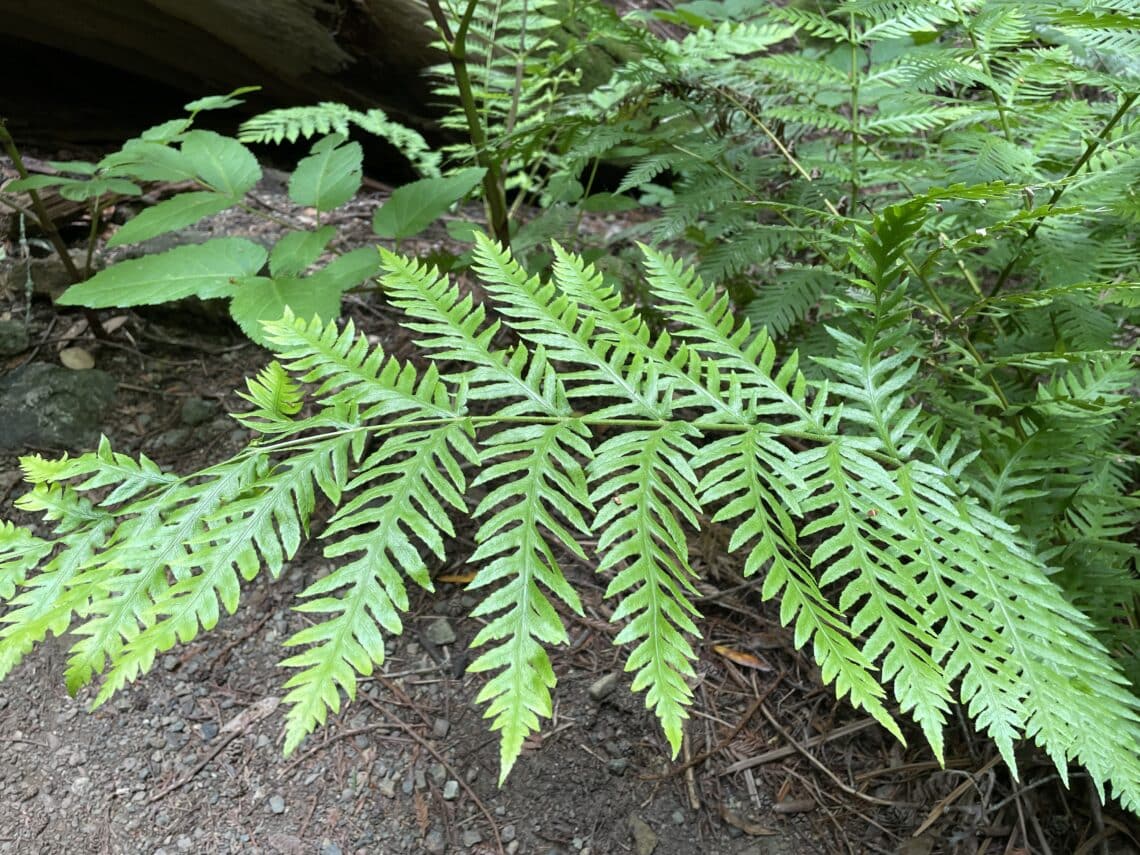 "We do have some endemic plants here on Mount Tamalpais," meaning the plants only grow in the area, said Hillary Colyer, state park interpreter at Mount Tam. "They have specific conditions they need, and it is good to keep an eye on whether climate change is affecting their growth." Examples of the endemics are the Mount Tamalpais manzanita and the Marin manzanita.
Birders can find more than 150 bird species on Mount Tam as well. Gray foxes, bobcats, and coyotes are often observed too.
BioBlitzes can track things like climate change and the effects of it, said Bill Miller, environmental scientist with the Bay Area District of California State Parks. "BioBlitzes can track whether we're seeing more or less biodiversity over the years. They can check the spread of invasive species or the expansion of ranges of birds or the movement of different species, like whether bears are coming back to Marin County or any other place. So these BioBlitzes have the consistency factor to them that can help out."
Colyer said she hopes the BioBlitz will be a regular feature of California State Parks Week. Mark your calendar for the next BioBlitz and intro to iNaturalist on Sept. 23, 2023, by the Friends of Mt. Tam. The park also participates in the BioBlitz in the annual City Nature Challenge each April.