Must-see redwoods deliver mood-enhancing beauty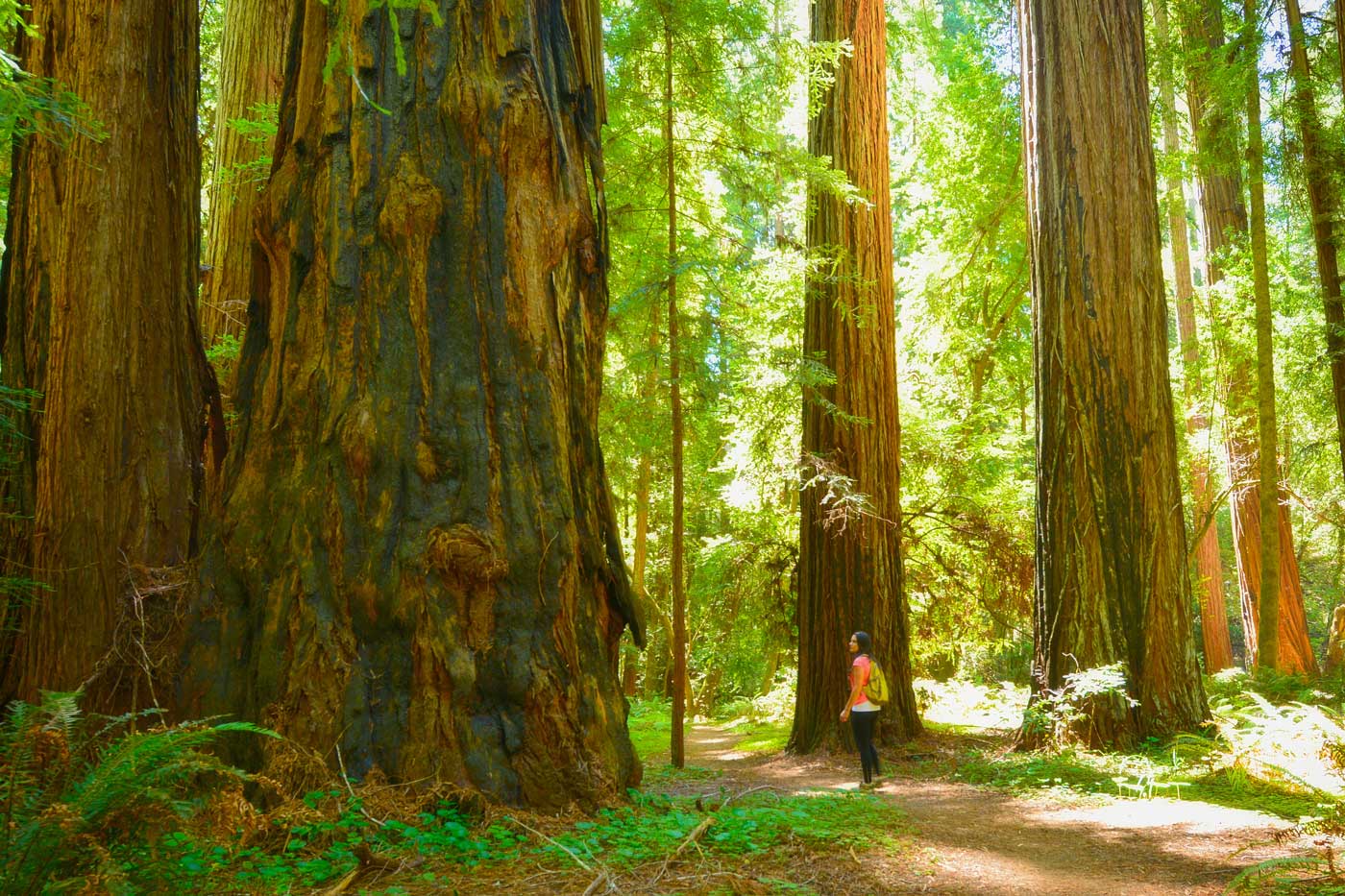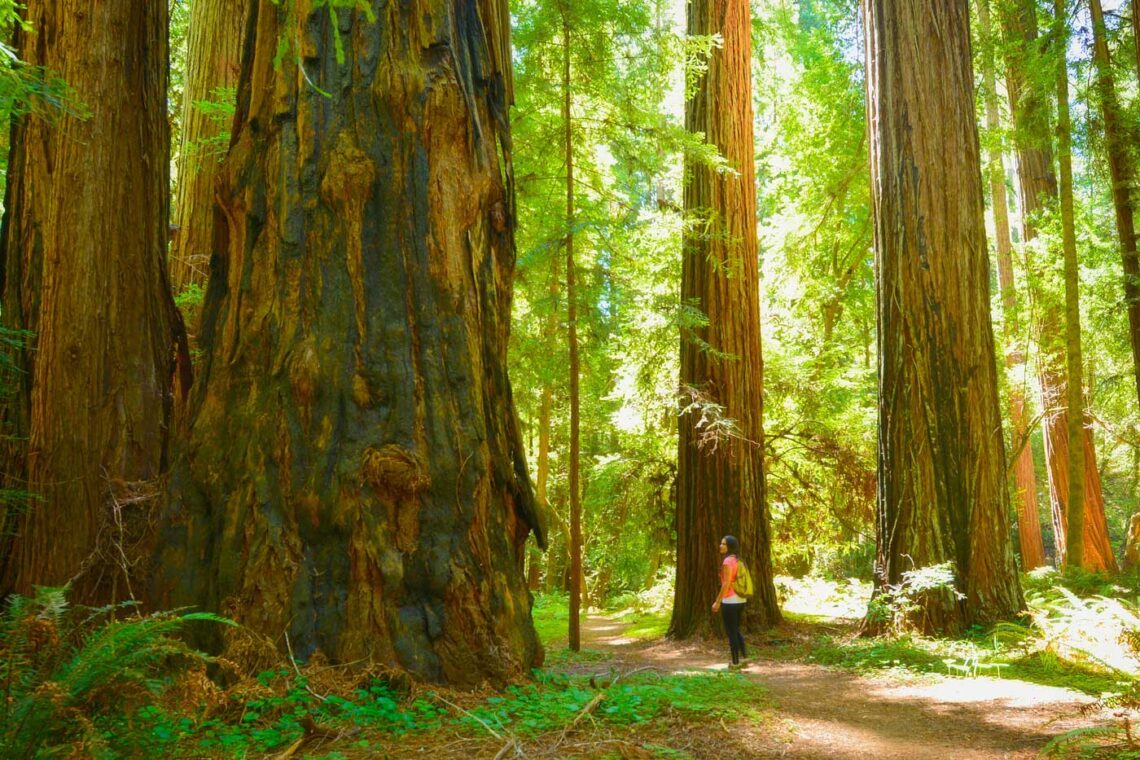 You don't need to be 420-friendly to emerge from Mendocino County's forests with a huge grin on your face. Though it's known as one of the world's best cannabis-growing regions, this rugged swath of Northern California is also famous for spectacular stands of coast redwoods that hypnotize visitors with their pinch-me-I'm-dreaming beauty.
These remaining old-growth giants give the groves in neighboring Humboldt County a run for their money, plus they're a more doable three-hour drive from the San Francisco Bay Area. Add in nearby beachcombing, wine tasting, and sightseeing in coastal hamlets, and you've got a recipe for an incredible weekend getaway.
Peoples such as the Pomo and Yuki thrived along Mendocino's windswept coast and sunny inland valleys before Russian fur trappers and Spanish colonists arrived in the 1800s. The California Gold Rush turned the county's redwood forests into a timber treasure trove, with loggers scouring the hillsides for lumber to build San Francisco. Thankfully, early conservation groups such as Save the Redwoods League were able to spare some ancient groves of majestic redwoods, while also restoring second-growth forests to grandeur. Spending time among these trees—whether that's hiking a fern-lined canyon, camping beneath the shady canopy, or communing with a single ancient redwood—is the finest green elixir Mendocino County has to offer.
Here are our top 10 picks for Mendocino County: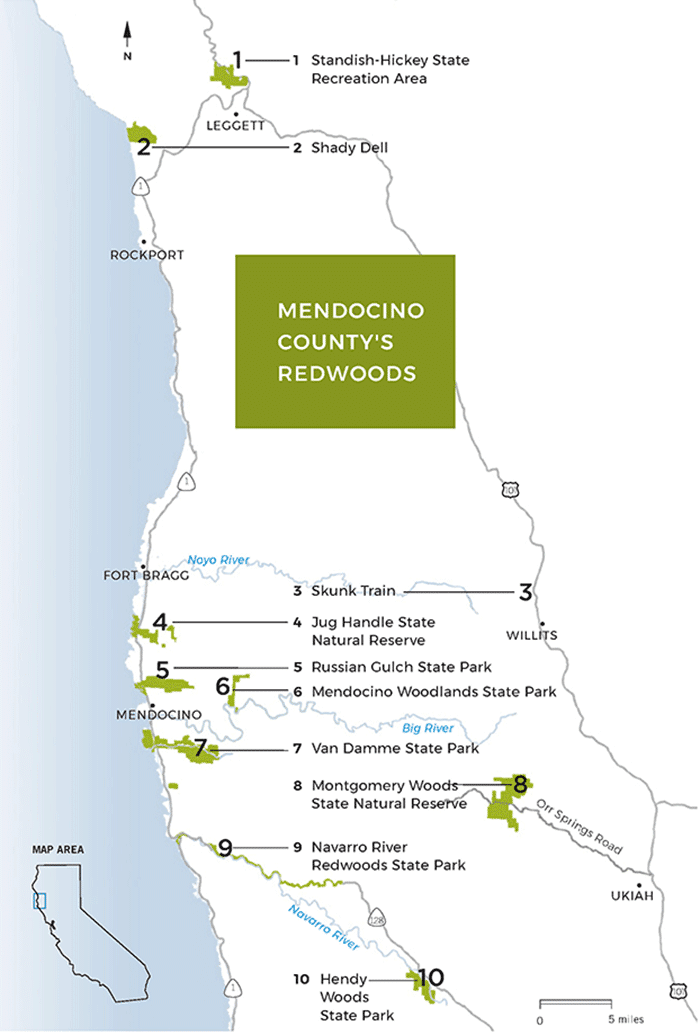 Map of Mendocino County redwood parks
---
Standish-Hickey State Recreation Area
#1 on map
This inland recreation area is the gateway to the world-famous north coast redwoods. But don't head north just yet: Ten miles of trails beckon hikers to explore sun-warmed swimming holes along the Eel River and scenic stands of second- and old-growth redwoods, including a 1,200-year-old behemoth named for Mayflower captain Miles Standish.
---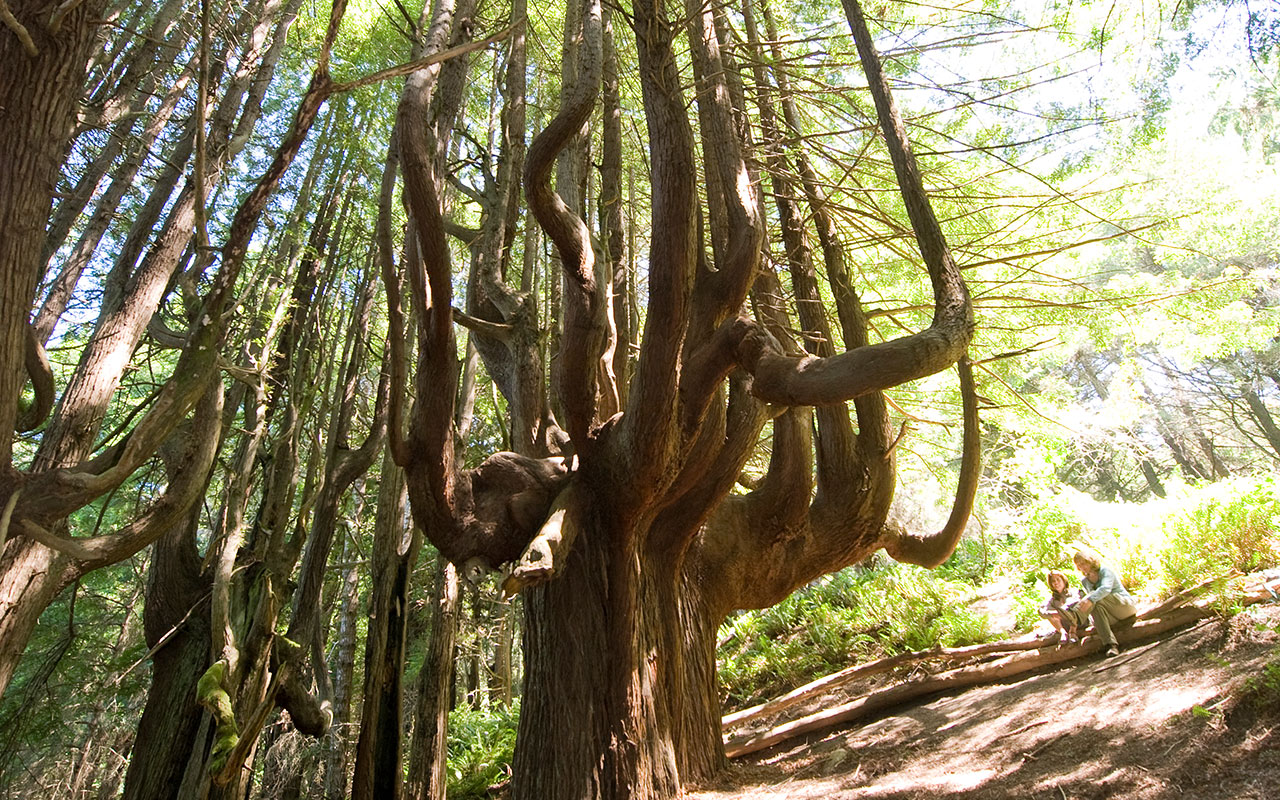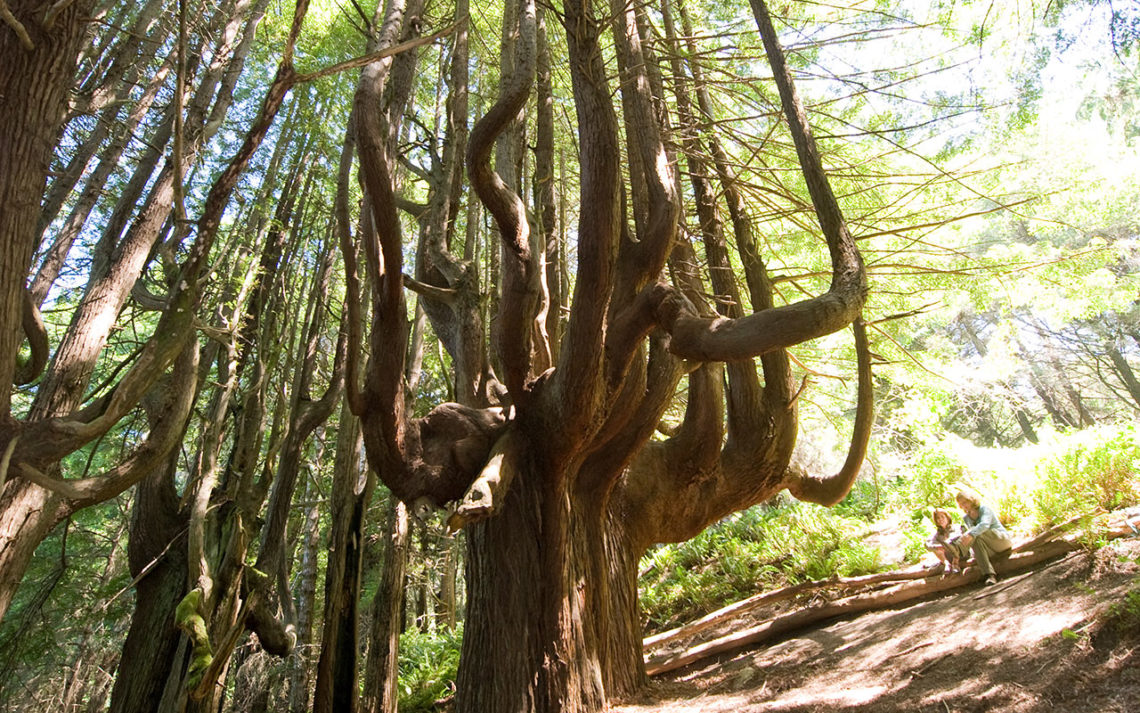 #2 on map
Two words for you: candelabra trees. Coastal winds and salty air shaped the branches of these bizarre-but-beautiful redwoods, sending them skyward like living candles. It's a wild, 4×4-recommended drive to the trailhead, but only a 10-minute hike along the Peter Douglas Trail to reach the twisted trees—with the option to push a couple miles farther to the southern tip of the famous Lost Coast Trail. Save the Redwoods continues to restore this property, which it purchased and protected in 2011.
---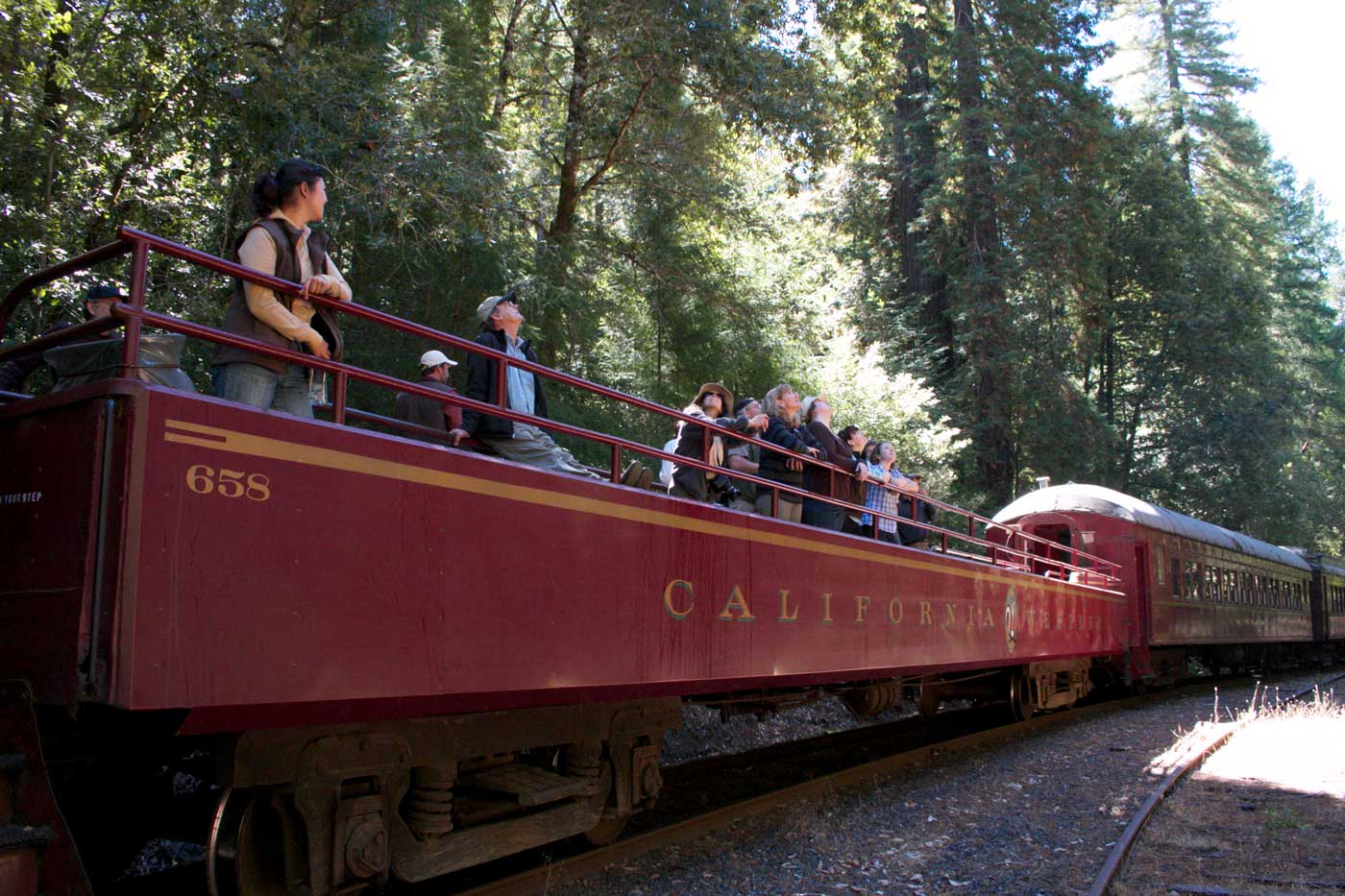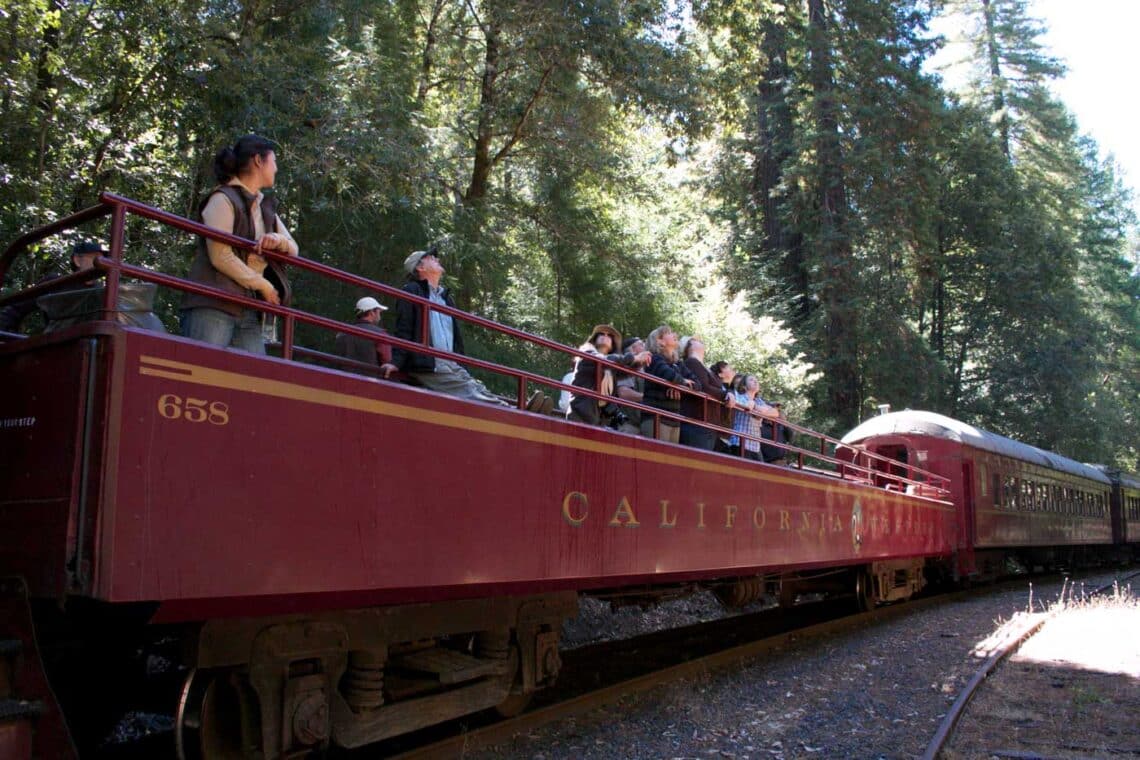 Mendocino Railway's Skunk Train
#3 on map
Some of Mendocino's most impressive ancient redwoods line the steep Noyo River Canyon—and the best way to see them is to ride the historical Skunk Train. Diesel engines depart from the town of Willits for the two-hour Wolf Tree Turn excursion, climbing to the railway's highest point before descending into the river canyon for photo-worthy redwood views and some quality time with the mighty Wolf Tree.
---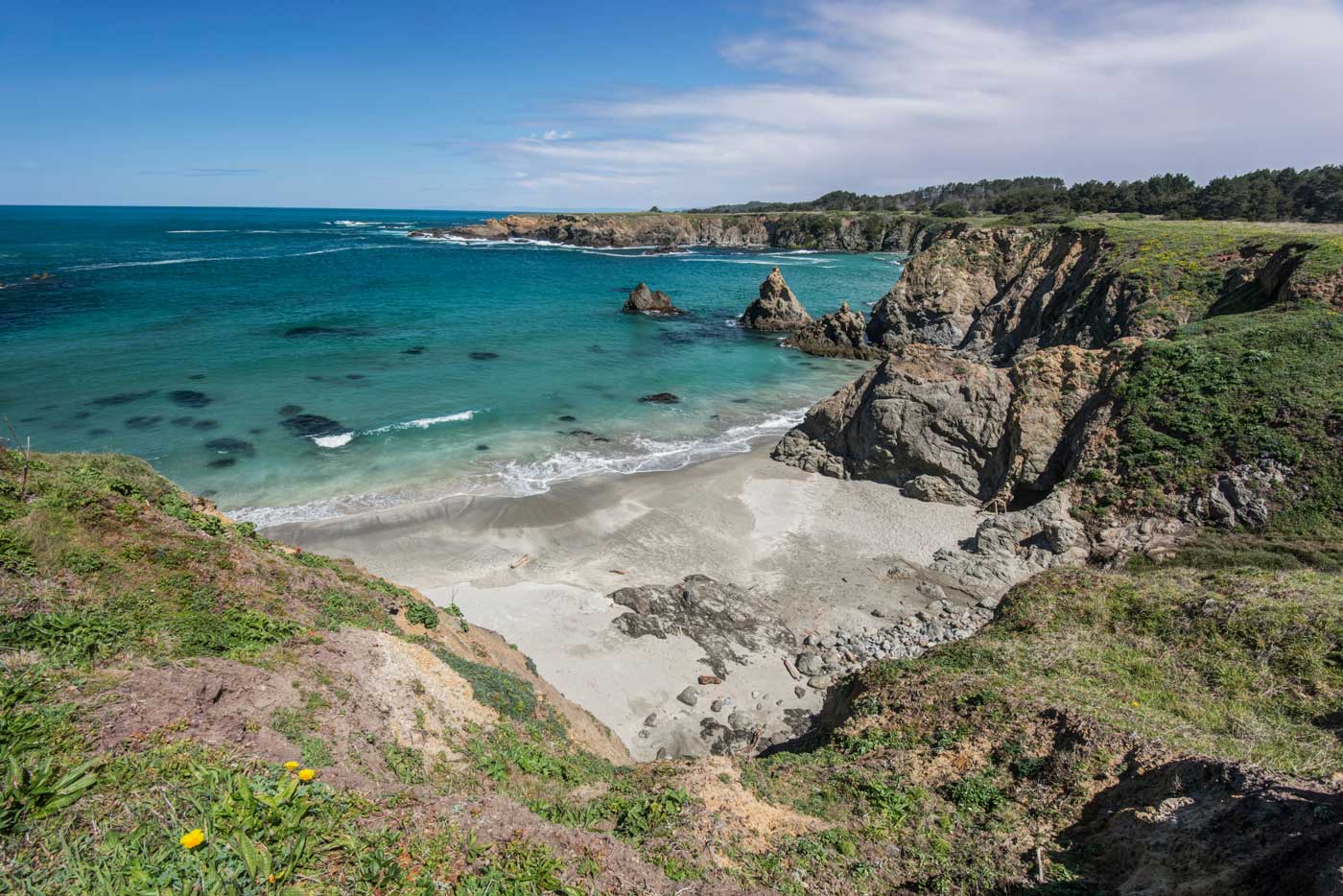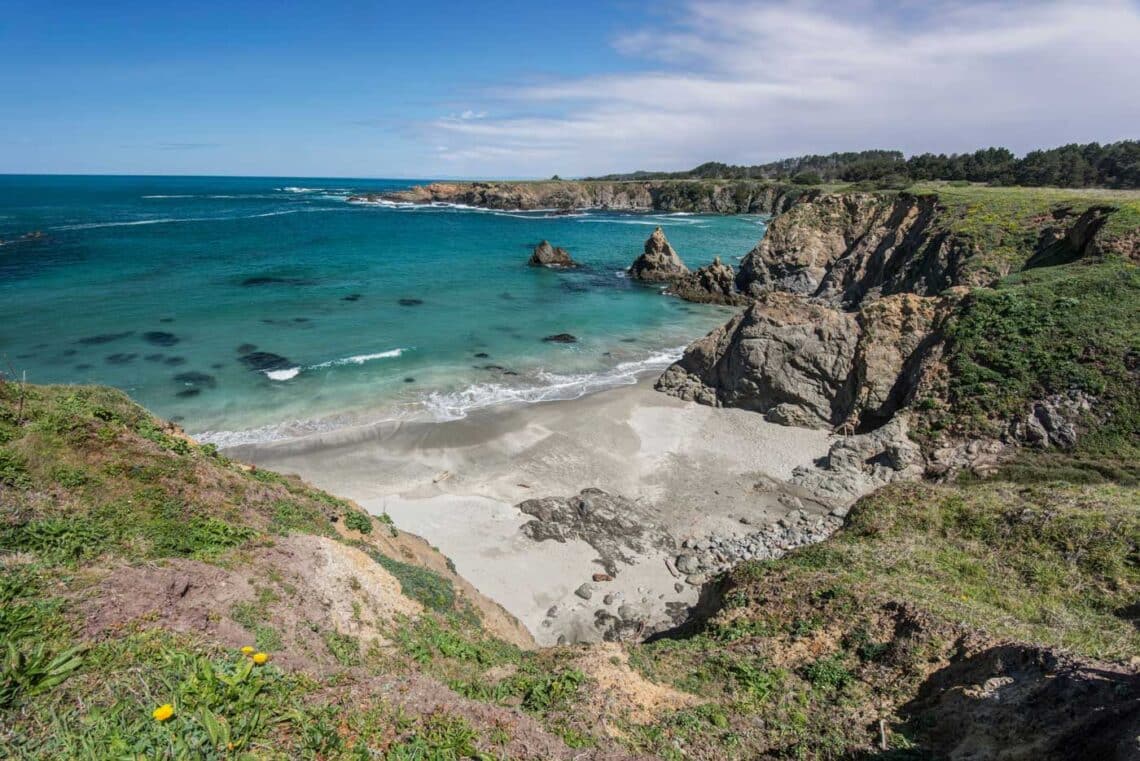 Jug Handle State Natural Reserve 
#4 on map
If you want to understand redwoods within the context of Mendocino County's dramatic coastal geology, this is the place. The reserve's 2.5-mile Ecological Staircase Trail leads visitors through three distinct wave-cut terraces, traveling from windswept bluffs, through stands of coast redwoods, and up to a pygmy forest.
---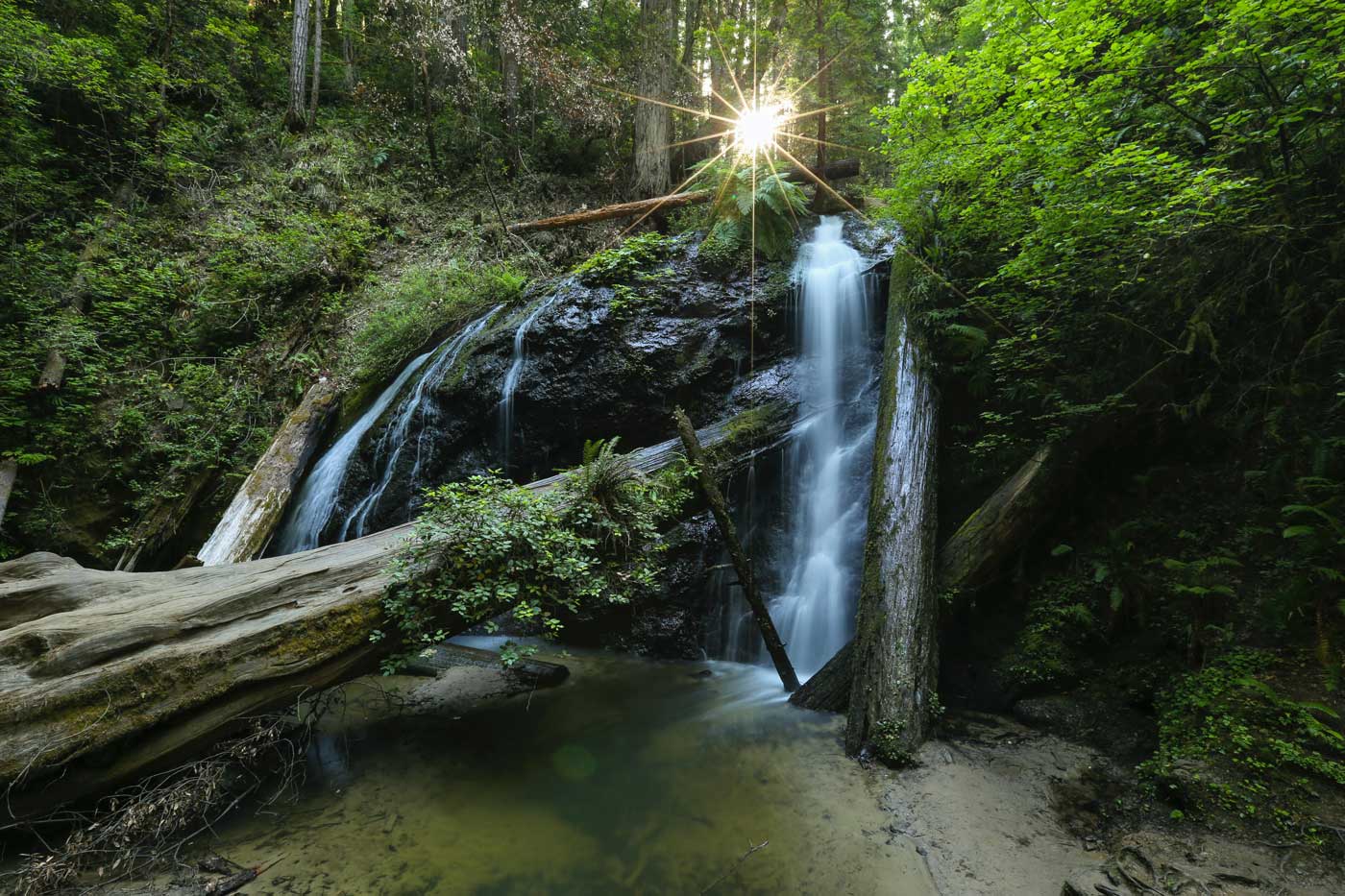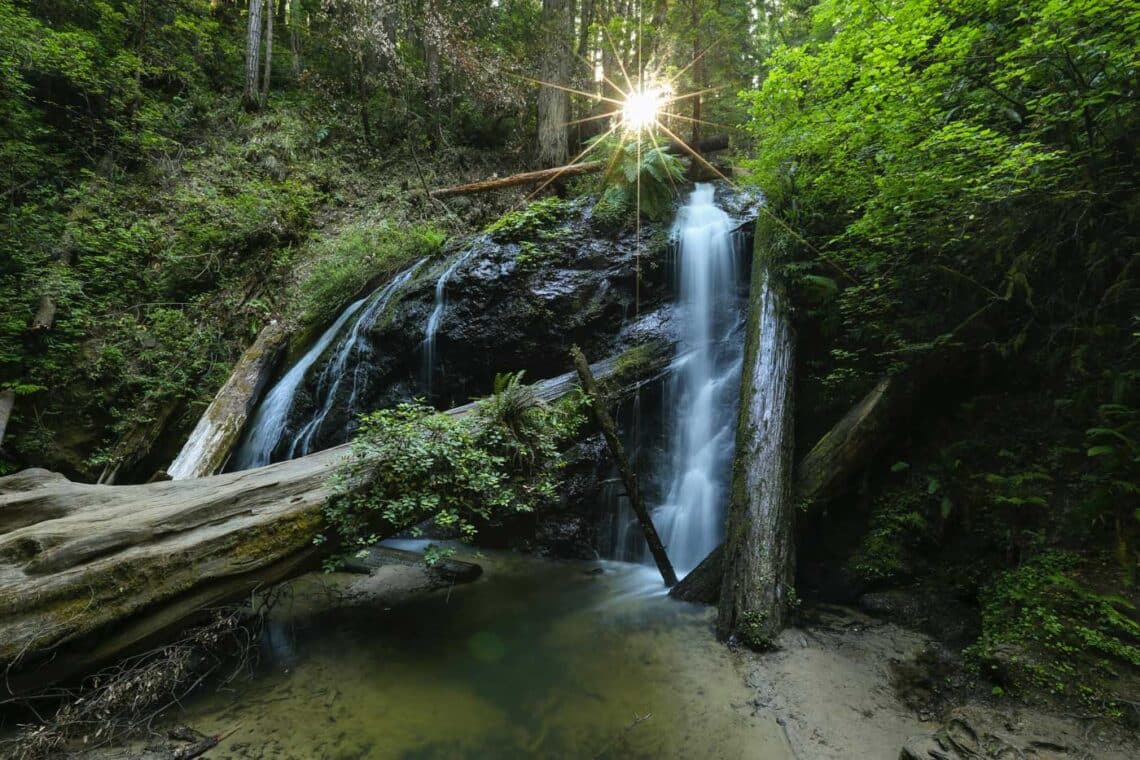 Russian Gulch State Park 
#5 on map
Visitors flock to Russian Gulch's dramatic Devil's Punchbowl, a collapsed sea tunnel pounded by roiling waves, but peace seekers may prefer the park's 36-foot waterfall, which cascades gently down amidst green ferns and soaring redwoods. It's a 3-mile hike to reach the falls along the Fern Canyon and Falls Loop trails, with a canopy of redwoods kindly shading your path.
---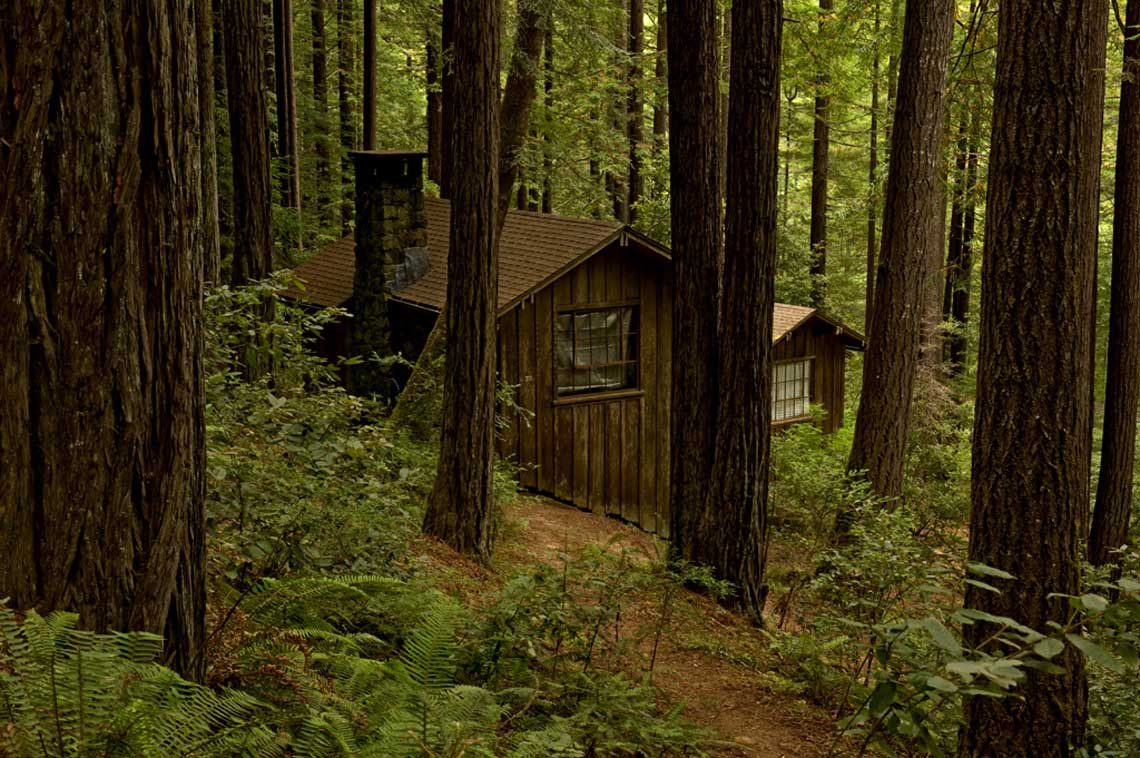 Mendocino Woodlands State Park 
#6 on map
Group camping doesn't get much better than this park's rustic stone-and-redwood cabins, built in the 1930s by Works Progress Administration and Civilian Conservation Corps work crews and now part of a National Historic Landmark. Even if you can't snag an overnight amid the trees, the park is open for day use, with trails leading to forested swimming holes and a surviving old-growth redwood evocatively named … Big Tree.
---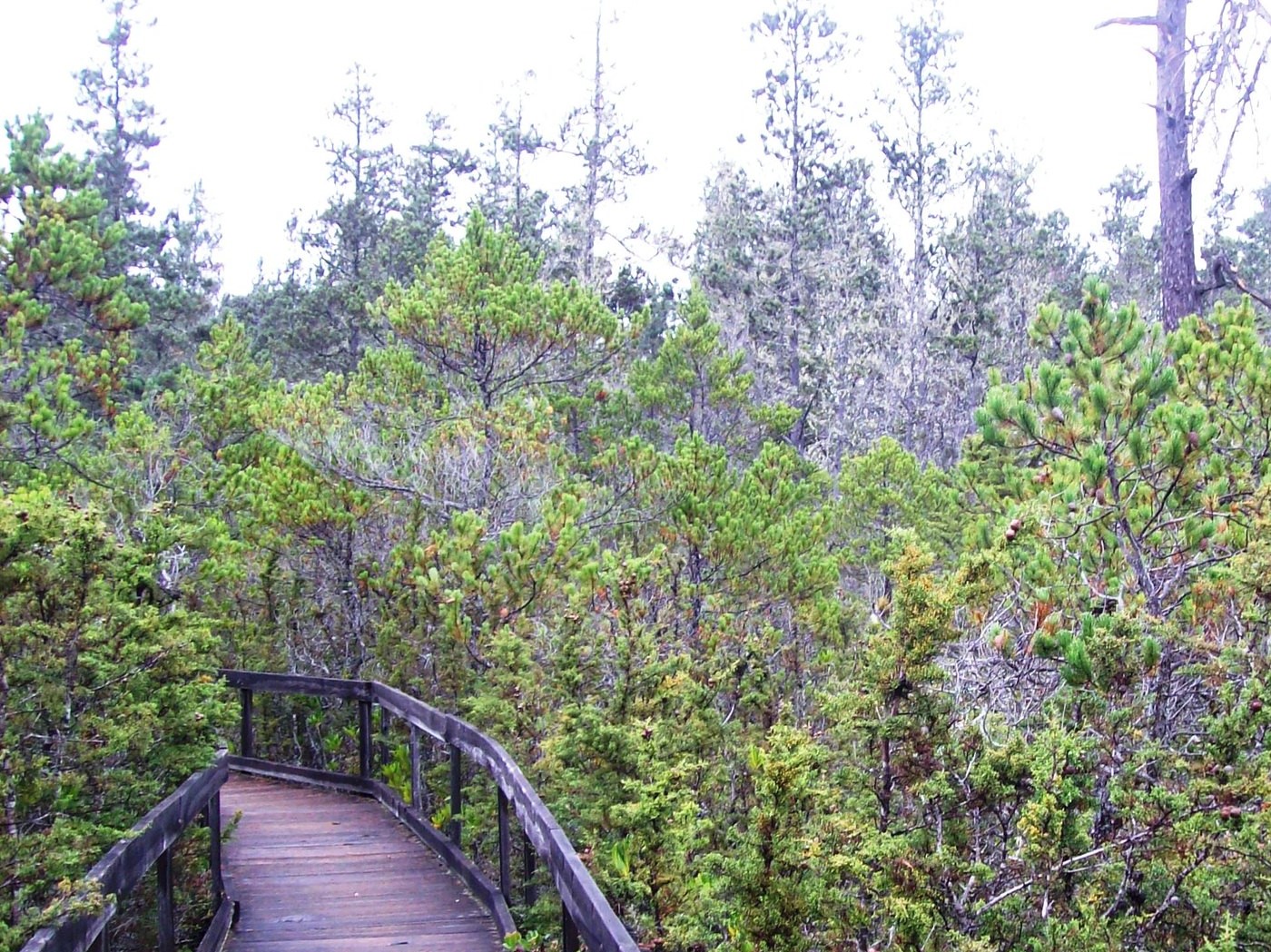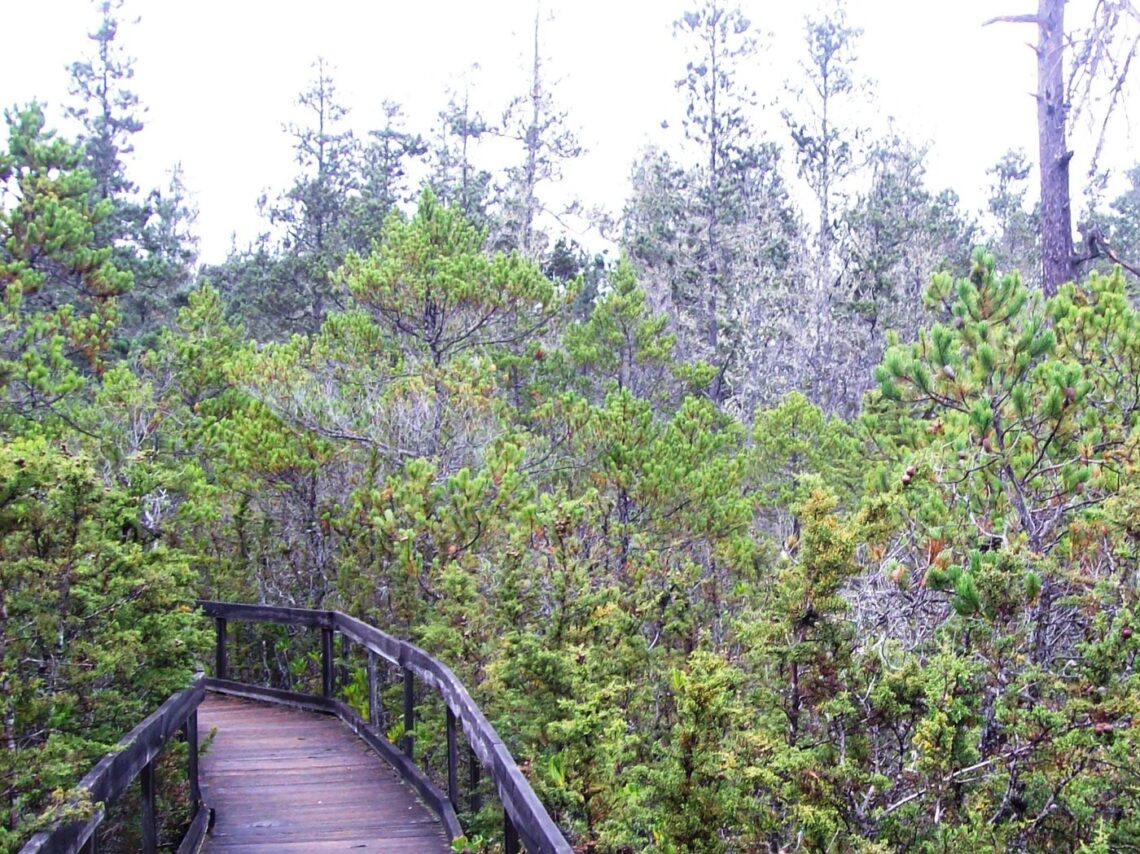 #7 on map
The towering redwoods seem all the mightier when compared to this park's fascinating pygmy forest. Follow the wheelchair-accessible boardwalk to see pine and cypress trees that have grown less than 10 feet in a century—a stunting effect caused by poor drainage and nutrient-deficient soil. Though a section of the popular Fern Canyon Trail is currently closed, a lovely 4-mile loop hike from the pygmy forest takes in the redwoods and Little River.
---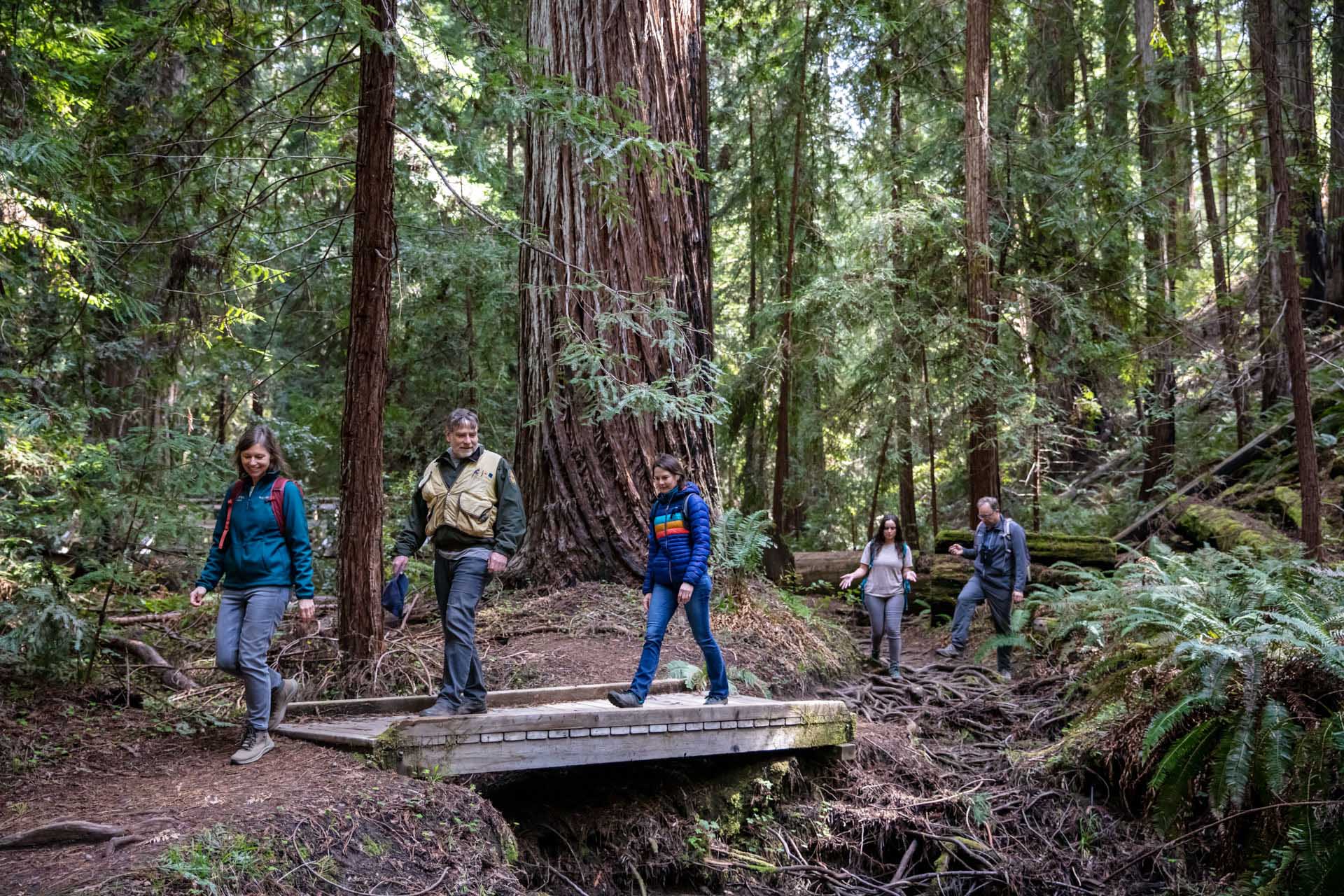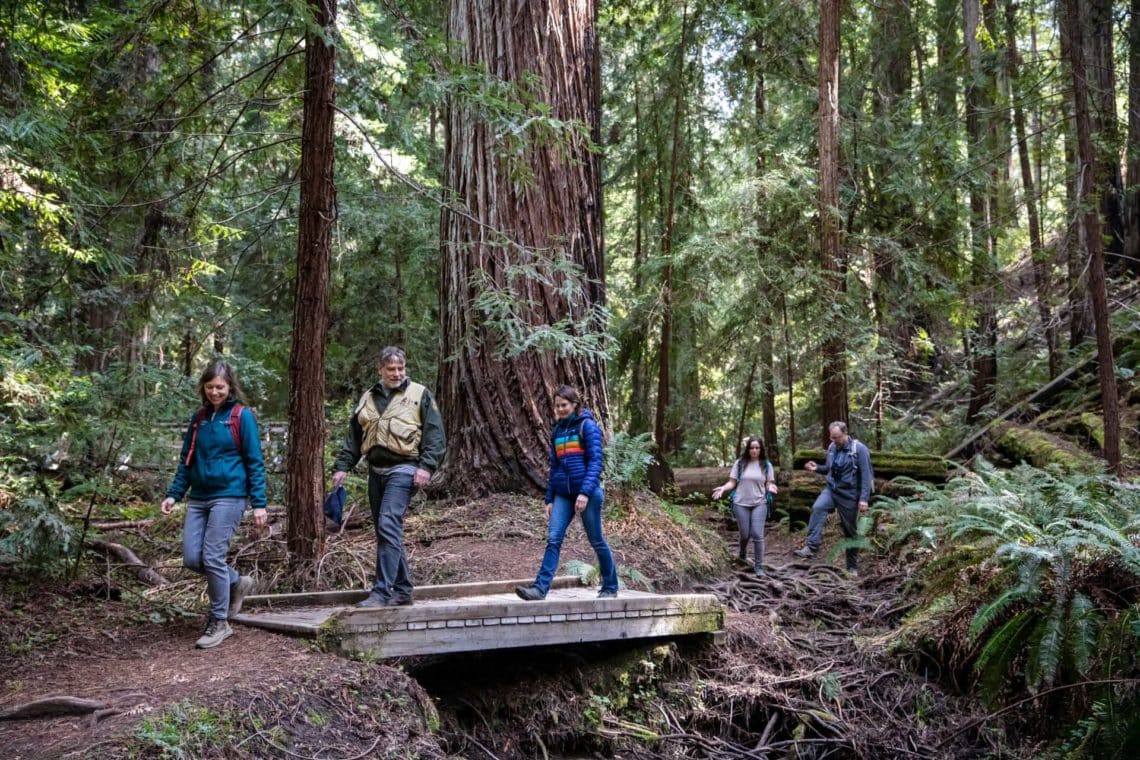 Montgomery Woods State Natural Reserve 
#8 on map
Navigating the winding road to this remote reserve feels like a giddy drumroll to the big reveal: a serene forest of lofty old-growth redwoods, including a 367-foot mammoth once considered the tallest tree in the world. The pristine cathedral groves here are downright magical, with fairy rings, placid pools, and carpets of ferns and sorrel. Since 1947, Save the Redwoods has helped expand the reserve from 9 acres to 2,743 acres, and the League continues to protect adjacent properties and improve the visitor experience as part of the ambitious Montgomery Woods Initiative.
---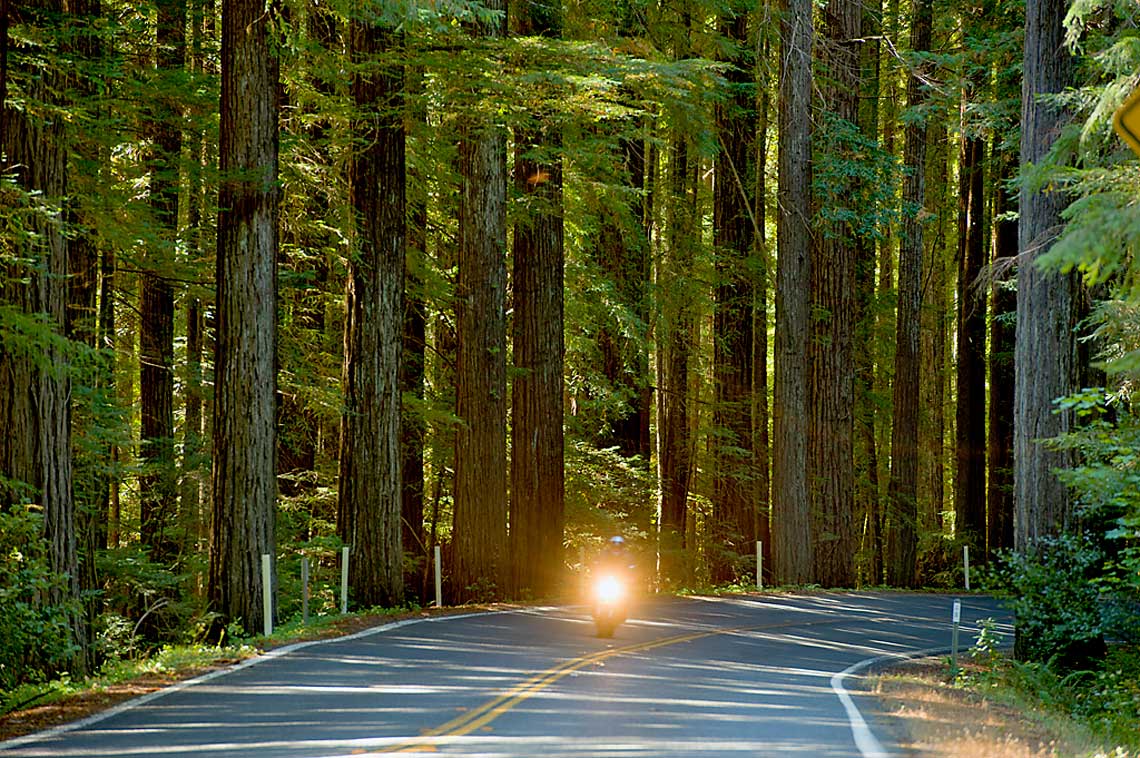 Navarro River Redwoods State Park 
#9 on map
Imagine a luxury car commercial … starring you. That's how it feels to drive two-lane California State Route 128 as it hugs the curving Navarro River through this park's narrow 11-mile corridor of lush second-growth redwoods. Stop for a picnic or a dip in the river—or just put on your favorite soundtrack and crank down the windows to inhale the heady fragrance of the forest mixing with the ocean breezes coming off the coast.
---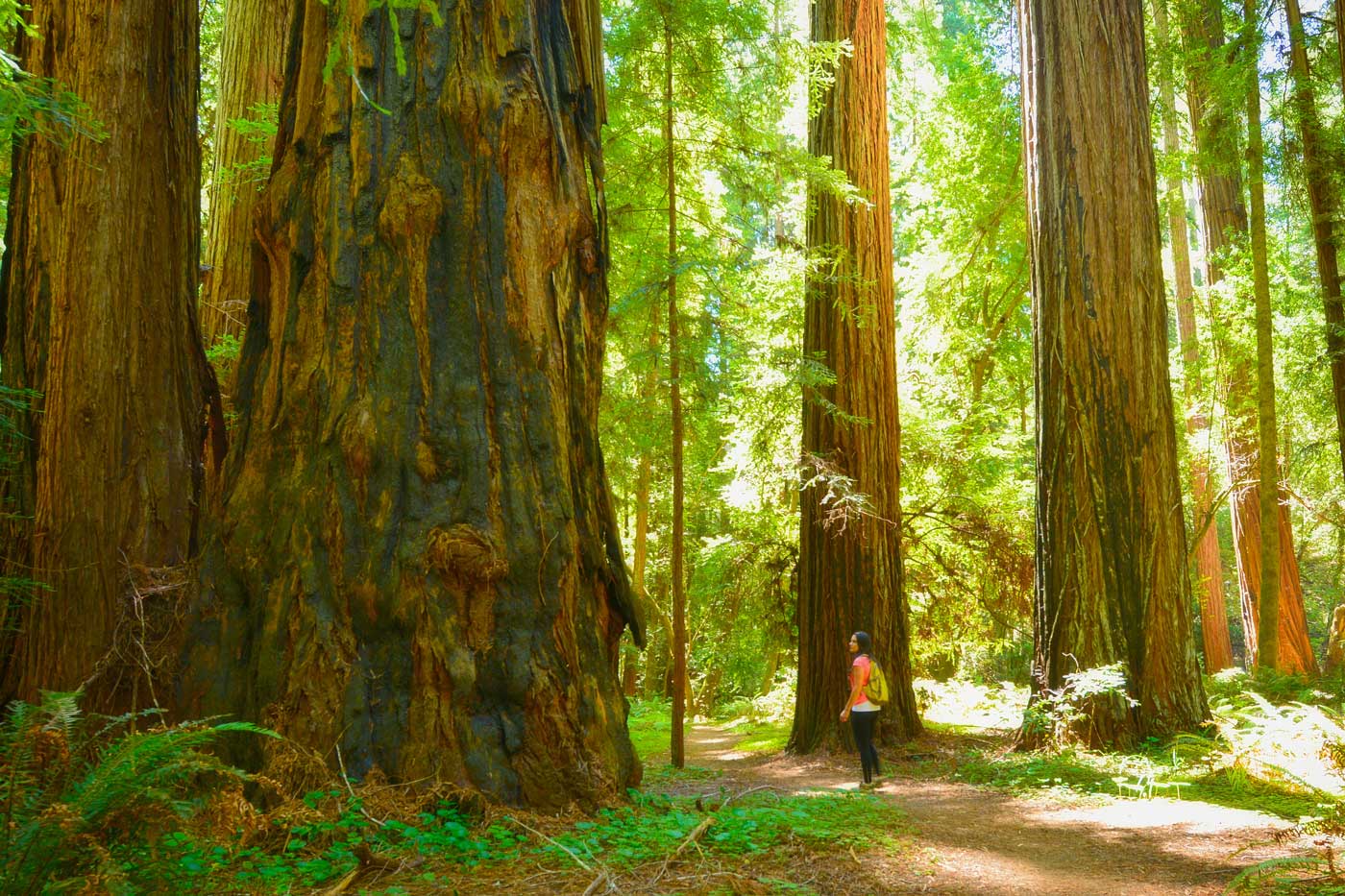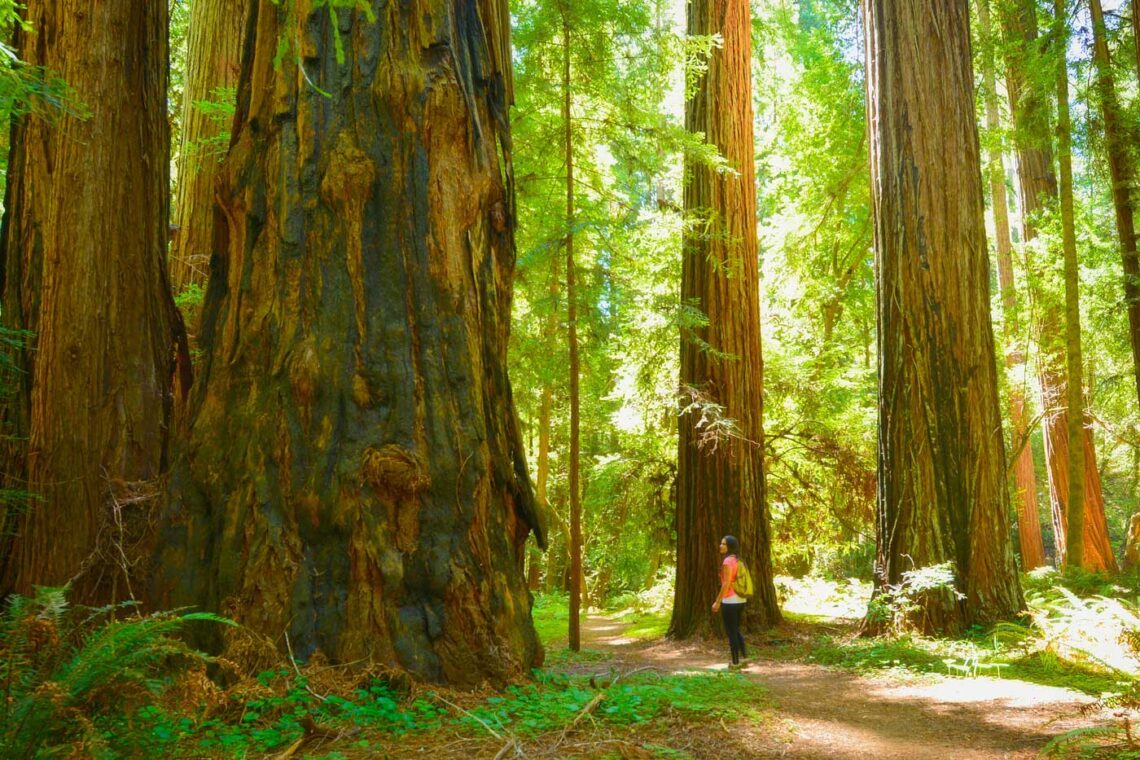 #10 on map
One look at the old-growth beauties growing alongside the rippling Navarro River and it's easy to understand why the "Hendy Hermit" ditched conventional living to dwell among the trees here. The park features two impressive redwood groves—Big Hendy and Little Hendy—and accessible trails that make this park a great option for visitors with disabilities. Liquid bonuses include swimming holes along the Navarro and wine tasting in the surrounding Anderson Valley.
---
This feature appears in the beautiful printed edition of Redwoods magazine, a showcase of redwoods conservation stories by leading scientists and writers, as well as breathtaking photos, and ways you can help the forest. Only a selection of these stories are available online.
Join our thousands of members today for only $25, and you'll get future editions of our Redwoods magazine.