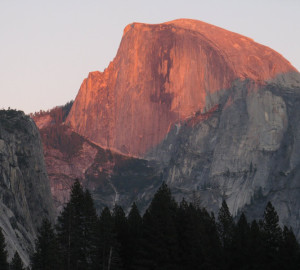 John Muir
, William Kent, Theodore Roosevelt,
Stephen Mather
. Many men with the same vision:
To protect and preserve the natural beauty of this country
so others might activate our curiosity, experience a sense of awe, and exercise our imaginations! No places accomplish that more than our many
national parks
.
Tomorrow we celebrate the establishment of one of our first and most beautiful (in my opinion) parks, >Muir Woods National Monument. In 1908, some of those bold men mentioned above were determined to protect this stand of mighty coast redwoods so the public of all ages could experience the special kind of awe that only redwoods inspire.
Not long after the establishment of Muir Woods, others were talking about unifying the few already-created national parks by having a single government agency run and manage these natural treasures. So with a presidential signature in 1916 the National Park Service was established. As the NPS celebrates its 100-year anniversary, it reminds us of the importance of conservation and preservation, and that the ongoing work to protect these areas falls on all of us.
Over the years I have been fortunate enough to visit many of these parks and feel inspired. I clearly remember the Grand Tetons taking my breath away when I was in elementary school, and the first time I saw a bear in
Yosemite
. I remember sitting with my nephew in the hot springs in Yellowstone, and walking silently through the misty redwoods at Muir Woods. I have taken three father-daughter camping trips to Death Valley, the Grand Canyon and many of the parks in Utah; and I built my first snow cave at Crater Lake in Oregon and hiked the peaks of Lassen on my birthday.
Every single one of these memories is distinct in my mind and I can still feel what it was like to be in that moment, at that park, being in awe!
I hope that in 2016 you are inspired to celebrate the National Park Services' Centennial with us and help us say Happy Birthday to Muir Woods! Be sure to visit our Redwoods Finder map to help you plan your next trip and check out our events calendar to get involved.