Forever Forest: The Campaign for the Redwoods has already made a tremendous impact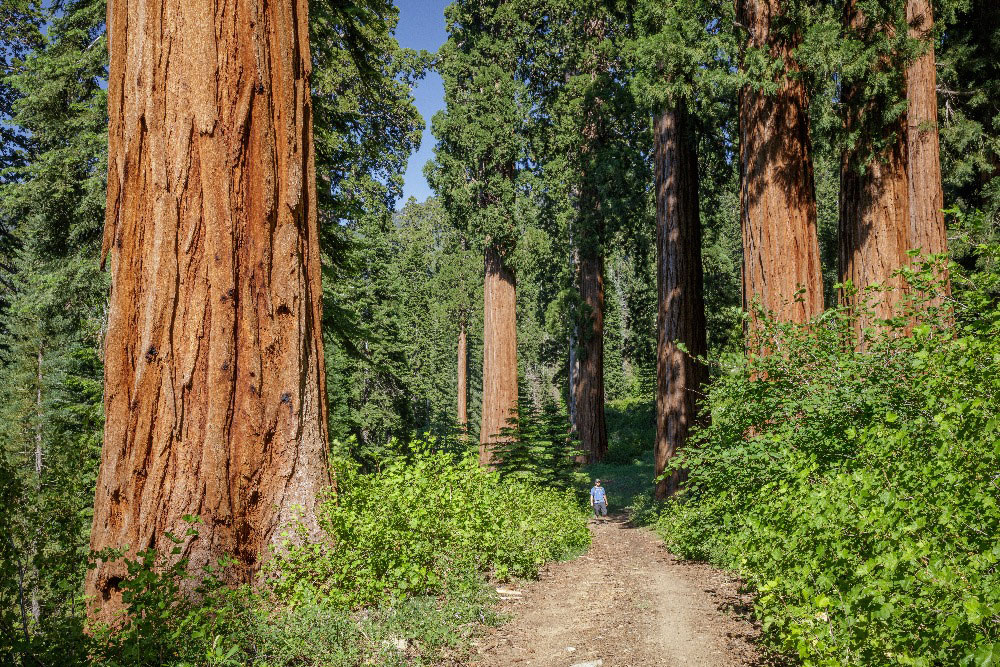 Save the Redwoods League in January went public with Forever Forest: The Campaign for the Redwoods with the stated goal of jump-starting the next 100 years of redwoods conservation. For so long we've held the line against the destruction of our coast redwood and giant sequoia forests — now it's time to bring back what we've lost, to rebuild the great redwood forests of California, and to welcome and inspire the next generation through exceptional parks! Under the leadership of Campaign Chair John Scharffenberger and Vice Chair Peggy Light, we have already raised $85 million toward our $120 million goal, and leveraged $39 million in public funding to support our work.
And while the campaign is all about creating a foundation for the future, we've already put these funds to work.
Contributions to the Forever Forest Campaign have already been used to protect spectacular coast redwood and giant sequoia landscapes such as Alder Creek, Harold Richardson Redwoods Reserve, and Red Hill. We've sequenced the redwood genome in partnership with others, we've launched Redwoods Rising, the most ambitious redwood restoration project across the redwood range, and we've begun work to protect and share the Grove of Titans. We're also educating the next generation of redwood lovers, and making strides toward ensuring that Californians of all backgrounds have the opportunity to experience these magical places.
And so much more ﹣a full list is available on the campaign website.
Forever Forest: The Campaign for the Redwoods seeks to increase the pace and scale of redwoods conservation — and it's already doing just that. But the past three years have just been the beginning. We have more land acquisitions in the works, more restoration projects, and more plans to connect new audiences to these epic forests. I hope you'll join us on this incredible journey!