It's Pride Month, a time to celebrate diversity and elevate queer voices
For LGBTQ+ communities, the concept of "Pride" is much more than a parade. Pride is self-actualization and queer culture. It is a safe space LGBTQ+ people call home, a sanctuary of belonging. Pride is a ritual.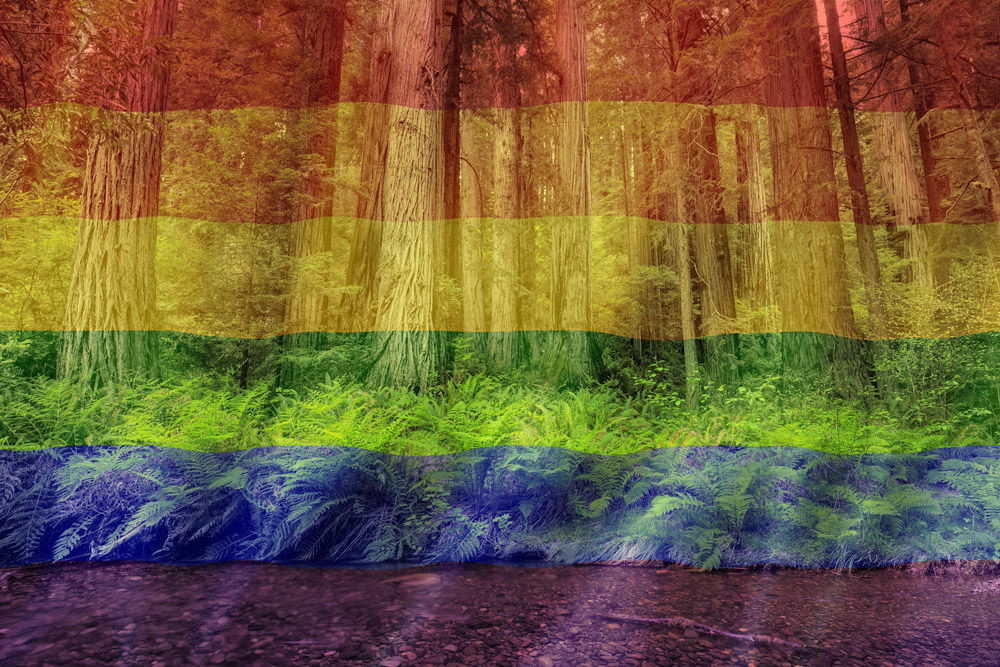 This year, as protesters take to the streets across the globe to demand racial equality and justice, the month of Pride strikes a more somber tone than it has in recent memory. From Gene Compton's Cafeteria riots in 1966 and the Stonewall riots in New York City in 1969, to the formation of the AIDS Coalition to Unleash Power (ACT UP) in the late '80s—which led to the establishment of the National AIDS Memorial Grove in Golden Gate Park in 1996—to today, queer people are still marching.
LGBTQ+ culture is rooted in a history of unrest. And the LGBTQ+ movement for equal rights was led by Black trans women and trans women of color, such as Marsha P. Johnson and Sylvia Riviera. With the increased focus on violence against Black Americans, Pride must return to its roots and acknowledge the differences and intersectionality of the collective experiences of queer people and Black, Indigenous people of color.
Parks and public lands are places where we can all find reprieve and really connect with ourselves and our bodies, simply through our oneness with nature. It is now more clear than ever that parks are an essential service necessary for our health and well-being. Access to nature cannot be exclusive. We need to ensure these special places, including our magnificently defiant and resilient redwood forests, feel welcoming and safe for all.
We at the League are inspired by the awesome work being done by the LGBTQ+ community to bring beautiful diversity to the culture of outdoor recreation and nature appreciation. This June, we wish to celebrate Pride by honoring the rich tapestry of identities that together make up a wonderfully diverse and colorful spectrum of queer experiences. If you'd like to brighten up and diversify your Instagram feed, here are a few accounts you can follow. Please share others with us in the comments!
View this post on Instagram
View this post on Instagram
View this post on Instagram
View this post on Instagram
View this post on Instagram
View this post on Instagram
View this post on Instagram
View this post on Instagram
View this post on Instagram
View this post on Instagram