Earth Day is celebrated every year on April 22. Although we should think about our planet and our impact on it every day, Earth Day is a time to celebrate our forests, oceans, prairies, and tundra and to raise awareness of the pressing need to have them remain in the forefront of our minds.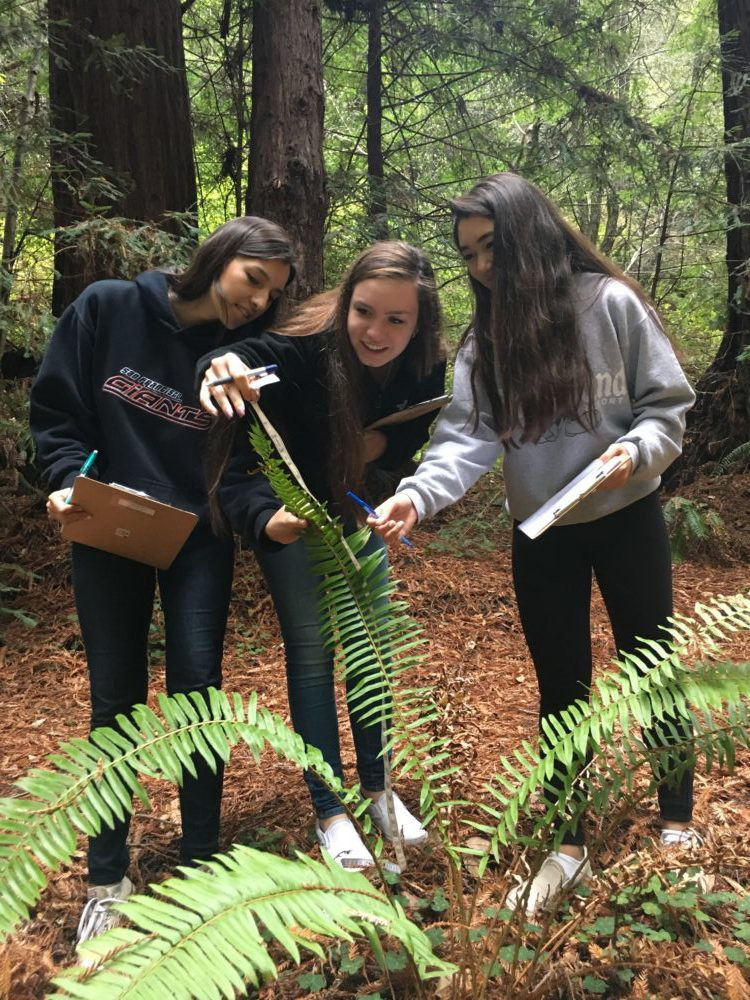 This year's Earth Day theme is focused on environmental and climate literacy (external link), which means that we need to make sure everyone is educated on the impacts of climate change on our planet and the actions we can take to protect and sustain our environment. In coordination with Earth Day is the national March for Science to raise awareness for the vital role that science plays in our communities and our world. Marches will be held in various locations throughout the United States.
As a science-based conservation organization, Save the Redwoods League highly supports environmental and climate literacy. Through our Redwoods and Climate Change Initiative, we have studied the impacts of climate change on our redwood forests for the past six years. During this time, we have found that the role our old-growth redwood forests play in combating climate change is huge, as they store at least three times more carbon than any other forests on the planet.
In addition, we are sharing these findings with youth through our Redwoods and Climate Change High School Program. Similar to the Earth Day Network's campaign (external link) goals that every student graduates high school understanding climate change and is ready to take action by 2020, the League's goals are to have high school students redwood and climate literate and aware of the vital role redwoods have in helping us fight climate change.
As the Education & Interpretation Manager for the League, it's exciting to be able to share these messages with the next generation, and I'm happy to see environmental and climate literacy emerge as a theme for Earth Day this year. As we celebrate all the amazing natural places we have in this world, including our magnificent redwood forests, it reinforces our shared message that youth can make a real difference for the health and future of our planet by learning about the world around them and the actions they can take to help.
With your support, we can continue sharing these important messages and research findings through our youth education programs. Please consider donating in support of our education programs to help make a difference on Earth Day and every day.