We are starting to enter into the season of hibernation, where plants and animals conserve their energy in response to fewer daylight hours, cooler temperatures, and changes in precipitation.
At Redwood Regional Park the cluster ladybird beetles have started to gather, and the colorful maple leaves have fallen to the ground. The bay fruits have dropped, and trees have begun to prepare for frost and to store as much rainwater as possible. These changes in plant and animal cycles are natural and can be observed all over the world. The study of these life events is known as phenology, and over time, through regular monitoring, we can understand how things like climate can alter seasonal patterns for plants and animals.
At the League, we have been tracking phenology in our redwood forests for the past couple years. Through our Redwood Phenology Project, developed in partnership with the East Bay Regional Park District, we are collecting data on how our redwood forest plants are changing with climate. Dedicated volunteers and local students have walked the trails in the redwoods observing the phenophases of California bay laurel, coast live oak, and Pacific trillium. Are there young leaves? Are flowers blooming? Are fruits forming? Our community scientists answer these questions on a datasheet, and that data gets entered into a national database.
Check out the data collected by the League and community scientists in 2016: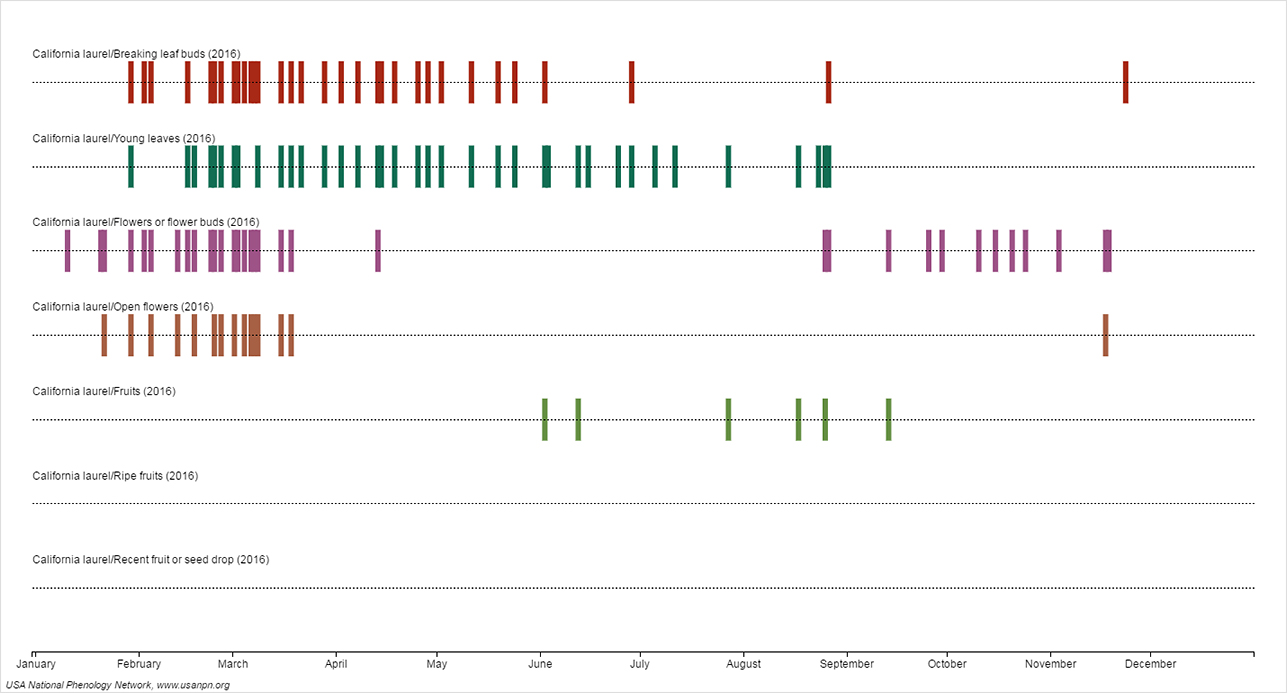 We are always looking for volunteers, so please let us know if you want to help us document how the redwoods are responding to our climate's changes. Contact our Education and Interpretation Manager at education@SaveTheRedwoods.org for more information or to lend a hand.