Important things to remember when planning your warm weather trip to the tall trees.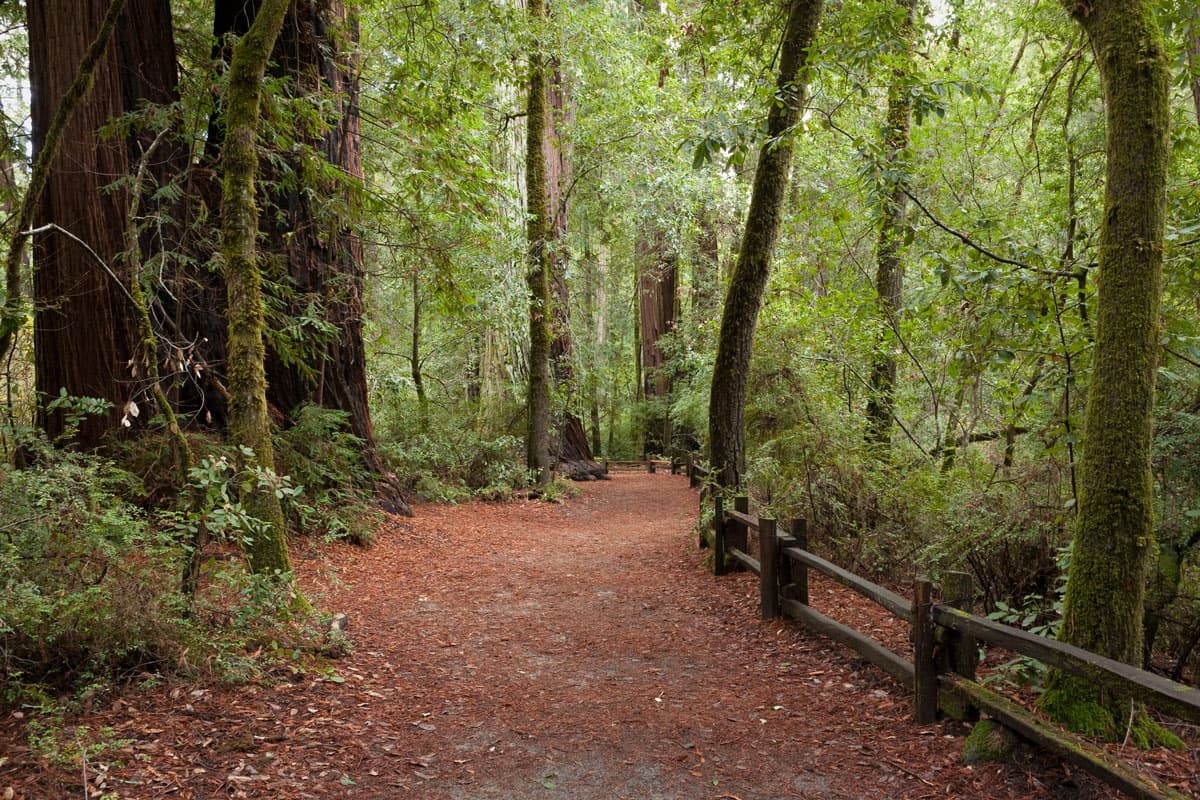 Every summer, millions of people from around the world descend on California's redwood country, the central and northern coast redwood forests, as well as the giant sequoia groves in the Sierra. But with the continuing COVID-19 crisis, summer 2020 is shaping up to be a travel season like no other before it.
Earlier this spring, access to the redwoods was difficult. If parks were open, they were likely closed to vehicular traffic, meaning that only people who lived in the close vicinity could get there. There was no camping, no events, no programming, and nearly all facilities like visitor centers and museums were closed.
The good news is that – as of this writing – most redwood parks are now open, albeit with significant restrictions to ensure the health and safety of visitors. If you're thinking about a trip this summer, keep the following things in mind.
Do your research and plan ahead. This is sound advice for any vacation planning, but it has never been more vital than now. Restrictions at individual parks are subject to many factors and can change literally overnight without warning. Don't assume anything.
Go local if you can. While parks and the counties in which they reside seem to be opening swiftly now, most jurisdictions are encouraging people to stay close to home if they can. If you're not familiar with which parks are near you, we recommend using Explore Redwoods, the League's handy website that lists locations and amenities for redwood parks – and it's searchable by ZIP code.
Check the League's closure list. Although parks can be opened or closed without notice, we're doing our best to keep our online list of redwood park closures updated.
Visit your destination parks' website before you go. This is the best way to get up-to-date information about your destination. Not only will it tell you if your park is open, it will give you critical information about any restrictions that are in place: Is there camping? Are the bathrooms open? Do you need a reservation in advance? All these questions and more are typically answered on the website (Note: Many of these web addresses can be found on Explore Redwoods.)
Educate yourself about COVID-19. Just like we've had to adapt to changes at the grocery store, we need to be informed about how to keep ourselves and our families safe in parks. Should I bring a pet? How about my cooler and barbecue? Do I still need to social distance? California State Parks has a great run-down of best practices that apply to any park visit.
A virtual vacation? Not everybody lives within a short drive of a redwood park, so think about visiting virtually. With all that's going on, it might be best to save the big trip for next year. Our website has a list of virtual experiences, but some additional searching might find you some resources that will satisfy your redwood craving in the short term. We know it's not the same as the real thing – but it's something.
Pay up. Park closures have cost jurisdictions millions in revenue that supports employees, maintenance, and programming. If you're able, do these parks a good turn by paying for parking if it's available or throwing a buck into the donation box outside the gift shop. We want these parks to be in good shape when all this is over.
Hopefully, these tips will help you enjoy a great summer in the redwoods.