REDWOODS magazine: This article was created for our magazine that features redwoods news, breathtaking photos, answers to readers' questions, stories of how we are realizing our vision for our next century, and how you can help the forest. Tell us what you think about this issue of REDWOODS magazine for a chance to win a fun prize!
---
Youths are motivated to make a difference after learning about the impact of climate change on redwood forests.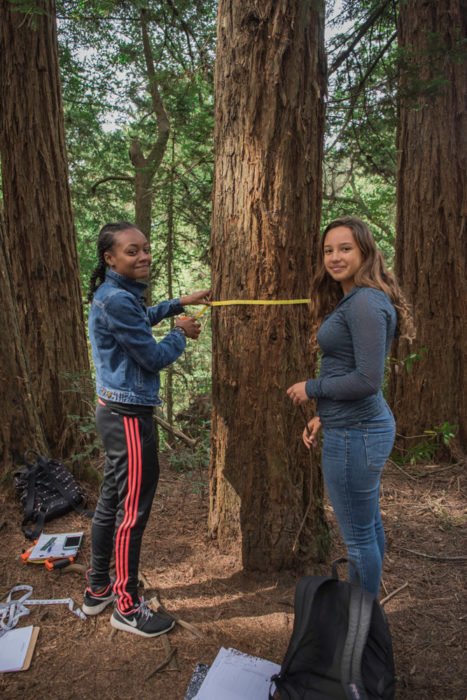 Today's youths are destined to be tomorrow's climate champions. That's why it's so critical to empower them to learn about climate change from all angles—including from inside a redwood forest. Through the League's Redwoods and Climate Change High School Program, students gain crucial environmental literacy.
The program takes San Francisco Bay Area high school students on field trips to study the area's redwood forests. As citizen scientists, they collect data on trees and ferns, biodiversity, and the effects of drought. Classroom lessons support the field trip through hands-on activities in which students calculate biomass and carbon storage, analyze climate change data from the League's Redwoods and Climate Change Initiative, and learn basic redwood forest ecology.
Some students are even inspired to become scientists. Aria Everingham, a senior at Oakland Technical High School, said the program has influenced her since her freshman year.
"I remember learning about the redwoods, how they grow, and how important their conservation is," she said. Now Everingham plans to major in environmental science in college.
Whether or not individual students decide to pursue careers in science, understanding trees' ecological value results in a well-rounded view of climate change.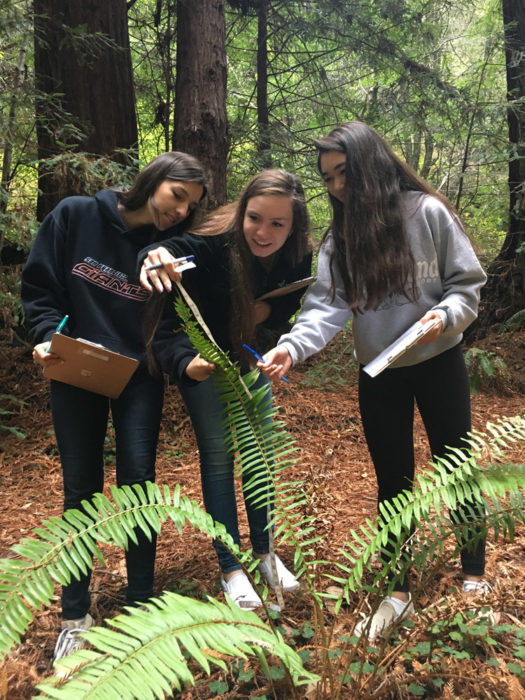 "I learned that redwoods hold a lot of carbon in them," said Laura Taylor, another senior at Oakland Technical High School and an alumna of the program. "They are a really important way to get carbon out of the atmosphere."
The program also offers the sheer pleasure of being in the forest.
"I think that the redwood forest is such an important place for people to see," Everingham said. "The field trip should be expanded to as many schools as possible because the forest is kind of a magical space."
Climate change is an urgent issue that also calls for long-term vision. We look to the youths to lead us as a new generation of environmental stewards and scientists.
LEARN MORE:
See a video about the Redwoods and Climate Change High School Program.