RENEWAL EDITION
Welcome to select features from the Renewal Edition of Redwoods.
After a year of pandemic, wildfire, and social unrest, we explore how forest and human well-being can progress in tandem, from the movement to protect 30% of Earth by 2030, to the health benefits of time in the forest, to protecting imperiled wildlife, to rewilding the Klamath River that sustains redwood ecosystems and tribal communities. And as summer ushers in our return to our beloved redwood parks, we celebrate with some of our best friends. Come along with us as we create a new and hopeful normal.
Join our thousands of members today for only $25, and you'll get future editions of our Redwoods magazine.
---
CONTENTS
President and CEO
Sam Hodder
Chief Marketing and Communications Officer and Editorial Director
Jennifer Benito-Kowalski
Director of Communications and Editor
Garrison Frost
Senior Manager of Marketing Communications and Managing Editor
Jennifer Charney
Writer/Storyteller and Editor
Dana Poblete
Print Art Direction and Design
Day Projects
Digital Marketing Manager
Marcos Castineiras
Digital Marketing Specialist
Caleb Castle
MANAGE YOUR LEAGUE MAILINGS
[email protected]
or 888-836-0005
LETTERS TO THE EDITOR, MAGAZINE INQUIRIES:
[email protected]
415-820-5812
Since 1918, Save the Redwoods League has protected and restored redwood forests and connected people with their peace and beauty so these wonders of the natural world flourish. Your donations help us purchase redwood forests and the surrounding lands needed to nurture them; regenerate logged forests so they become spectacular havens for future generations; study how to best protect and restore these global treasures; and connect all people with these magical places.
---
CONTRIBUTORS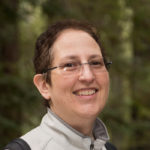 Jennifer Charney
, Senior Manager of Marketing Communications, leads the production of many Save the Redwoods League publications. She brings a lifelong love of nature to her role.
Dana Poblete
joined Save the Redwoods League in 2019 as Writer/Storyteller and Editor. In addition to amplifying people's stories in nature, she loves building community in the outdoors.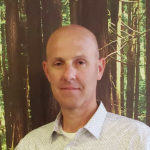 Garrison Frost
joined Save the Redwoods League in 2019 as its Director of Communications.
Endria Richardson
is a writer, lawyer, and climber living on Ohlone land in Oakland, California. Photo by Narinda Heng.
Victoria Reeder
is a conservation photographer excited about preserving redwoods and working to help all of us have equal access to nature. Her work has been published in
Audubon, Alpinist
, outdoor adventure books, and various online publications.
Max Forster
is a coast redwood enthusiast and photographer based in Humboldt County, California. His work has been published by
American Forests
and various online outlets.
Shaandiin Cedar
is a Navajo Tribal member originally from Northern Arizona. She is a sustainability professional and a proud Native activist working to elevate and celebrate Native and Indigenous people in the outdoors. Photo by Jacy Jackson.
Vivian Chen
is a San Francisco Bay Area-based commercial and wedding photographer. Her work focuses on natural landscapes and genuine human connection. Photo by Sarah Deragon.
Juliet Grable
is a writer based in Southern Oregon. Her work has been published in
Sierra
,
Audubon
,
Earth Island Journal
, and other national and regional publications. Photo by Brint Borgilt.
Narinda Heng
is an artist and outdoor educator whose work engages the complexities of history, place, and identity. Photo by Noyek Im.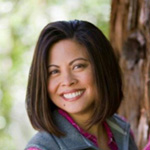 Jennifer Benito-Kowalski
joined Save the Redwoods League in 2007 as the Director of Outreach and is now the League's Chief Marketing and Communications Officer.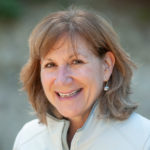 Suzanne Moss
, Campaign Director at Save the Redwoods League, is a leader in conservation fundraising and marketing.
Kyle Cooper
is an experienced writer, photographer and award-winning public relations manager who has worked for Save the Redwoods League since 2016.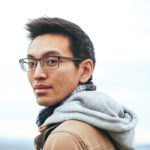 Stanley Shaw
joined the League as Conservation Programs Assistant in 2020. He enjoys combining his passion for the redwoods with his longtime hobby of photography.