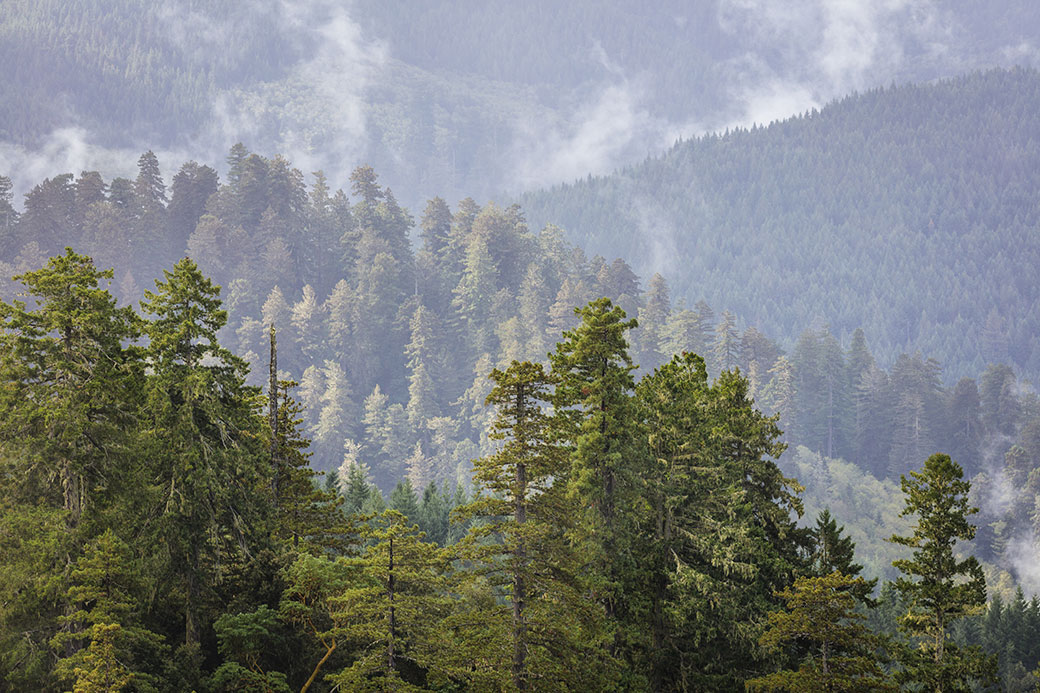 Rangers offer vital info
No one knows Redwood National and State Parks like the local rangers, who compiled these great tips for anyone visiting the area.
Use the park app
Park rangers created the National Park Service app that includes content on Redwood National and State Parks. Download it before you arrive, as cell service is spotty in the parks.
Don't trust your GPS
Popular driving apps are notoriously inaccurate in the parks. The National Park Service app has accurate GPS data, and the parks' website has helpful directions. Rangers' tip: Don't input "Bald Hills Road" as a destination in your GPS. Instead, use the app to locate the best places along the road to stop.
Check current conditions
Before you lose reliable cell service in the remote parks area, avoid surprises by checking the parks' website for traffic issues, wildfire smoke, or closures.
Plan your accommodations
You probably won't find a place to sleep in the park at the last minute. All campgrounds are on a reservation system at reservecalifornia.com, and backcountry camping requires a permit. There are commercial options, but this is a popular area, and hotels and private campgrounds fill up fast.
Ranger stations and visitor centers
These are great places to pick up maps, learn about park conditions and features accessible to people with disabilities, and get advice about what to see.
Tricky for RVs
Most of the campgrounds and scenic roads were created before modern recreational vehicles (RVs) were designed. Don't bother trying to take your giant rig to the Simpson-Reed Grove, Fern Canyon, Howland Hill Road, Lady Bird Johnson Grove, The Bald Hills, or the Tall Trees Grove. There is RV parking at the Yurok Loop Trail, along Newton B. Drury Scenic Parkway, at the Big Tree Wayside, and at the Trillium Falls Trail.
Features accessible to people with disabilities
All the visitor centers, picnic areas, campgrounds and cabins, and many trails in the parks are accessible to visitors with limited mobility. Wheelchairs and beach wheelchairs are available. Call the park or visit the parks' website for information on other accessible features.
Watch yourself around the elks
Never approach the Roosevelt elks. They are wild animals and weigh as much as a small car. The females will kick with their front legs at eye level to defend their young, and the males will use their formidable antlers to defend their territory.
Get off 101
Many people miss out on the heart of Redwood National and State Parks when they don't exit U.S. Highway 101. Paralleling the highway, Newton B. Drury Scenic Parkway runs 10 miles through continuous old-growth redwoods—it's fantastic. Look for the signs on 101; take southern exit 753 or northern exit 765.
—Adapted from "Plan Like a Park Ranger"
---
More about RNSP