Humboldt County leads all California counties in Sasquatch sightings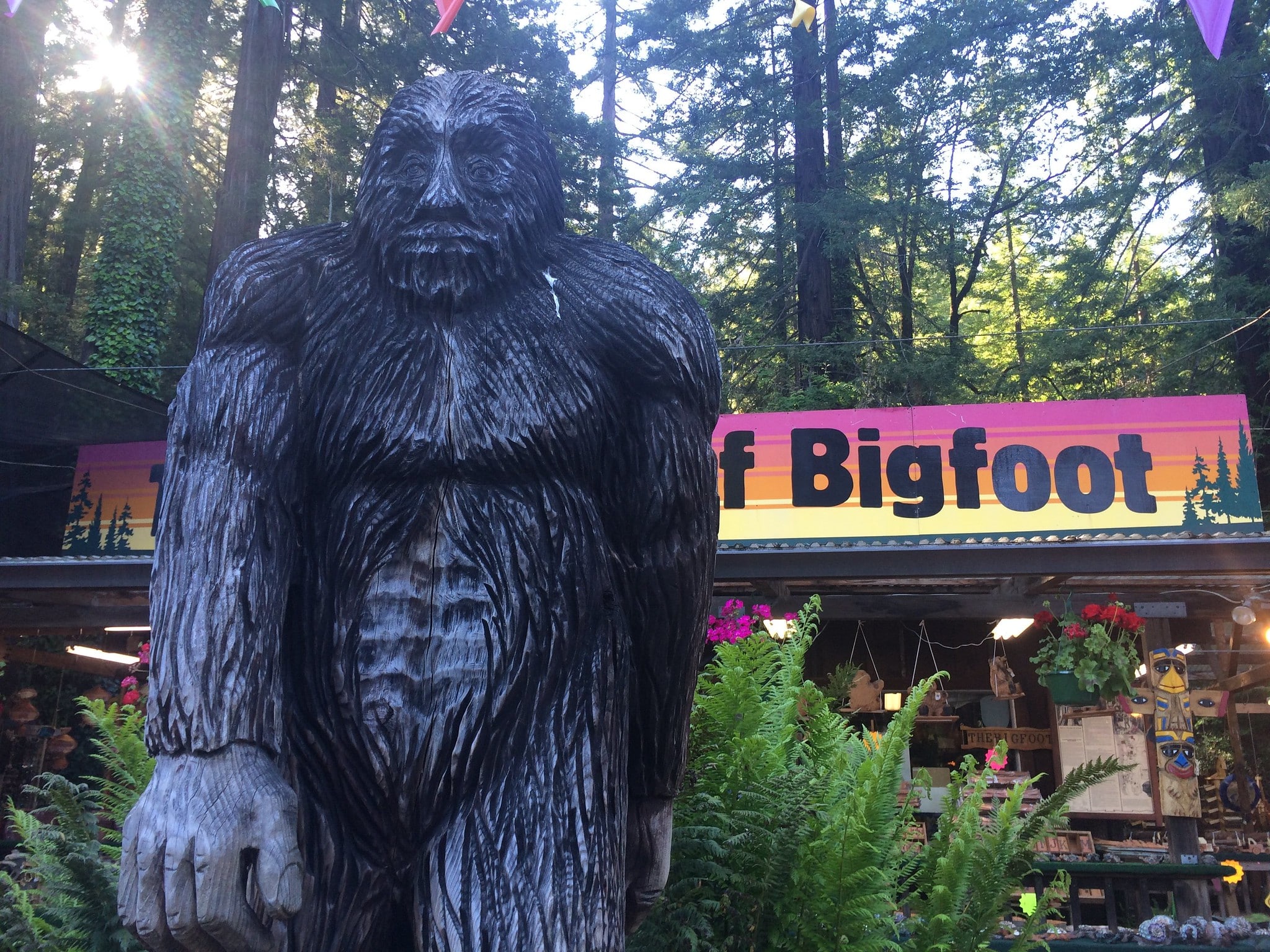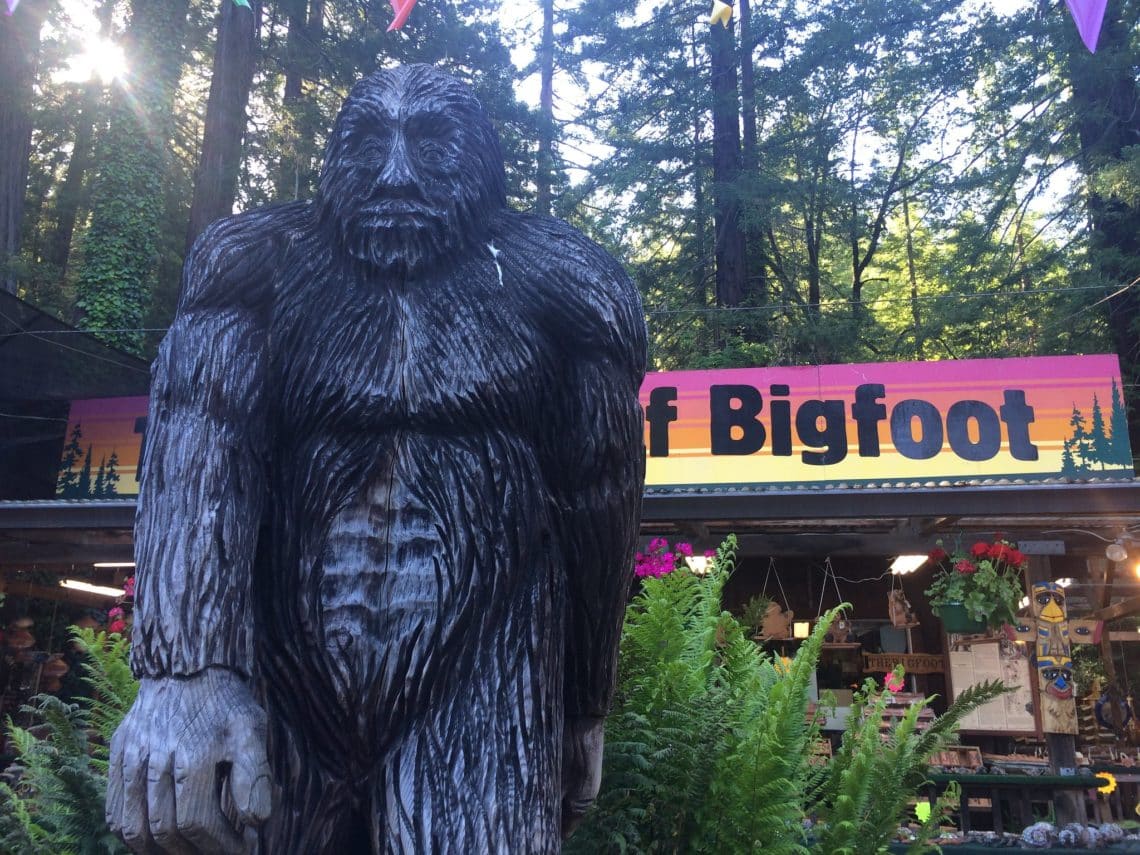 If you believe the data on Bigfoot sightings, the hairy beast seems to love the tall trees.
Bigfoot, as you probably know, is a legendary ape-like creature said to inhabit the forests of North America. Another common name is Sasquatch. Although sightings have been reported in every state except Hawaii, definitive proof of its existence has been elusive. People either believe or they don't.
Back to the redwoods. According to the online database operated by the Bigfoot Field Researcher Organization, the most comprehensive source of encounters, California has recorded 458 bigfoot sightings, second only to Washington. Humboldt County has registered 47 sightings, the most among California counties. And a third or more of these sightings have been in redwood regions.
Why are there so many Bigfoot sightings in Humboldt County? Just speculating here, but why wouldn't he love the redwoods? Some of these forests have just the remote, prehistoric beauty that you'd expect to associate with a mythical creature (Have you heard of fairy rings?). And Humboldt has the oldest, biggest, and world's tallest redwoods. In fact, more than half the old-growth redwoods are here in Redwood National and State Parks and along the Avenue of the Giants.
It wasn't far from these dense redwood forests, around the town of Willow Creek, where the modern legend around Bigfoot began during a series of mysterious encounters in 1958. Nine years later, in October 1967, Bigfoot mania struck again when two explorers shot the famous Patterson-Gimlin film footage of a walking man-beast in a forest clearing along nearby Bluff Creek.
Not surprisingly, Willow Creek today is home to the largest Bigfoot museum and the largest annual celebration honoring the big fellow, Bigfoot Days, every summer. Again, just a few minutes by car from the dense coast redwood forests.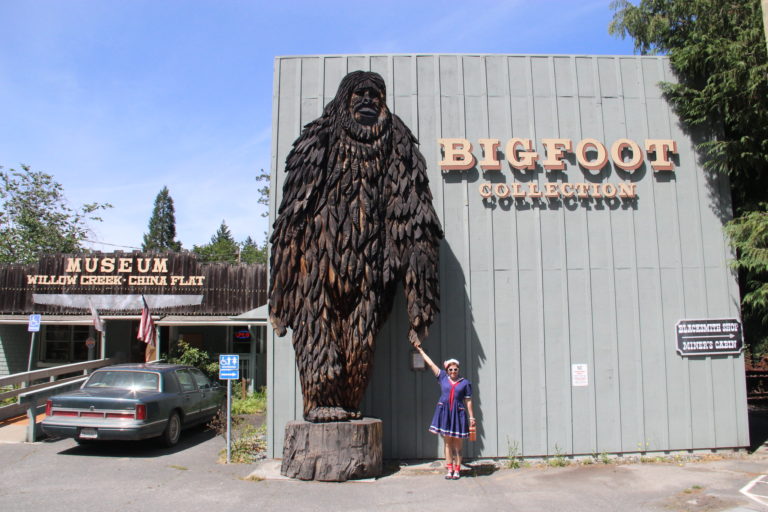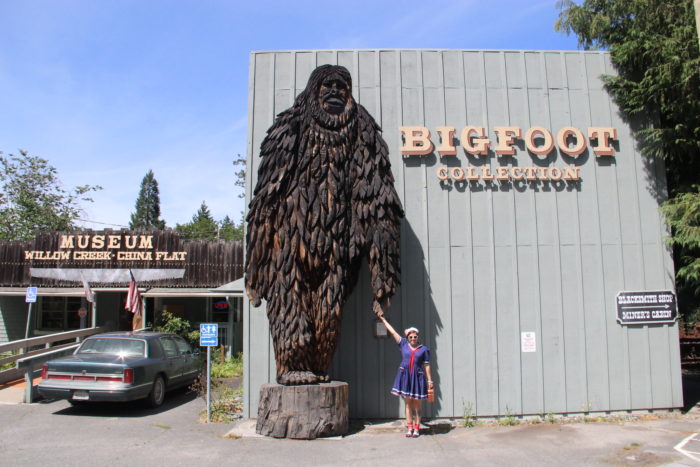 So, no surprise that Bigfoot sightings have often been recorded among the redwoods, including numerous in and around Redwood National and State Parks. David Paulides, a noted Bigfoot researcher and author of the Hoopa Project, theorizes that the creature migrates seasonally from the mountains to the Pacific, similar to black bears, which follow the food pipeline as different food plants mature at different elevations.
Redwood National and State Parks, with tens of thousands of acres of pristine wilderness, seems an ideal spot for the purported creature to forage, according to Paulides.
Reports in the parks, as compiled by the Bigfoot Field Researchers Organization, include one spotted in the Bald Hills area, another dashing over Hwy 101, and one making a racket at night in a remote canyon.
The "eerie wail didn't sound human. I know what elk, coyote, and wolf calls sound like, and this was nowhere near those," recalls a backcountry hiker.
Farther south, in Humboldt Redwoods State Park, which protects the largest single stand of old growth trees, the 10,000-acre Rockefeller Forest, campers recorded possible Bigfoot 'hoots' in a video. The audio reveals a family hearing strange sounds in the park, which crypto hunter Matthew Moneymaker on the Finding Bigfoot television show theorizes is a hooting man-beast.
Here's the audio:
There was even a little bit of a Bigfoot frenzy in Eureka in 2020, when a father and son visiting Sequoia Park thought they might have seen the mythical creature atop one of the platforms being installed for the town's Redwood Sky Walk that was under construction. The city of Eureka quickly brushed away the possibility that Sasquatch was living in the park.
Whether Bigfoot is real or not, what is not up for debate is that the coast redwoods of Northern California are among the wildest and most pristine ecosystems in the world. Should a hominid want to hide from civilization, these deep forests might just be the place.
Postscript: Here's another video sighting of Bigfoot—we'll leave it up to you to determine whether it's a fake or not.