Crowding at this magical spot means visitors should plan carefully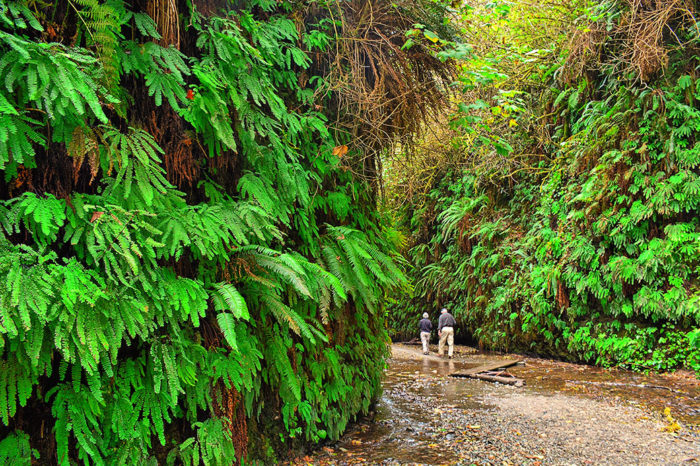 Undoubtedly, if you're planning a trip to Redwood National and State Parks you've put Fern Canyon in Prairie Creek Redwoods State Park near the top of the list of sights to see. You've seen the photos: a wall of lush green ferns surrounding a tranquil bubbling creek lined with river rocks.
Here's the thing: Everyone else has seen those photos, and everyone else has a list like yours. And the result is that Fern Canyon is packed with visitors.
"Fern Canyon is such a special place, and we want everyone to see it, but we also don't want to love it to death," said Kyle Achziger, an interpreter at Prairie Creek Redwoods State Park. "It gets really crowded during the day, and it really doesn't end up being the experience people are hoping for."
Achziger also notes that parking spaces fill up early in the day.
"We really recommend that if people want to enjoy Fern Canyon, they try to get there very early in the morning or late in the afternoon," he said. "Later is actually really great with the fog rolling in and the setting sun."
Another suggestion is to hike in along the James Irvine Trail, where you can walk among old-growth redwoods from the visitor center all the way to Fern Canyon.
"We've also got lots of photos and videos on our website and social media pages if you want to see Fern Canyon at its best," Achziger said.
---
More about RNSP