Student Perspectives: This blog series was written by San Francisco State University students for the Recreational Use of Parks and Protected Areas course. The goal of the blog assignment was to show how student support of redwood parks can create new ways to foster equal access to nature by diverse communities. For this assignment, each student visited a local redwood park and wrote about their experience. Enjoy!
---
Hey YOU! Help Everyone Get Access to the REDWOODS!
by Alvin Sanders
The redwood parks are for everyone, no matter their race or ethnicity. But a lot of people do not get a chance to experience these beautiful and wonderful parks. Here is what you can do to help everyone get access to redwood parks today.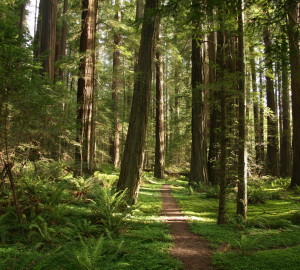 If we do these actions listed above, access to the redwood parks would be greatly enhanced.