Showers activate waterfalls, newts, and fungi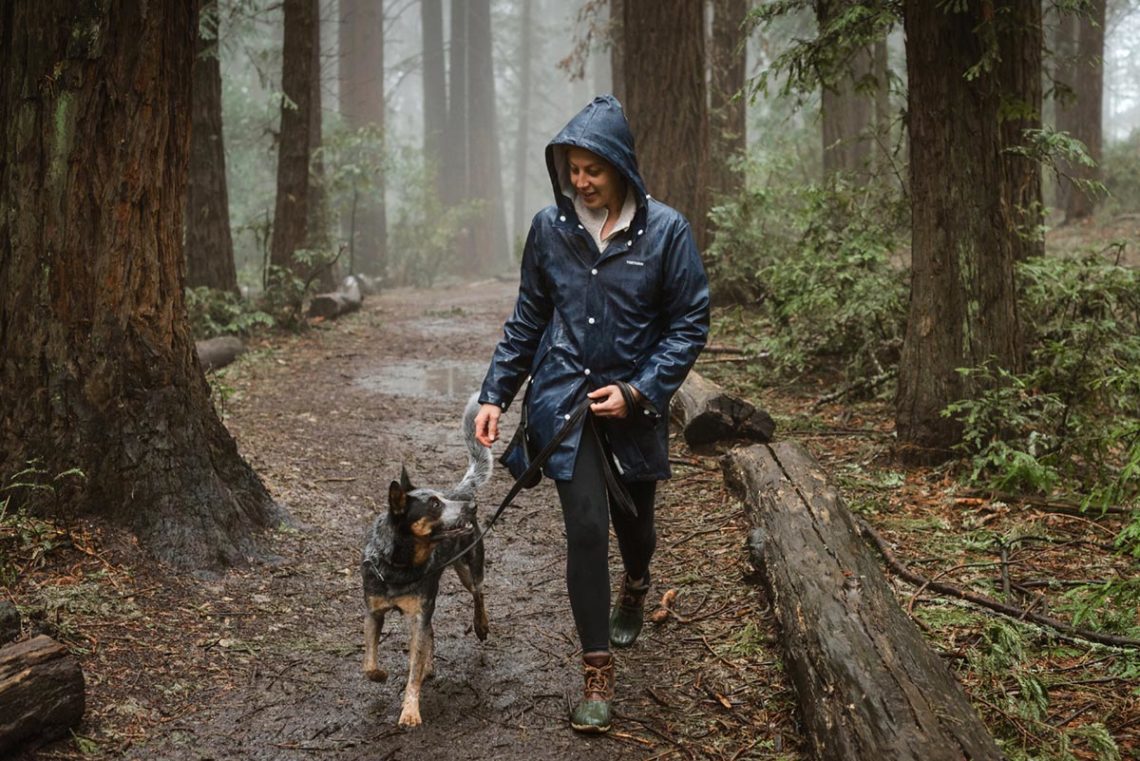 Recent showers have kicked off the rainy season in the coast redwood range, bringing fresh, earthy scents, the patter of drops on fronds and leaves, and the enchanting sights of waterfalls, newts, and fungi. It's a great time to enjoy the forests without the summer crowds and with a few wonders of the season.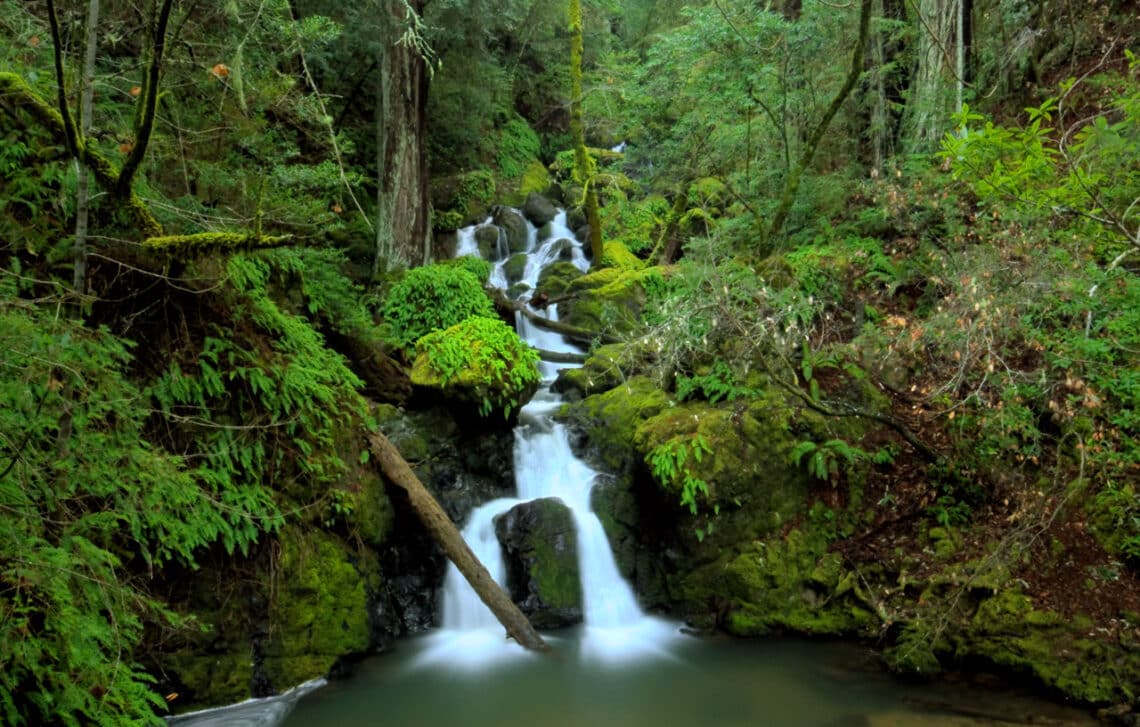 Flowing waterfalls
When it rains, it pours, and that's good news for nature. California's drought years have taught us that rainy days are not to be taken for granted. Even though almost every song ever written about precipitation makes it sound like a mood killer, there's a lot to love about it. Like waterfalls.
Cataract Falls on Mount Tamalpais is a San Francisco Bay Area favorite. The popular Cataract Falls consist of multiple waterfalls along Cataract Creek, emptying into Alpine Lake — with some nice redwoods along the way.
The Trillium Falls hike is one the most scenic walks in Redwood National and State Parks, featuring old-growth redwoods, majestic maples, and a lovely little waterfall. Off Davison Road, 3 miles north of Orick, the trail starts at Elk Meadow, where you just might spot some resident Roosevelt elks. The hike to the falls is only ½ mile with a 200-foot elevation gain.
Pfeiffer Falls is a favorite destination in Big Sur, accessible by a recently renovated trail. Visitors can climb through the redwood canyon to see the falls' white ribbons of water streaming from 60 feet above. The Pfeiffer Falls Trail completes a 1.5-mile loop with the Valley View trail.
Learn more about these falls.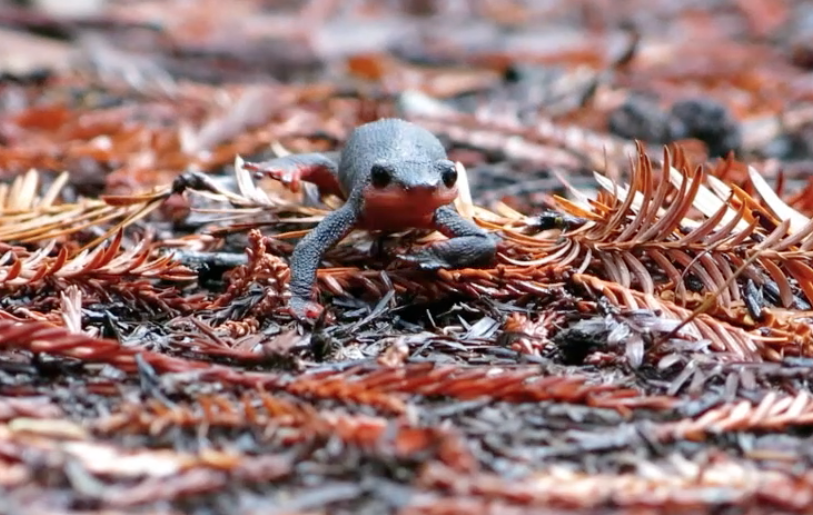 Newts on the move
If you decide to venture into the redwoods on a rainy day, you may be rewarded with the pleasure of crossing paths with one of the redwood forest's most charismatic creatures – newts! Three species of newts can be found in the coast redwood forest, and they love to make an appearance during wet weather and near streams.
The red-bellied newt has a red underside and black eyes. The California newt and the rough-skinned newt can be much harder to identify. Each of them has a yellow or orange belly, but their eyes can be the feature that distinguishes them. Rough-skinned newts have yellow irises and dark coloration around the eyes, whereas California newts tend to have lighter coloration around their eyes.
When threatened, these species will secrete a poisonous neurotoxin from their skin called tetrodotoxin. If the toxin is ingested, it can be fatal to many predators, possibly even humans if eaten in a high enough quantity.
If you're in the San Francisco Bay Area, Butano State Park in San Mateo County is a hot spot for these funny creatures.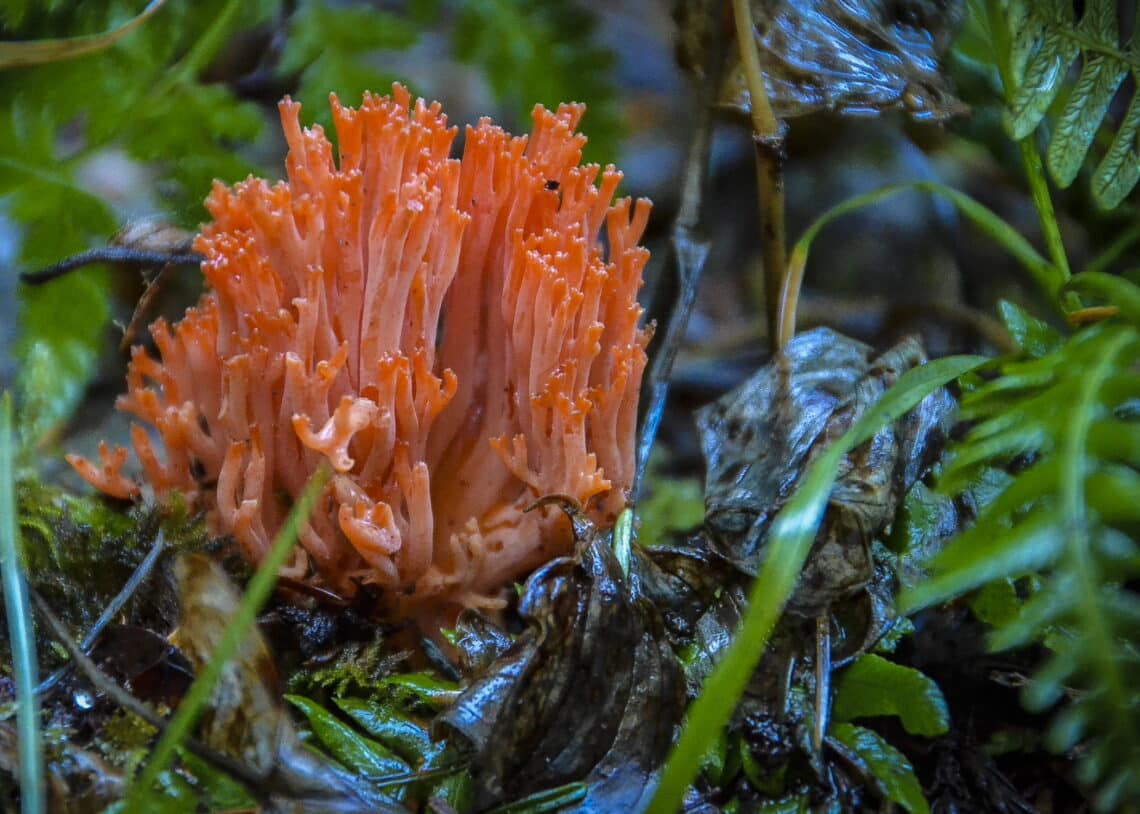 Fantastic fungi
Coast redwood forests are best known for their larger flora, but this ecosystem is also home to some wondrous things at a much smaller scale. This is a good time to highlight these strange residents, as they flourish in the fall and winter rains.
Coral fungus emerges from the forest floor after the rain, and comes in a variety of colors:  white, yellow, orange and red. It quickly grows to a height of 5-10 inches off the forest floor,  forming connections to the roots of trees and trading the nutrients absorbed from the soil for sugars from the trees.
It's obvious how the bird's nest fungus gets its name. But it's also fascinating how this mushroom's shape helps reproduction. It is shaped in a way that it becomes a perfect splash cup. When a raindrop falls and hits the cup of the mushroom, it has enough force to propel the peridioles outside the cup onto some other surface, where spores are released.
See other wonderful fungi we've found in coast redwood forests.