Setting young redwood forests on a trajectory to become the old-growth wonderlands for future generations
Together with our conservation partners, we are taking action to put the redwood homeland back on the path to vibrance and vitality. We call this collaboration Redwoods Rising, and we are focusing our efforts in and around Redwood National and State Parks. We will acquire land near established parks, connect preserves, heal damaged forests, and expand opportunities for visitors to the redwoods. We have the opportunity to create the redwood forest of the future, a forest of giants rising from the coastal mists of the historic range of Sequoia sempervirens.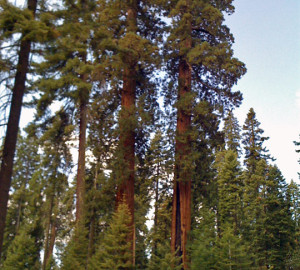 Consistent with our restoration goals, we reduced accumulations of highly combustible vegetation on a total of 46 acres at our Shady Dell and Cape Vizcaino properties and at Beaver Creek near Calaveras Big Trees State Park. Dead branches, thick brush and closely packed, spindly saplings could fuel catastrophic wildfires and threaten our efforts to accelerate old-growth characteristics in younger redwood forests. This initial step in our restoration work returns nutrients to the forest floor, benefiting redwoods and native understory plants.
Read our Giant Thoughts blog to learn more about how we manage for fire.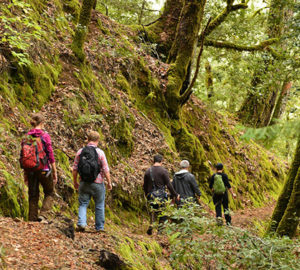 The 8,500-acre San Vicente Redwoods is the largest privately held tract in Santa Cruz County and a critical component of the Santa Cruz Mountains biome. With owners Peninsula Open Space Trust and Sempervirens Fund, we are working to conserve this magnificent forest forever. We led the planning for the first forest restoration project, including strategic thinning of dense young stands. Restoration projects including thinning and prescribed fires will accelerate old-growth characteristics in the forest, benefitting a number of imperiled wildlife species.